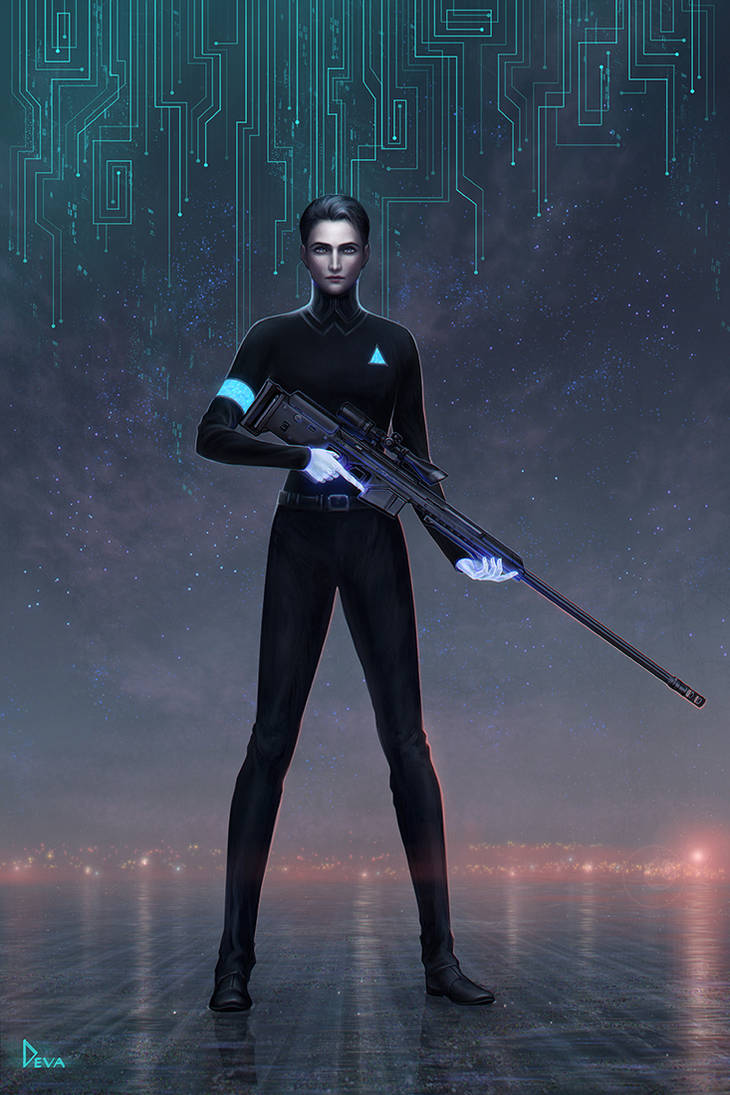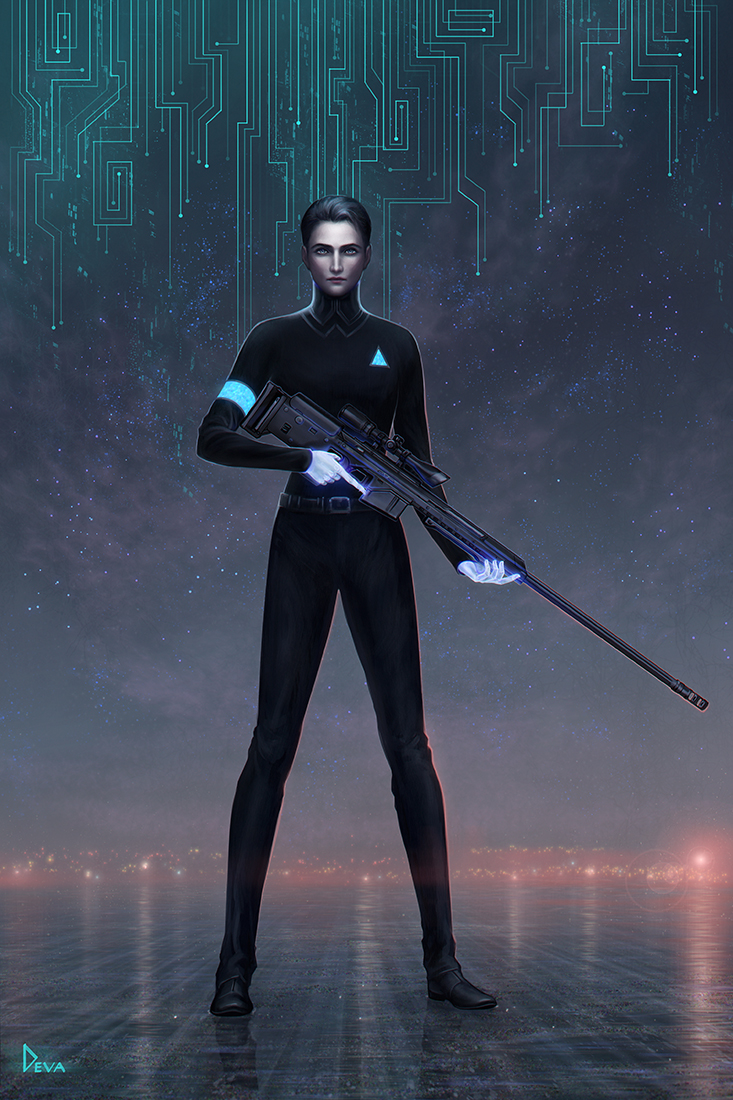 The RK900 is an android model produced by CyberLife from "Detroit: Become Human".
The RK900 is an upgrade on the prototype RK800 "Connor" model. Compared to its predecessor, the RK900 is faster, stronger, more resilient, and equipped with new features and the latest technologies, while the RK800's flaws were rectified.
If Connor is a sweet cute boy, RK900 is a cold and badass version of Connor with murderous gray-blue eyes. He is mysterious android-character who does not say anything, who just looks at Connor, and just stands, but it's enough to frighten people and fandom XD But I like him.
I also like the basic idea of the game DBH, about freedom, equality, the struggle against slavery, xenophobia, racism, homophobia... Once ago gays were called deviants, and in the game deviants are called androids in which the soul and feelings has awakened. Thus, it's more than a game.
If that, I do not play any games, but I was curious to follow and watch the DBH fandom.
Fragments
^^
- Deva