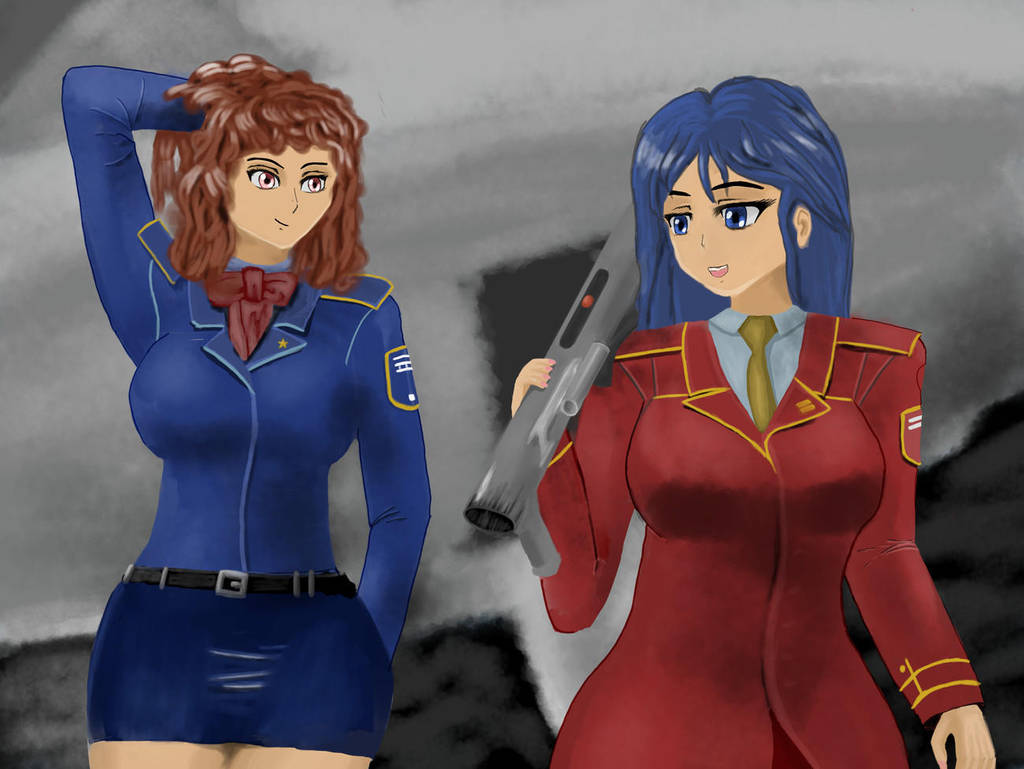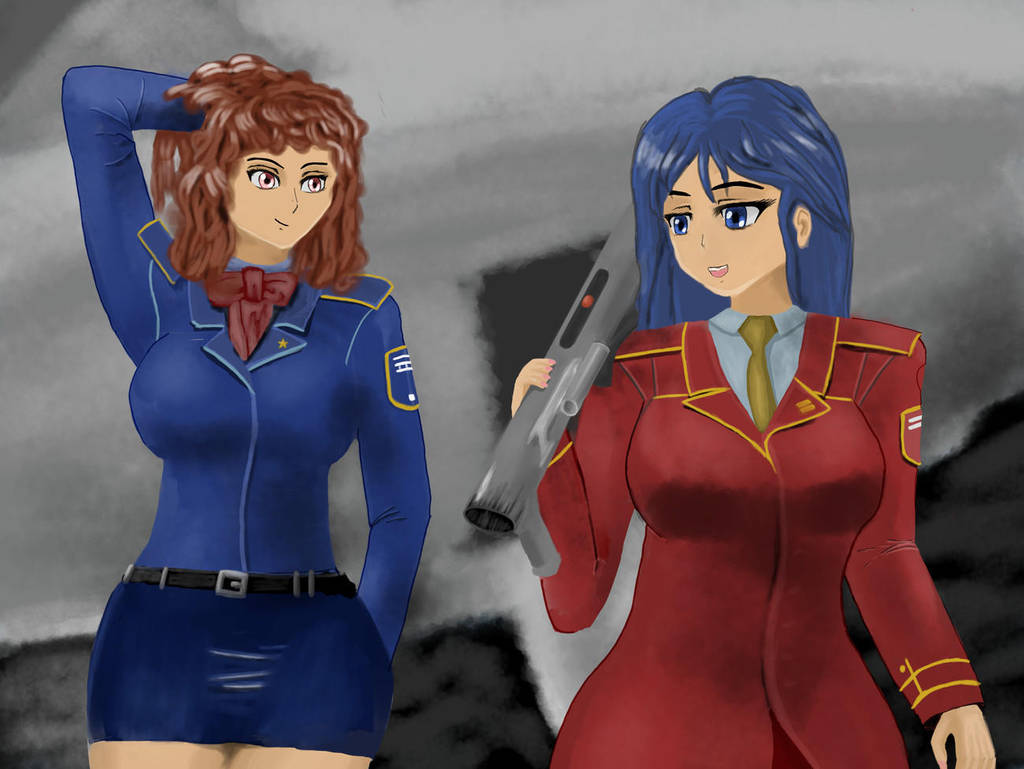 Yeah, I got inspired

I can't recall seeing any art of the four LazerBlazer girls from the SNES game "Super Scope 6". This injustice needed to be fixed.
Many batteries were used to shoot aliens in Confront! Good times.
Now It would have been really cool if I could paint, but maybe I'll revisit this in ten years (or not).
Yeah, I overshot my skills (again).
This started as just following few of MikeyMegaMegas tutorials, but I did my own version of it to see how well it would go.
I've always had problems with eyes and faces, but on this one they are almost mediocre! COOL!
I was experimenting a lot. The shading is different on faces than it is on clothes. Also that curly hair was a bit tricky to pull off.
Also the pose of the blue girl is not as good as I envisioned, but someone has to show some leg... so for justice!
I always find something small to fix and while some changes do drastically improve the image, most are barely noticeable.
Like I could add little shading under the hairline, or improve the background, or ever further improve the eyes, or unify the shading into one style...
A lot of small errors everywhere, but once I upload this I can start working on something else.
Tools used:
HW: Samsung Galaxy Tab S3
SW: MediBang Paint v13.0.3