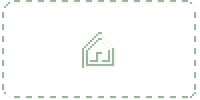 ---
▲▼▲ NEWS ▲▼▲
---
[ Th, 13th June 2019 ]
▶
Welcome our new admin
I decided to take
Merlot-Songbird
as co admin to help me run the group so all submissions will be managed faster now. c:
- admin
7thDeath
---
[ Tu, 4th June 2019 ]
▶
Looking for Admins
I am looking for some people to help me run the group.
Furthermore I want to hand over my admin role to a trusty person, so I can focus on the other groups I manage.
If you are interested in running a fangroup like this one, please send a message to the group!
- admin
7thDeath
---
[ Tu, 24th July 2018 ]
▶
Art contest
The DBH fangroup
Jericho-Found
is holding a contest, check it out!

~ DBH Contest Announcement ~









F2U | Arrows Divider by

UmieArt


I'm super excited about finally being able to announce this contest! I've been waiting since literally the creation of this group to start doing this


Deadline: The contest begins July 23rd, 2018 and ends on September 2nd, 2018 unless more than one person brings to my attention that they need more time.
Theme: The theme of this contest is "Detroit Become Human: Alternate Universe". Examples are: Supernatural, Human, and Fantasy AU. The sky is the limit


Criteria: The main criteria for judging is creativity and quality. Since this is an Alternate Universe contest, there is so much that you can go with; however, the two questions you want to ask yourself are: is the world/art piece I created interesting and is what I created the best I could make it?
Judges:

Mikkelsobs
- admin
7thDeath
---
[ Fr, 13th July 2018 ]
▶
Auto-decline folder
As you may noticed the Featured folder is empty and you can not upload to it. That's because there are way too many lazy people out there who don't give a damn about folder systems and just throw their stuff into the auto default folder.
And that's where the Auto Decline Folder comes in. It is set as default and every submition request will be declined, it's that easy.
People with brains will sort their stuff into the correct folders or atleast throw it into the Sorting folder if they are not sure.
Fun fact; most people who submit their stuff the the Auto Decline folder and get declined never try to submit their declined artwork to the group again.
Listen, you either follow the rules or your art won't be featured in this group, it's that easy. This group does not depend on your art, so I sure as hell won't run after you. My life does not ressolve around this group either, I can't and I don't want to comment on every falsely submitted piece, especially not the ones send to the Auto Decline folder.
- admin
7thDeath
---
[ Su, 24th June 2018 ]
▶
Folder feedback
Since so many people are having trouble with sorting their submitions into the right folders, I wanted to ask you for feedback.
What do you think could be handled better?
A) folders for characters that include all kind of fanart (digital, traditional, wallpaper, comic, etc.)
B) folders for different types of media that include all kind of characters (digital, traditional, wallpaper, comic, etc.)
C) something else (please comment)
- admin
7thDeath
---
▖▘▟▙▊▜▊▊▊▊▊▊▊▊▊▊▊▊▊▊▊▜▙▜▘▖
In case of questions or trouble - feel free to contact us via the group notes!
▖▘▟▙▊▜▊▊▊▊▊▊▊▊▊▊▊▊▊▊▊▜▙▜▘▖