I want to recommend some comics for you! lmao can you believe I wrote "I'll give a brief summary and my thoughts!" here, that's not what ended up happening at all. It became a crazy person rambling about comics.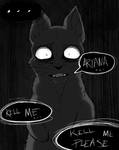 The Black Nightmare (remake)
It's not a Warriors comic, if you don't like those! But even if it was, it would still be so good. Trust me.
So good
. TBN is so atmospheric (and unsettling, and dark, and I love it) and it made me feel big emotions, as you'll find out if you check the comment section while reading. I freaking loved reading this, and you can't imagine the emotional turmoil when I hit the latest page. You just want it to keep going and going. Check it out! Get a bit freaked out! Do it. But only if you're okay with one page of gore.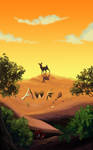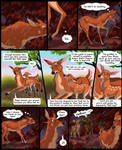 Awka


Top 2 best things about this comic:
1. The eyelashes 2. How the animals behave.
LIKE I can't explain it, but you should read it, and you get this
feeling
like they're wild animals and that they know it. It's so awesome, I've never read animals depicted this well, somehow.. It's what got me into reading this in the first place! I opened a random page and was like "woah why is that character behaving like that". It's because they're animals! With their animal problems!
My pitch for this comic sucks but it's really good and those lashes man. Please check it out!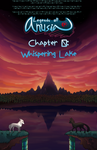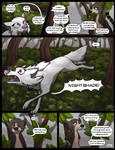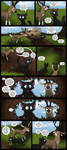 Legends of Anusia
You giggled at the name, I giggled at the name.. We all giggled at the name, and then we read the comic and it was funny and lovely! I don't get it man, don't people love comics with active upload schedule? LoA has its slow periods but it updates pretty often, but I feel like not enough people are reading it! It's such a nice comic, and it's so well drawn. It deserves everything.
I've read it twice. It's quirky and charming and has a really cool way of introducing new characters (little details are important to me okay). It's about cats and dogs and and a legend! Give it a read! You'll be like "WHAT THE HELL, WILLOW" like I was plenty of times.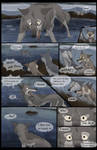 What's Your Damage


Okay so to me this is a story about a kid whose had a bad experience with an even worse consequence. And he's also a massive jerk and I do not like him!! He's gotta freaking grow up and accept that people want to help him goddamn you frustrate me so Nimbus. But he has problems and I understand it, Nimbus I UNDERSTAND. I am sorry about what happened why do I keep typing like I'm talking to him.
POINT IS. I think the main character really drives the story, I bet lots of people love him, I dislike his attitude, he makes us feel things. You want to find out what's gonna happen to him! He's such a cute brat. What's your opinion on Nimbus and his cute face? Read the comic to find out!
---
Alright I gotta stop for now. I concentrated on comics that made me feel big things and also I feel like don't get enough readers. So if your comic is not here, it's not because I don't like it (I bet I actually love it), and I bet it's also on my next one of these if I make more. Even if you don't want it to be.