Hi, I have gotten a few pm's lately concerning Fjordson and what happened to it, and I feel like it's about time to clear that up.
Fjordson started as a little passion project that turned into a webcomic, and I had a lot of fun making it and running it for as long as I did, but I quit because I got a "real" job and became kinda depressed and put most of my projects on hold.
Then, out of the blue I was contacted from a publishing company in Norway (I'm Norwegian, lived in the US for school and work) who wanted to publish the comic, and have me make more books after that. Of course I said yes, quit my job in America and traveled back to Norway to pursue this.
So now, Fjordson is not going to continue online but it's going to be published books written in Norwegian (which is a shame for english readers) but I'm hoping it can be published in English one day too.
I'm sad I'll be losing readers who enjoyed Fjordson while it was online, but I'm hoping to bring the story back to english readers one day, and it'll be way better than it was when it was online.
Also, a big details is that it has been renamed from Fjordson to "Northen lights" or "Nordlys" as it's named in Norwegian.
Below is the official cover, the book will be out in Norwegian book stores in February 2018, and contains new pages that were never published online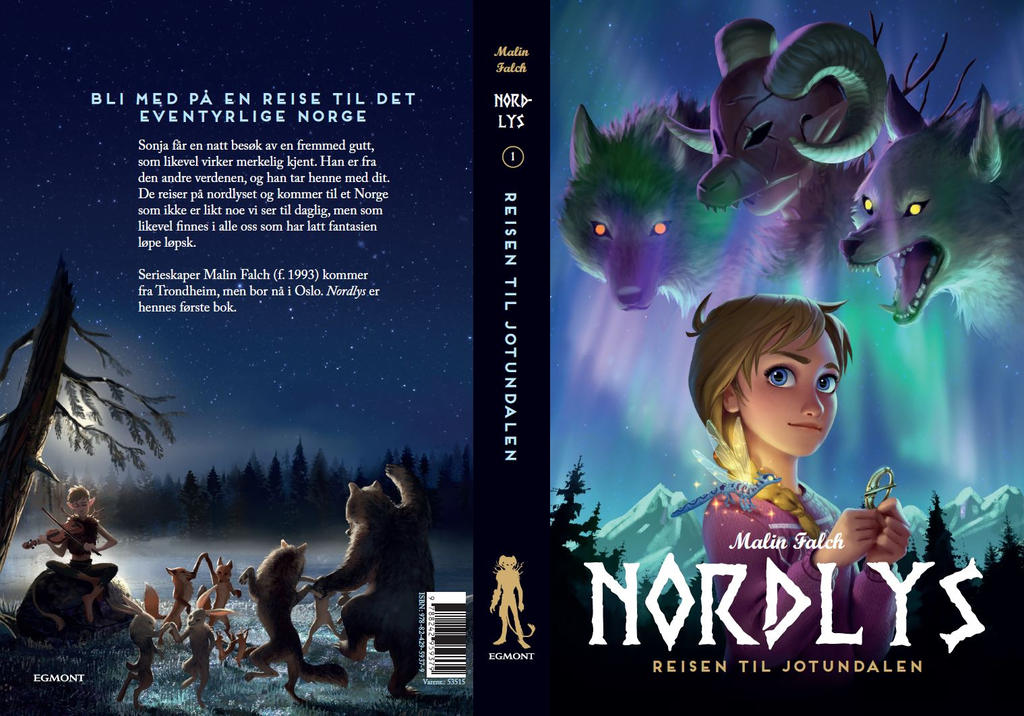 Thank you for everyone who followed the comic while it was up, hoping some of you will be able to get a hold of the printed version from the book store

OH, and if you wanna follow Nordlys's progress and generally what I do, folow me on instagram! @malintfalch