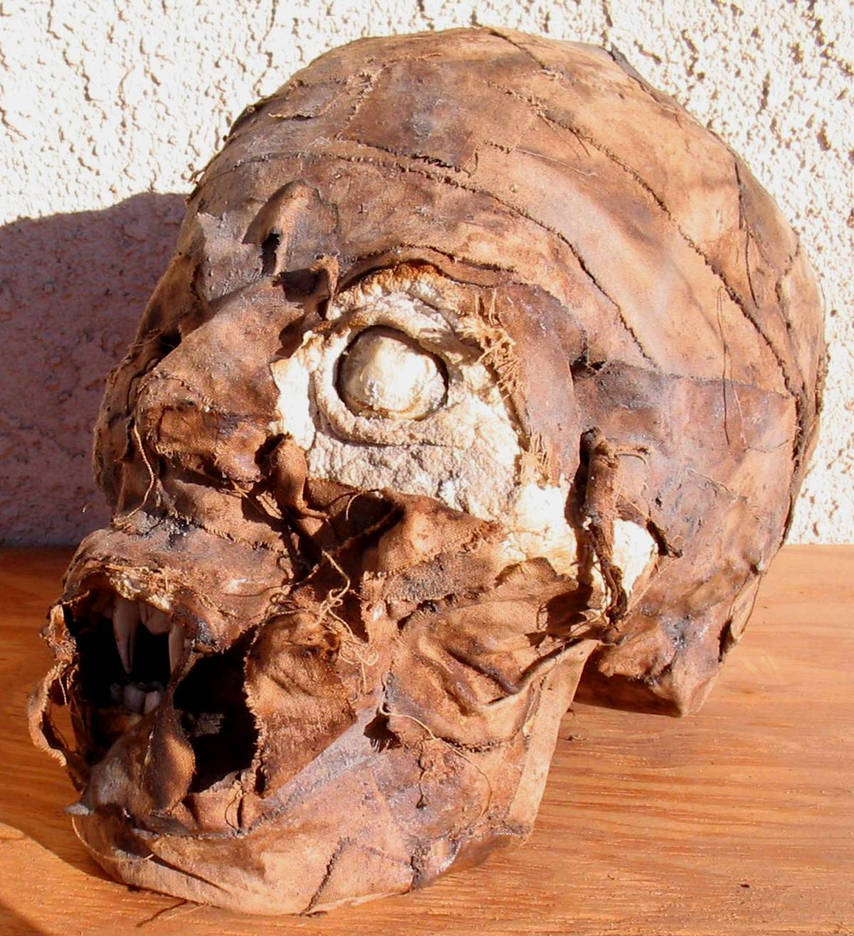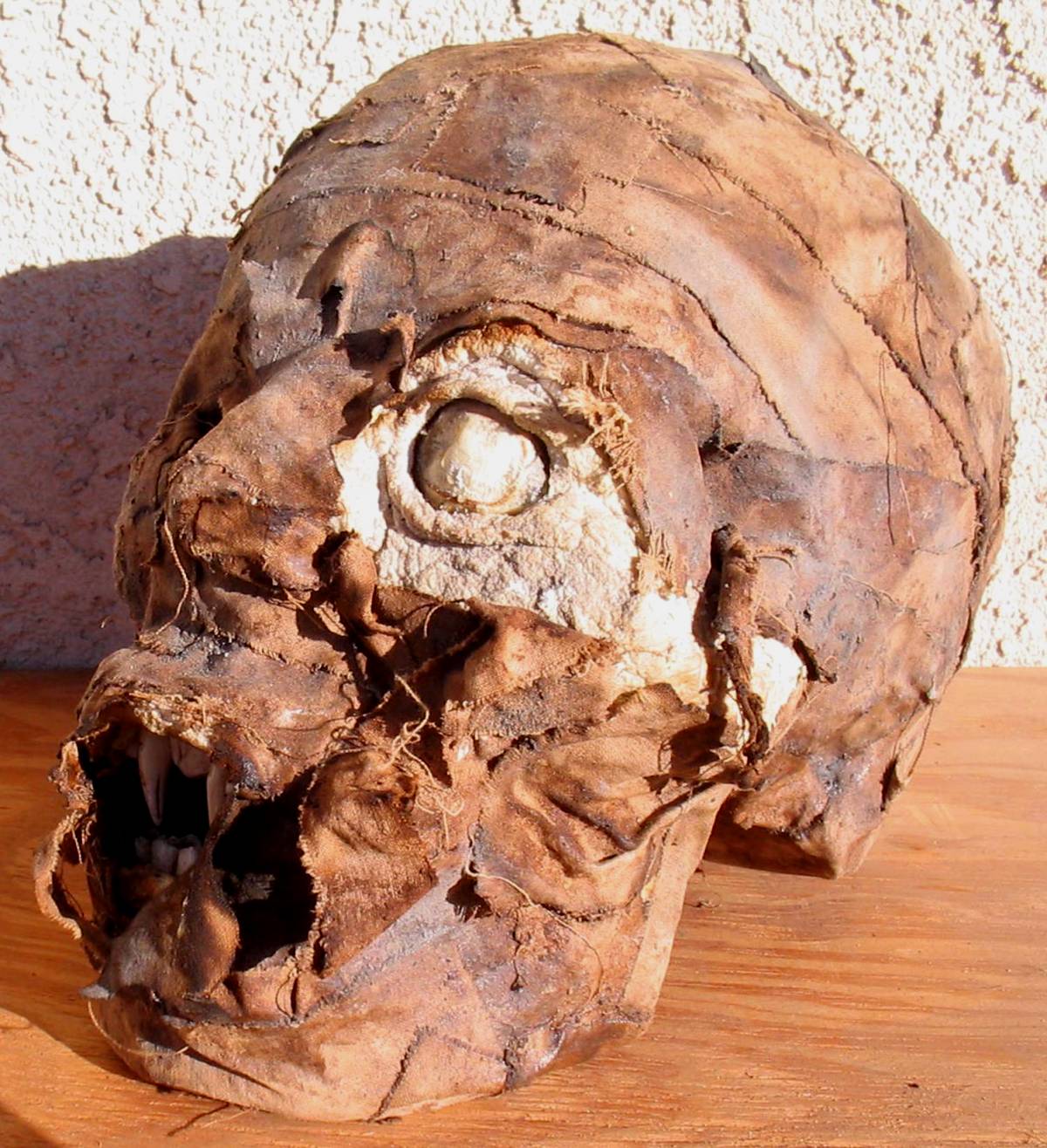 Watch
"The Head Of Vlad Dracula"

Vampire Mummy Head Gaff
Real Flesh ~ Real Teeth (Deer & Bobcat Fangs) ~ Real Freeze Dried Sheep's Eye
Handcrafted By: DETHCHEEZ ~ Creator Of Things That Should Not Be

I think it is cool that you work with real flesh. Why screw around with polymer clay?
Reply

Vlad Dracula was decapitated and his head was wisped off to some unkown location. It was said that his body was buried at the altar of a forgotten chapel on a sinking island, that every priest there could trample upon his grave. Only some years ago a team was sent to investigate this, consisting of two descendants of Vlad Dracula's sworn enemy. They found the island, it was very marshy. It seems that it was indeed sinking, in only a few decades it may be gone, could any structure stand here? A chapel was found, though it was in ruins. They ventured into it's dusty stale confines, sun pouring through holes in the ceiling and began to dig where behind the altar. It was clear that this area had been dug out before, was there a grave? Bones, there were bones in the hole. They were quickly discovered to be cattle bones...why would these be here unless someone had moved the body? Another tale was uncovered. Dracula's body was moved from the altar to the church entryway, to ensure EVERY man to enter the chapel would trample over this fiendish villain's corpse. They exhumed there and found what else but a Gothic era coffin. As the sunbeams poured int into the hole, they raised the coffin and drew the lid. There, within this ghastly box was a body, of a well dressed man, a once proud ruler. It must have been Dracula! A cloth was over his head, as was typical of the time, a cloth would be placed over a bundle of wheat or straw where a decapitated man's head should be, if his true head was absent. They could not dare touch the cloth now, not in these circumstances and had to wait until it could be professionally moved into a sanitary and sterile location to be carefully studied. as with many corpses buried in this location, the climate allowed an unequaled level of preservation, though it left the bodies EXTREMELY fragile once unearthed, a slight breeze or change in temperature could be totally destructive. The sunlight, the sunlight! This man, if never a vampire as American culture came to see him, his body as undone by sunbeams, rendering it into little more than strings and dust. the mysteries of his demise had been solved...all but one anyhow. The great man's head...no clues were left to what happened to it. It was common practice to preserve the prized head of a great adversary...but where could this head have wound up?


My apologies for posting this long message, but a bit of history is always useful. These events are all truthful and I imagine you may have known them, having created this exceptional piece.
Reply

Damn.. for something handcrafted... thats very good!
Reply