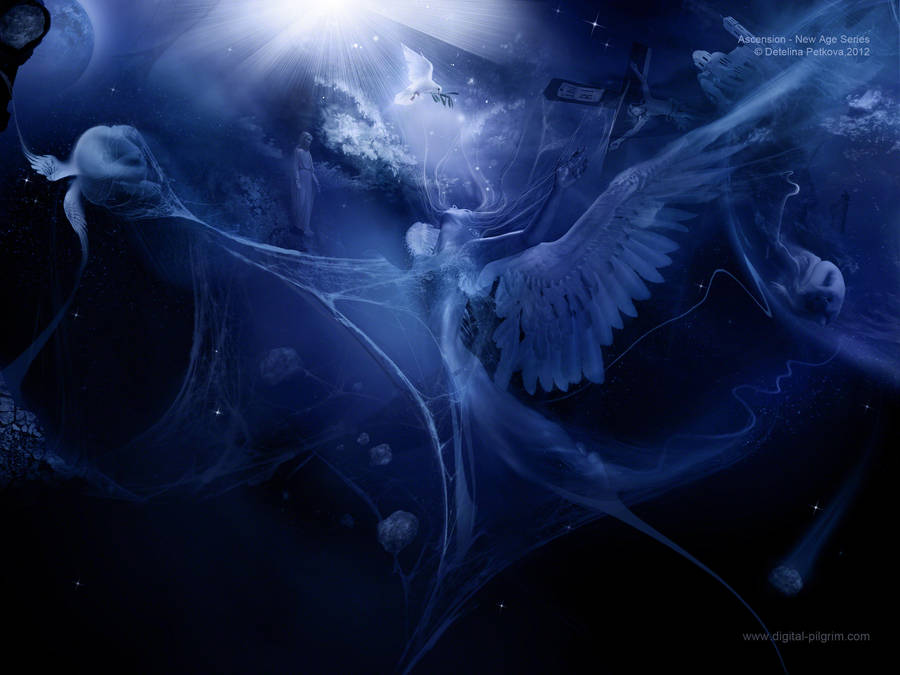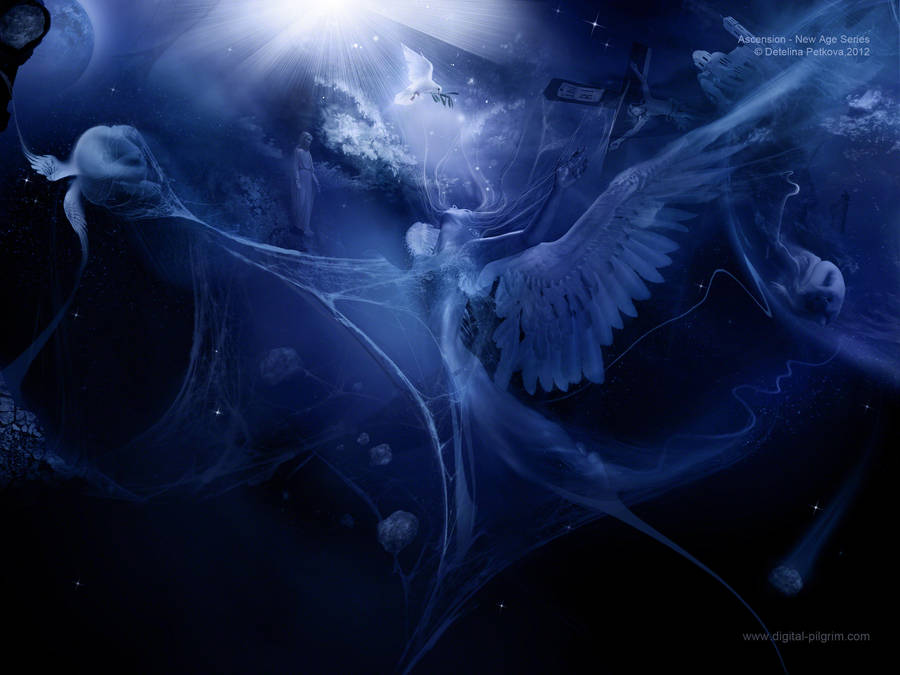 The suffering is essential for the inner growth, even if it let us feel like
entangled in a terrifying net; it helps us to develop out our wings towards
the total freedom! This is the revelation to which I have found inspiration
for this work. During my life, I have always looked for God:
I have asked and I have believed, I have constantly hoped (as the Holy Bible
teaches us);
I have asked questions to spiritual masters, I have lostened to the silence,
I have followed the signals of the Nature;
I have invoked the spirits, I have spoken with the Angels;
I have cried so that God could hear my pain;
I have shouted so that he could hear my prayers.
Sat on the cosy bosom of the Earth and observing the Stars,
the Moon has became my best friend;
the Death my life companion;
and then I have found the Peace:
"I love! I love God and the Spirit, who guides us among the obstacles of
the life, I love the Light, I love myself and all my friends.
I love, my Love is huge, forever... I'm free!"
Detelina Petkova
Thanks to Felixdeon: [
[link]
What a really creative artwork ! The main angel seems represents the freedom, and the spider web seems to show the mother love (because of the foetal position of the angel on the left) or that we need to be alone during some time before have total freedom. Concerning the angel on the right, he must represents our fears. The dove show the way to the peace and the liberty, under the light of God.

I would give a critique of this because I'm so impressed by the disposition of each element ... It's cleverly done ! I'm so inspired by this. Thanks for sharing this piece of work.

Eledhwen.
The Artist thought this was FAIR
2 out of 2 deviants thought this was fair.