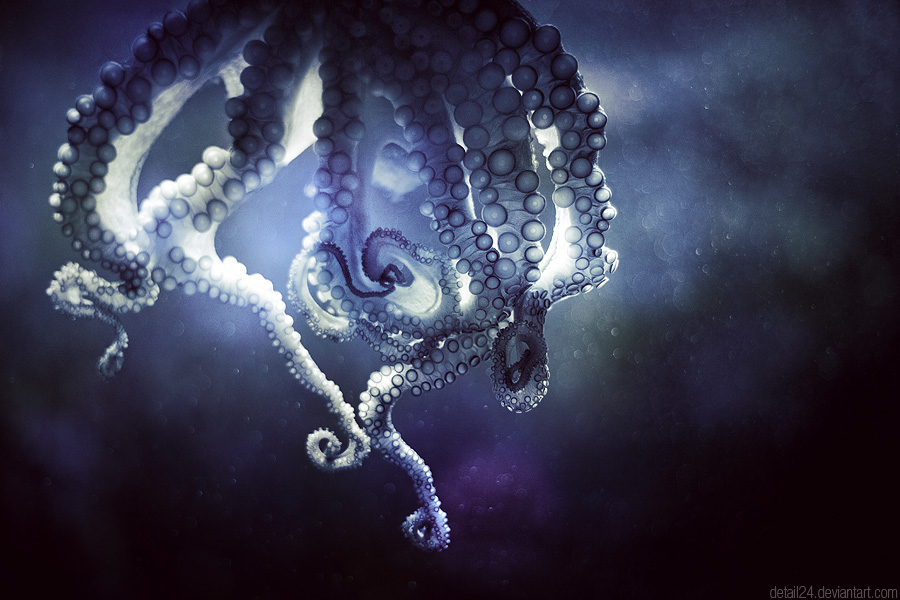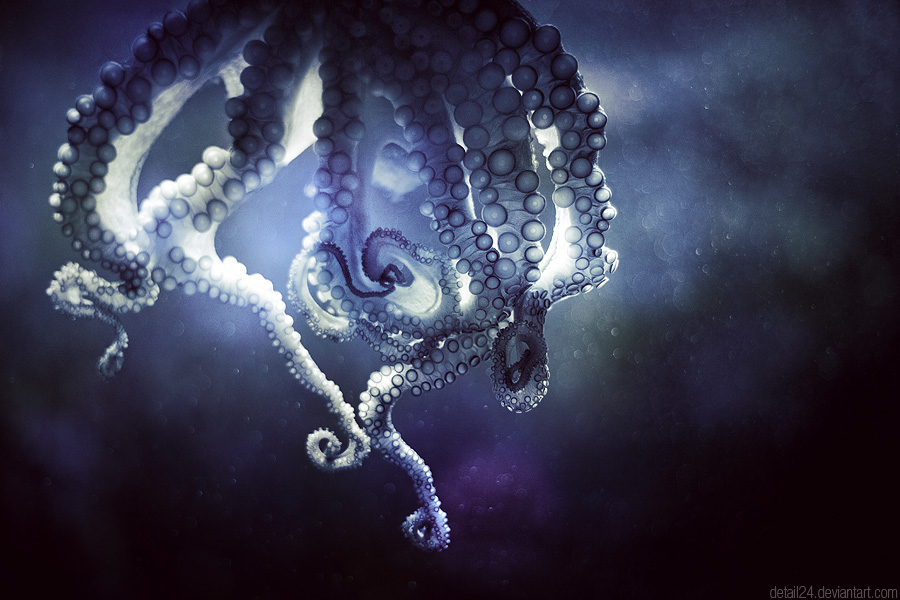 Watch
Outstanding image. In the backlight it looks fragile and beautiful, reminiscent of a flower, or an ice sculpture. Hard to call them "tentacles", that word makes me think of ungodly things from the abyss, and your image evokes completely different associations.
The darker shadows on bottom help to draw attention to the octopus's petals (

) Those blue teal purple tints (How in space did you achieve them?) make me think of space nebulae. Maybe because of the little stars in the bokeh - imaginative title.
All in all a sight like from another world, I've never seen a photo quite like this.
Did you set up a special photo tank for this image, or was it captured in the octopus's ordinary home?
PS: Does sheer length qualify this comment as a critique? I have no suggestions for improvement, though I wonder what it'd look like upside down.
The Artist thought this was FAIR
47 out of 47 deviants thought this was fair.
This is one of the coolest and most beautiful photographs I think I have ever seen. The whole series with the octopus is incredible, but this is something.... more. It's surreal, and lends itself to the imagination... maybe because it's disembodied... I was CONVINCED this was a painting until I really looked closely at the detailing of it. The lighting is phenomenal, I don't even know how you did this. How much post-editing did you do? I'm also in shock that your subject was so photogenic and cooperative. Those creatures are incredibly finicky and independent. He must have known what you were creating, and willingly decided to take part and co-create such incredible work. Inspiring stuff man, please keep it coming!
The Artist thought this was FAIR
11 out of 11 deviants thought this was fair.