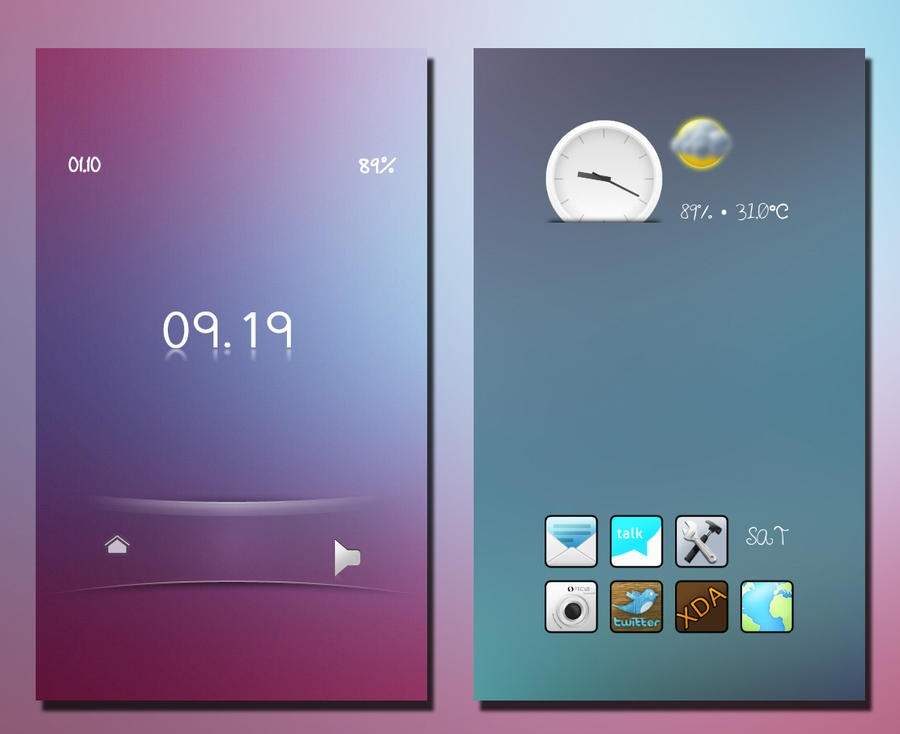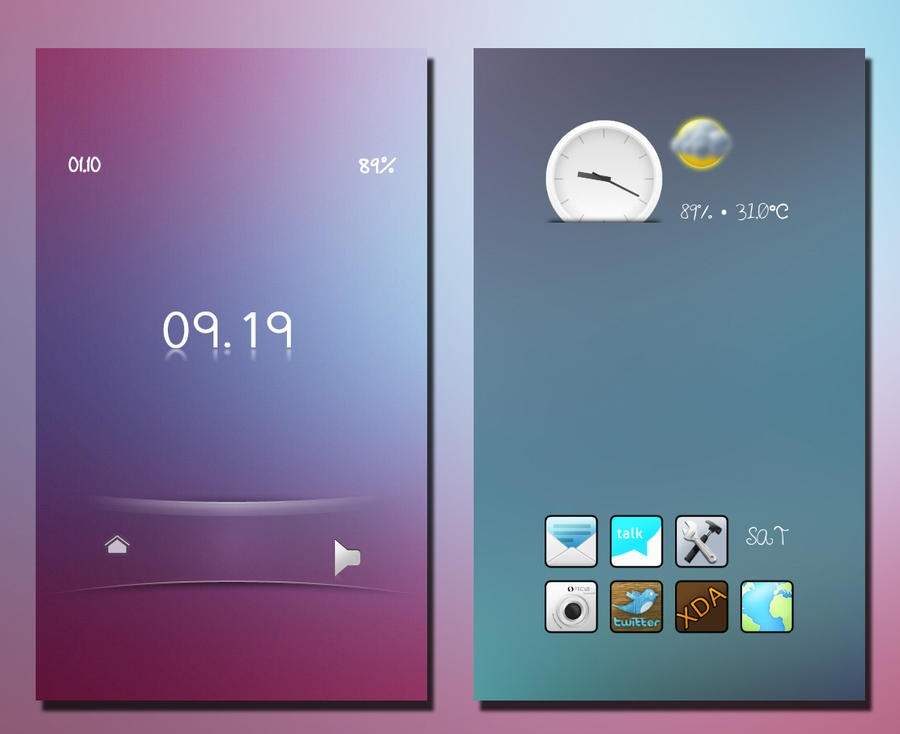 Actually, i was not quite sure with this setup but finally i decided to keep this setup for this weekend.
- minimalistic text hand of sean font and airplanes in the night font
- widget locker theme, delight by KingDavid36
- Fancy widget pro, androdena galassia skin
- Icons, lunar UI icons
-
HS wall
-
LS wall
Feel free to ask what you need.
Looking forward to read your opinions


Reply

which one ? i have added HS wall.
Reply

iphone 4 version please

Reply

do you mean for lock slider? im sorry im not quite good at making a theme, maybe you can point this to someone to port it for you

Reply

Reply

Reply

lovely colors

Reply

Awesome color combination!!!

Reply

Reply

well, i got it from xda but forgot the thread, do you want me to upload it for you ? the credit goes to the creator.
Reply

Reply