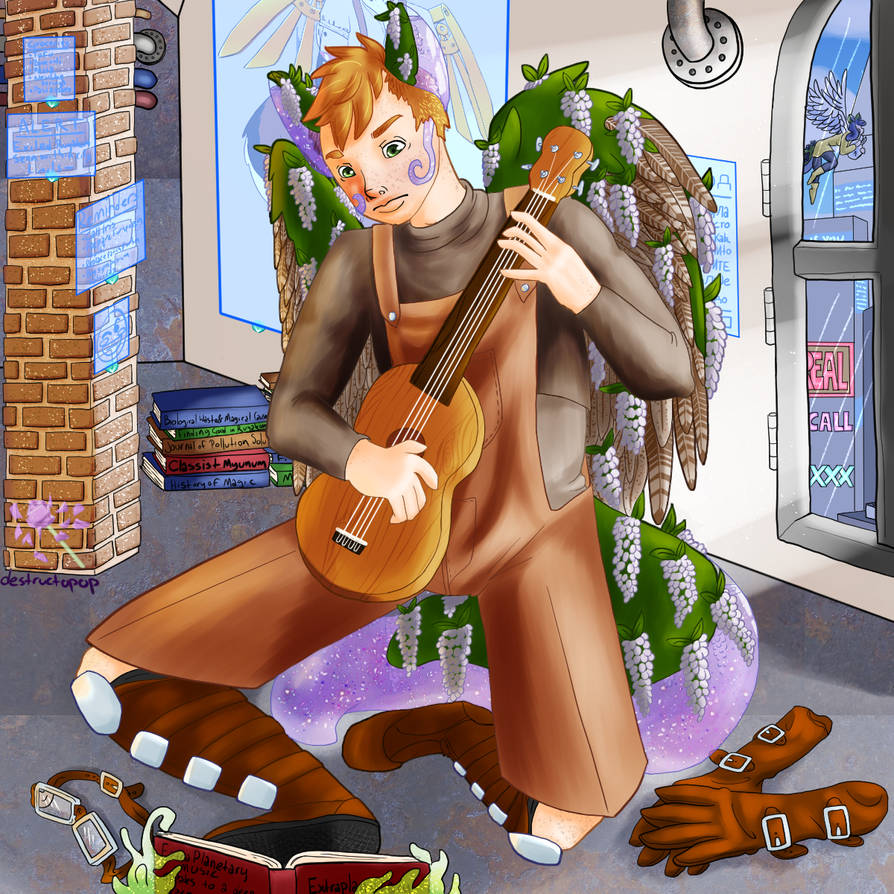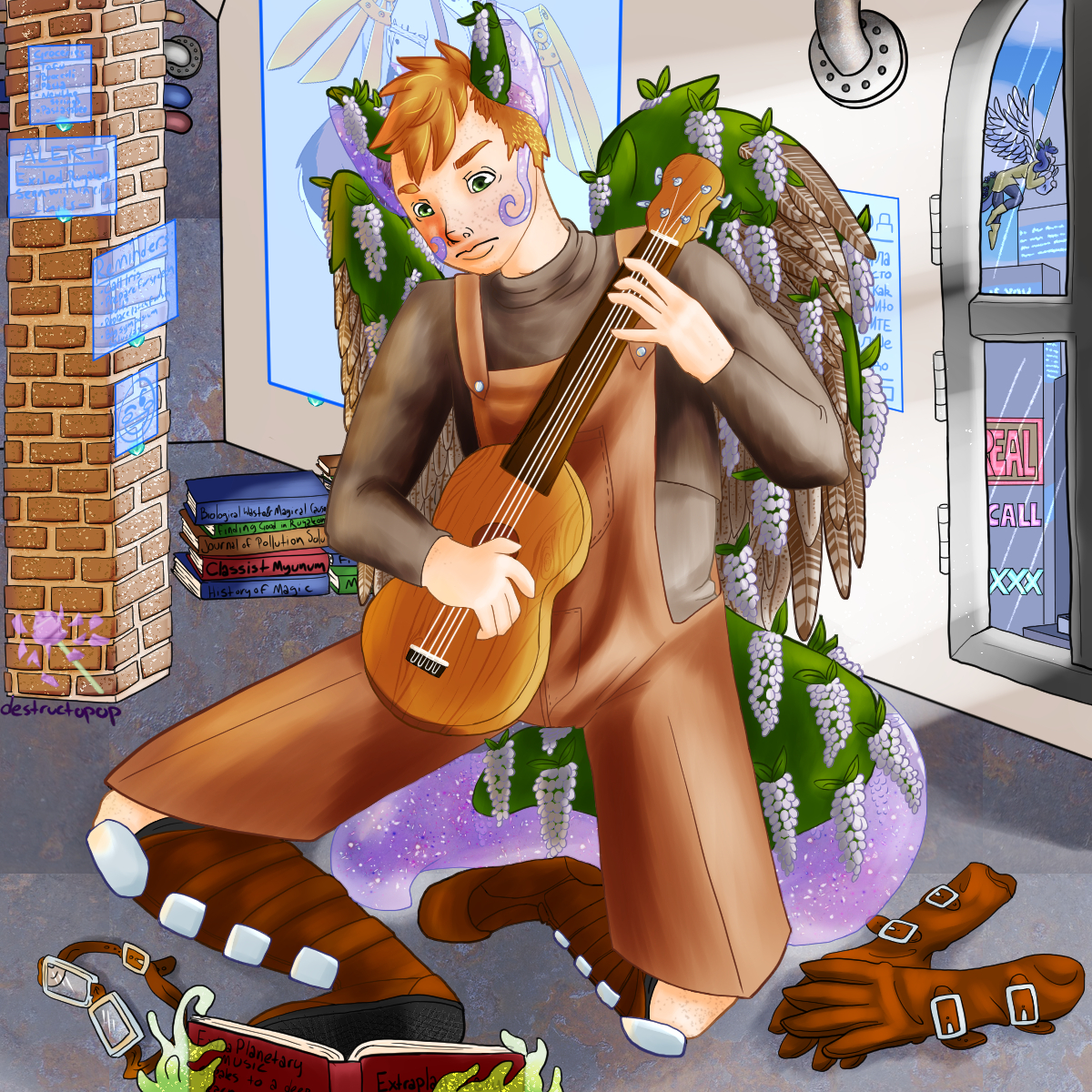 Watch
My boy Milo playing Uke in his living room!
Ruyakon life is pretty different. Milo, as a trans anarcho punk, explores the more minimalist side of the middle class life of a Ruyakon.
He has a screen behind him featuring Mark, an offworld mechanic from the asteroid
Found World
. He also has a variety of books showcasing some of his interests.
You can find the seed breakdown for this image here:
destructopop.deviantart.com/jo…

Reply

This is based on me playing the song "Thoughts of a Dying Atheist".
It's also supposed to evoke feelings of impermanence and dissatisfaction, as Milo is in constant rebellion of everything outside (except Madeline) and yet so deeply connected to it and a part of it.
Reply