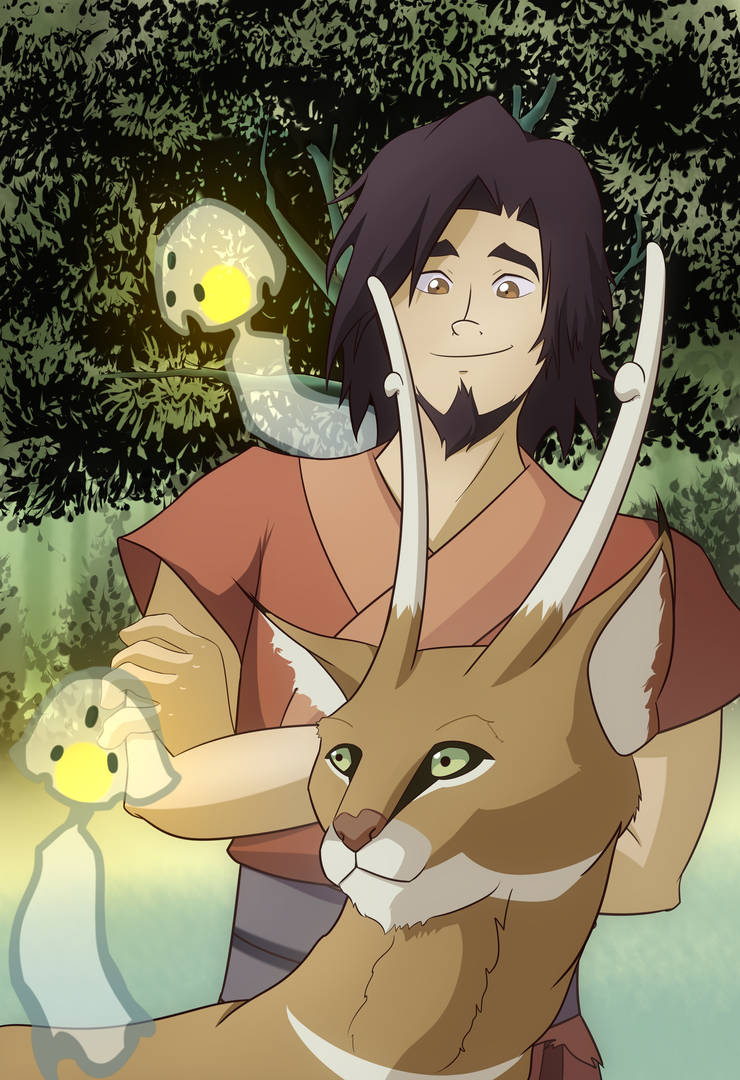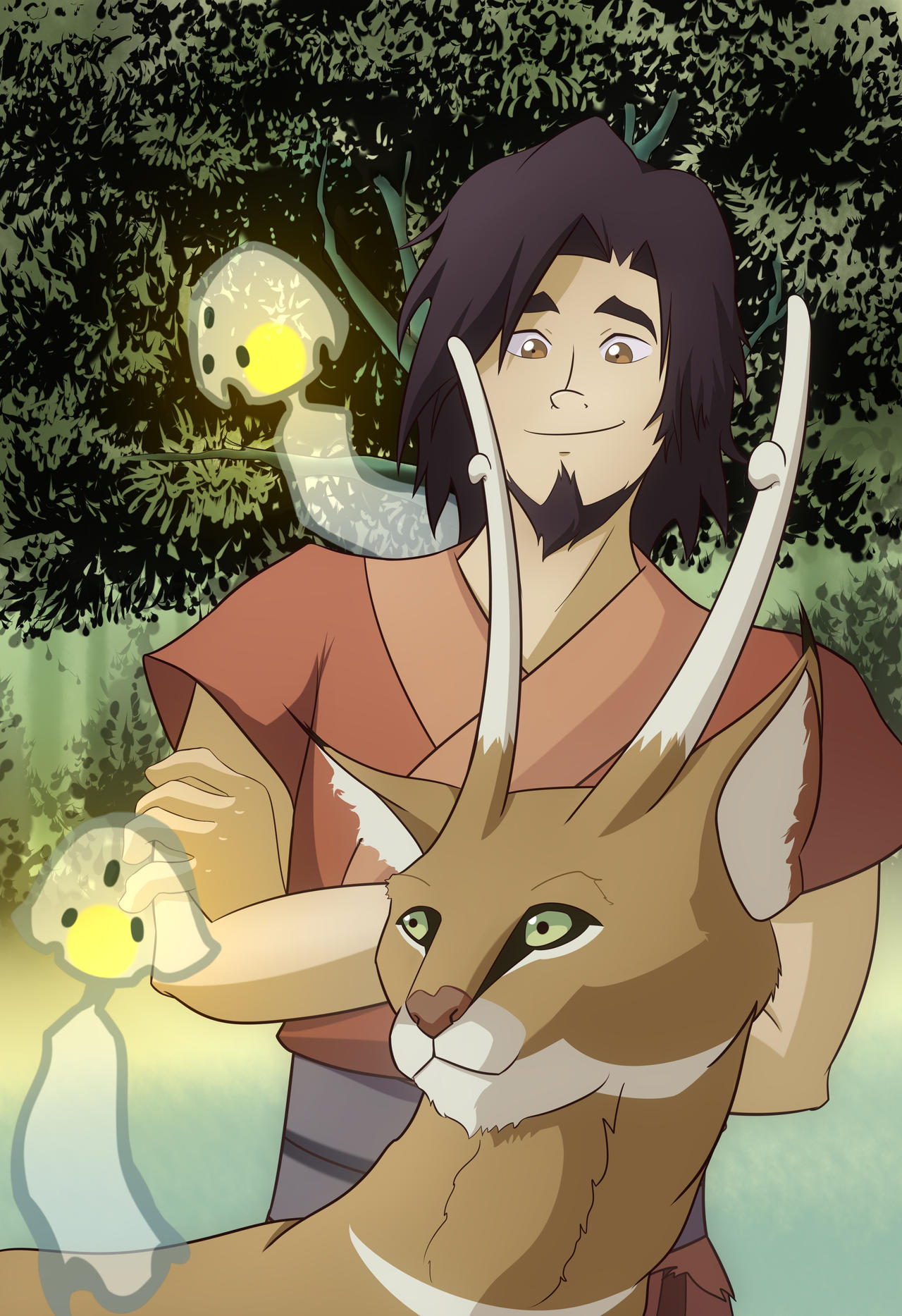 Watch
As the title indicates, Happy Avatar Day!

I made this in honour of the Book 2 premiere which is currently airing as I type this! Sadly since I live in Canada, I don't have access to Nick, so I'm REALLY hoping an HD link may show up at some point. OTL
Anyways, I chose to draw the first avatar, Avatar Wan because I think he'll be a really cool character.

I also like the idea of making fanart of a character that you have no clue about. XD Drawn with him is his Animal familiar, Mula (Mulah?) the Deer Cat! I just love that design! It's a really good fusion in my opinion.

I had a lot of fun drawing Mula!

There's also some light spirits floating around! Hopefully these ones in particular have the potential to be in the real world (since the trailer seems to indicate so), otherwise I may have to get rid of them if the series indicates that they shouldn't be in a place like this with Wan. lol
Also, I downloaded Manga Studio 5, and it has so many good things going for it, including poseable models!

There was a scene filler that sort of inspired the look of the tree in the background. It was exactly what I was going for though since I wanted it to look like a scroll in the background.

Had lots of fun making all those tiny strokes. XD
Overall I'm super happy with this! I'm especially happy that I could complete it on time!
Here's some other Avatar art of mine!