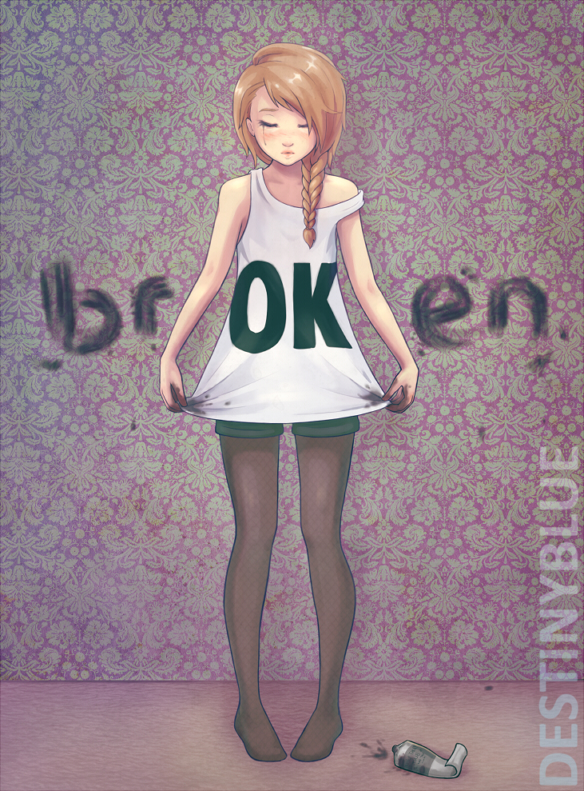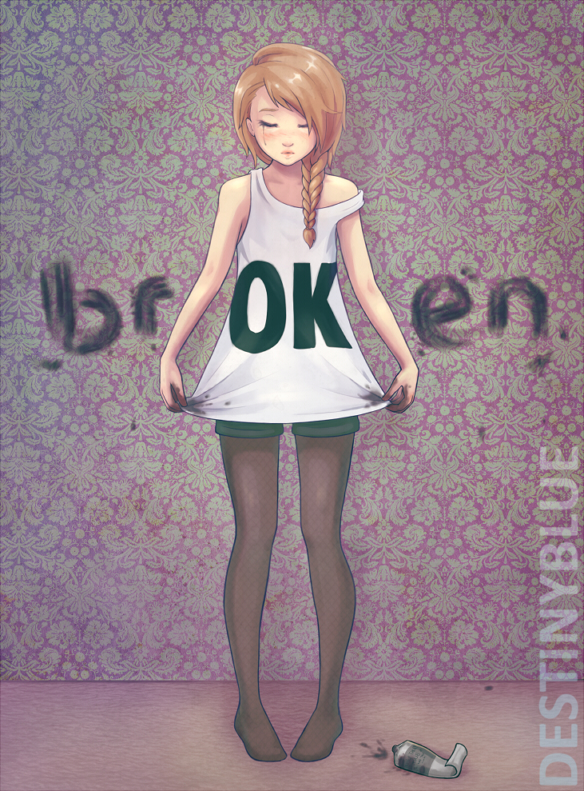 Watch
br
OK
en
OK? Broken? Both?
Are we strong putting on a brave face or weak covering our problems?...
I saw her on the London Underground, she was crying quietly into her hand. Her vest top it read "YOLO" the new phrase, 'You Only Live Once' apparently. I noticed the top before I saw her sad. It made me think of how many slogans and things we wear that are a front, what if our t-shirt said what we really felt...
She inspired this... I handed her a tissue as I got off next stop.
If this is you; Thank You.
Update: well that went viral XD heh, mostly without my watermark on though >.>
I love people sharing my art, but please do give credit and a link back if you do! If you see this posted without credit/watrmark you can be awesome and help by commenting on it pointing people in the right direction. Thanks!

Peace, love and words within words,
~Blue x
---


---
~Featured Artwork~