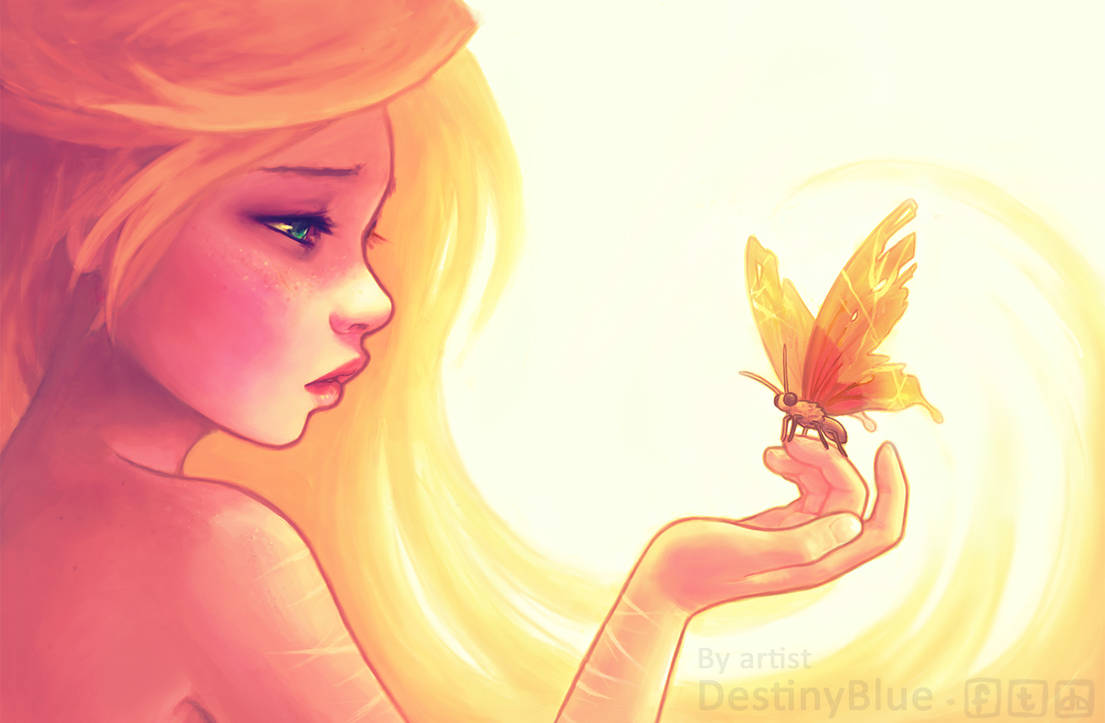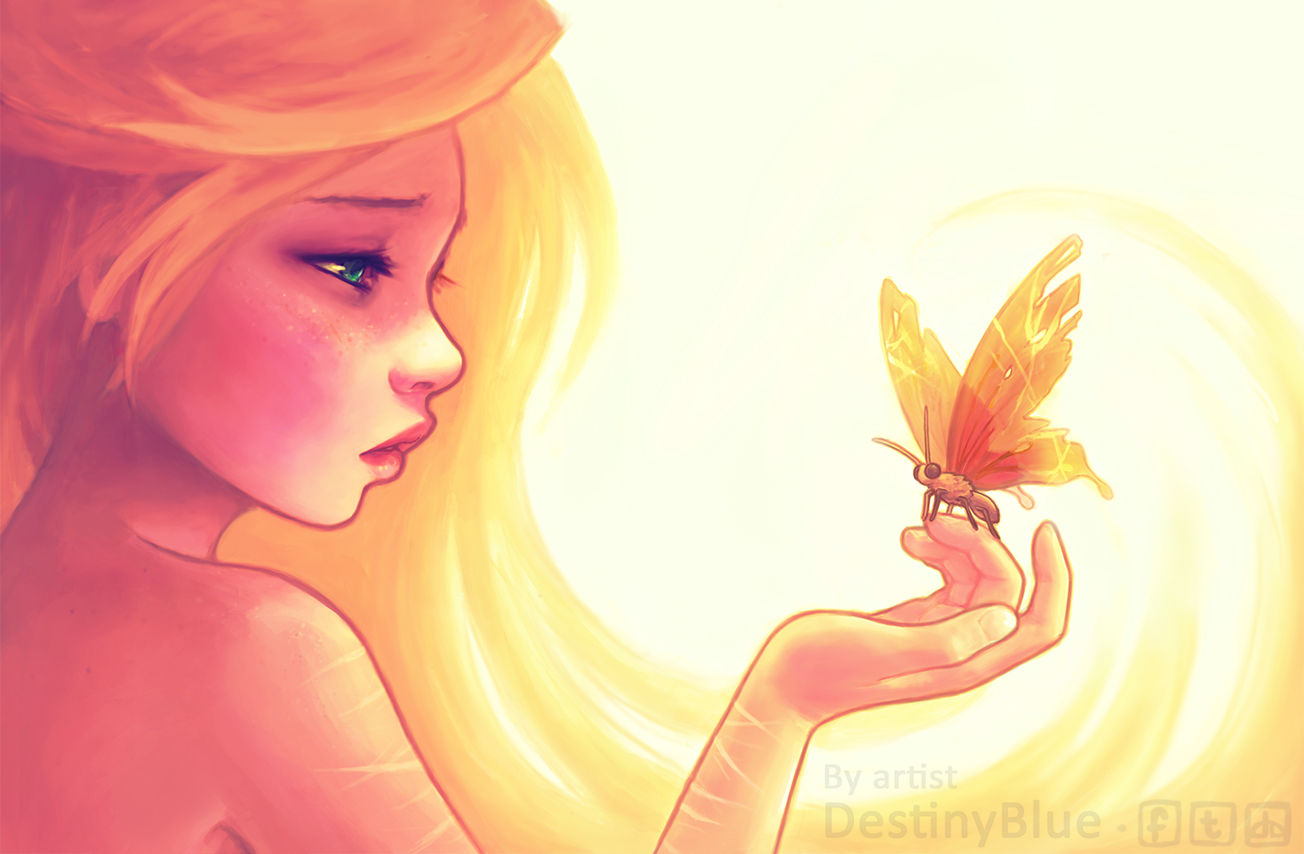 Watch
The butterfly flies into thunderstorms just to feel something. The girl cut herself so that she might stop the feelings. A chance meting of two similar souls, both bearing scars.
They survey each other; and realise, they are not alone.
Mm, a very personal drawing for me... I want to give a butterfly. Have you heard of the Butterfly Project? It's an initiative intended to help stop self harm.
Butterfly Project rules:
1. When you feel like you want to cut, take a marker or pen and draw a butterfly wherever the self-harm occurs.

2. Name the butterfly after a loved one, or someone that really wants you to get better.
3. NO scrubbing the butterfly off.
4. If you cut before the butterfly is gone, it dies. If you don't cut, it lives.
5. Another person may draw them on you. These butterflies are extra special. Take good care of them.
6. Even if you don't cut, feel free to draw a butterfly anyway, to show your support.

I didn't hear about this project till after I was out of my personal crisis, but I really like the idea, supporting yourself or/and friends though tough times. But I don't think its perfect. See number 4? Your butterfly dies if you cut. When I was at my worst point I know I couldn't look after myself let alone a butterfly, real or not.
So I drew this, to give a butterfly, her name is Hope, she wont die when you cut her, because she's been through it already. She is just there for you, on your skin, a reminder that you are not alone. I wish could draw Hope on every person who needs her; if this is you, please pick up a pen and draw her onto you from me. She is a big raggedy, far from perfect, but beautiful in her uniqueness, and kind in her heart, she doesn't judge you, she is just there with you, to remind you that however bad you feel there are others like you, and people who love you.
---
To feel so bad that you hurt yourself to feel better. It's terribly twisted logic and a horrible thing to experience... and actually some of the most common form of self harm is actually alcohol and drug abuse.
People do all sorts of things to cope. That's what self harm is, trying to cope.
I urge anyone going through this to try and find other coping mechanisms, ones that don't cause harm.. Hurting yourself makes you feel better for a moment, but the right help can make the rest of your life feel better. See a doctor, see a councillor, therapist, talk to someone, The Samaritan are always on the end of the phone. There is hope, I know, which is why I give Hope. I wish I could do more, but every person must face their own demons, I'm just letting them know they don't have to do it alone.
What I am doing is donating 10% of the profit of each print of this sold to the Samaritans, a worldwide charity who provide emotional support to people in distress. #
What can you do? Draw Hope. Share your story; and read others stories, and talk. Lets not keep this in the shadows. Please feel free to share this


Peace, love and fading scars,
~Blue x