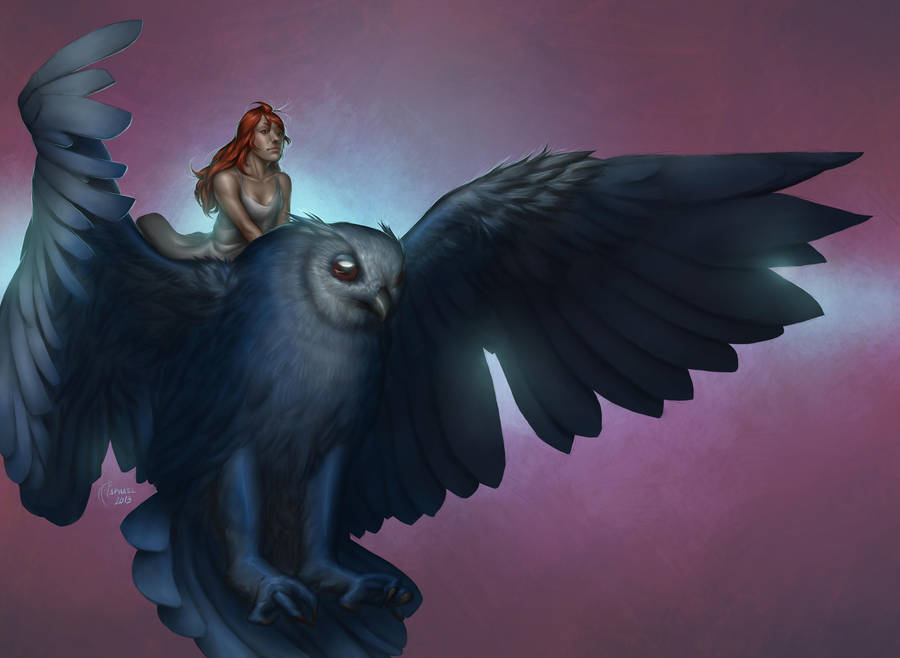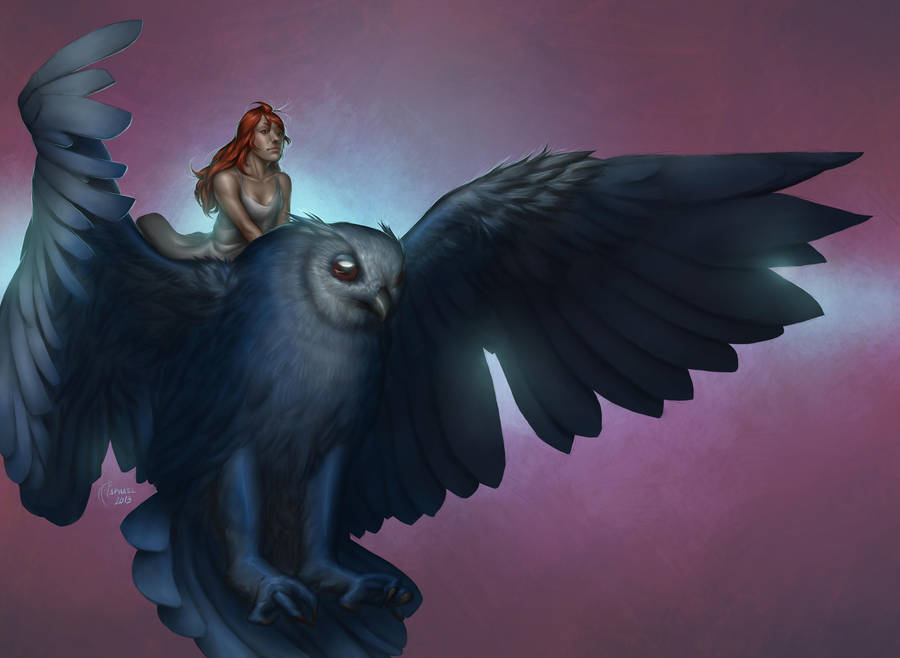 Watch
A painting of my girlfriend ... on a giant owl xD
My facebook page: www.facebook.com/iRaphaelPortf… Featured Artwork
:
Good job, Deslaias. Your picture is appealing to the eye and has some mystic charm when combined with the title.
In regard to colors and linings,especially in owls head region and wings, they are appealing and used in right amounts in right places. Yet, after scrutinizing shapes I must say that mostly there are good except the shaping and overall placement of owls legs,namely, that right one is disproportionate, even if perspective is taken in consideration. It is not a glaring fault, but makes the bottom region seem a little awkward. It could have been remedied with drawing more feather features on the bottom side of right leg, so it wouldn't look so blocky and disproportionate.
After assessing the matter of originality I can say that the motif of "girls riding gigantic beasts/birds" is not a new one, yet when put in perspective of dream and even more so if the title is taken literary and the owl is named "a dream itself", there is something different than usually here which could have been expanded upon IF there would have been a background to speak of. A dream-scape of sorts or something completely original wold have been very welcome.
All in all, a pleasant work of mysticism and certain finesse, but could have been better in certain areas.
The Artist thought this was FAIR
9 out of 9 deviants thought this was fair.