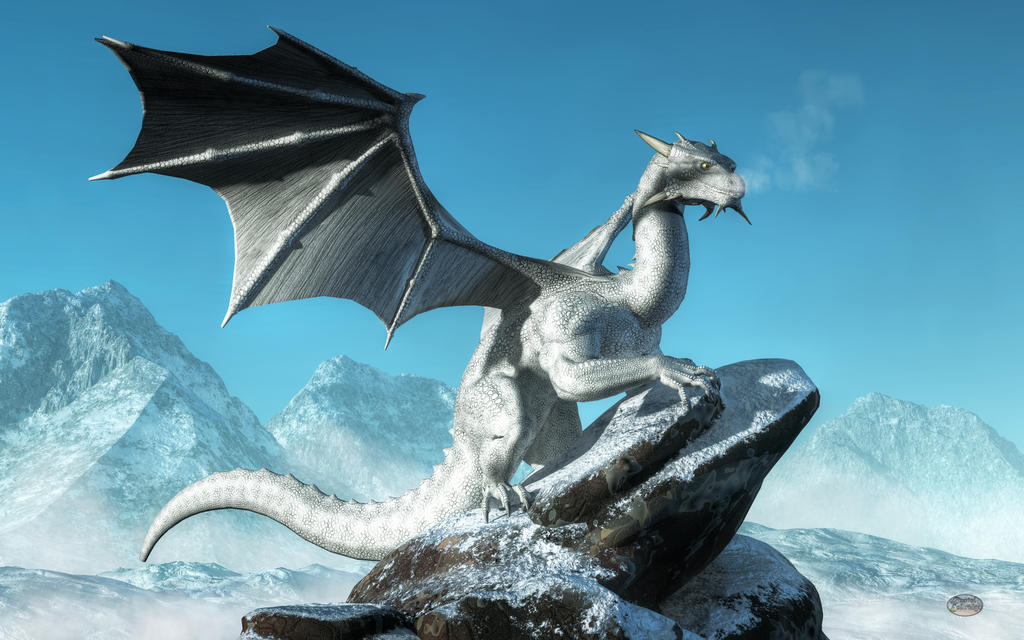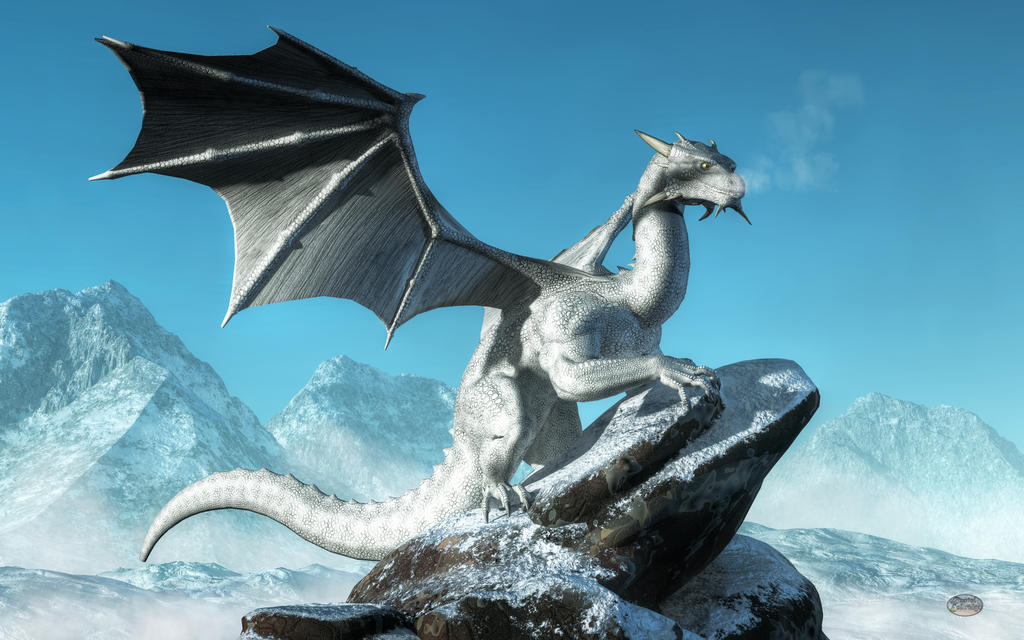 Watch
Prints:
daniel-eskridge.artistwebsites…
A white dragon perches upon a snow covered tower of rock. He looks over a mountain range that is locked in a cold perpetual winter. Stretching his wings in the frigid wind, he gazes into the crystal clear blue sky. As he exhales his frosty breath drifts away into the air.
For this image, I was wanting give a sense of that super cold air one experiences in the high altitudes of the tallest mountains. So I used as cold a palette I could come up with. I added the white dragon as a further symbol of cold and frost.
Note: the creation of this image involved the use of purchased products
Tools used: Poser, Vue, GIMP
Resources:
Poser (for posing characters):
www.IntrovertArtist.com/Poser
Daz (where to get characters, clothes, hair, and fur tools):
www.IntrovertArtist.com/Daz
Vue (for building the scene and rendering):
www.IntrovertArtist.com/Vue
GIMP (an open source alternative to Photoshop):
www.IntrovertArtist.com/Gimp
Thanks for looking!
Daniel Eskridge
P.S.
Follow me on Facebook:
www.facebook.com/TheArtOfDanie…
Also I have a Zazzle store:
www.zazzle.com/artofdanieleskr…