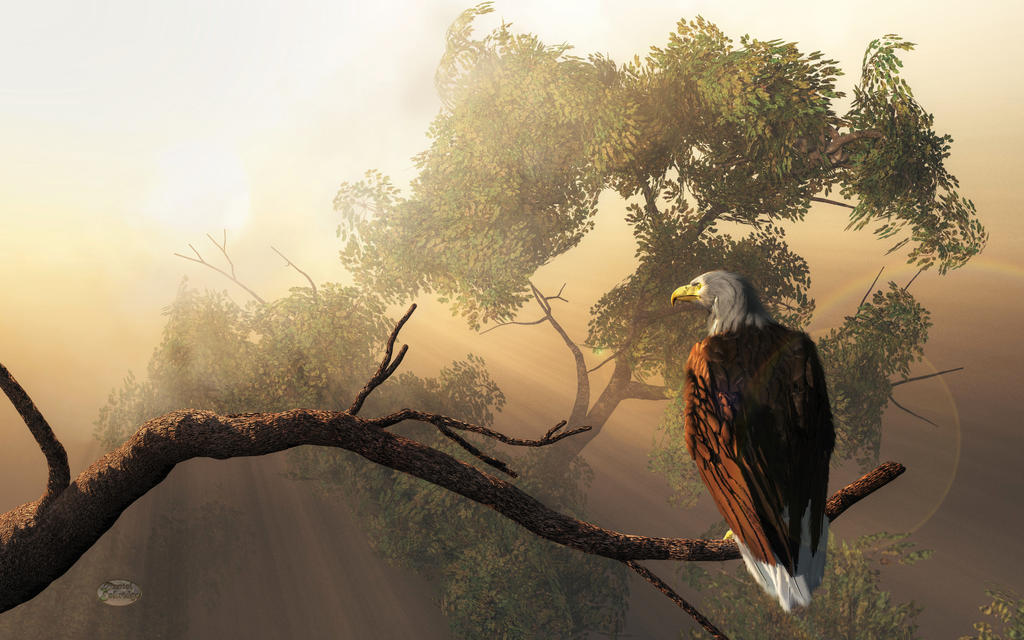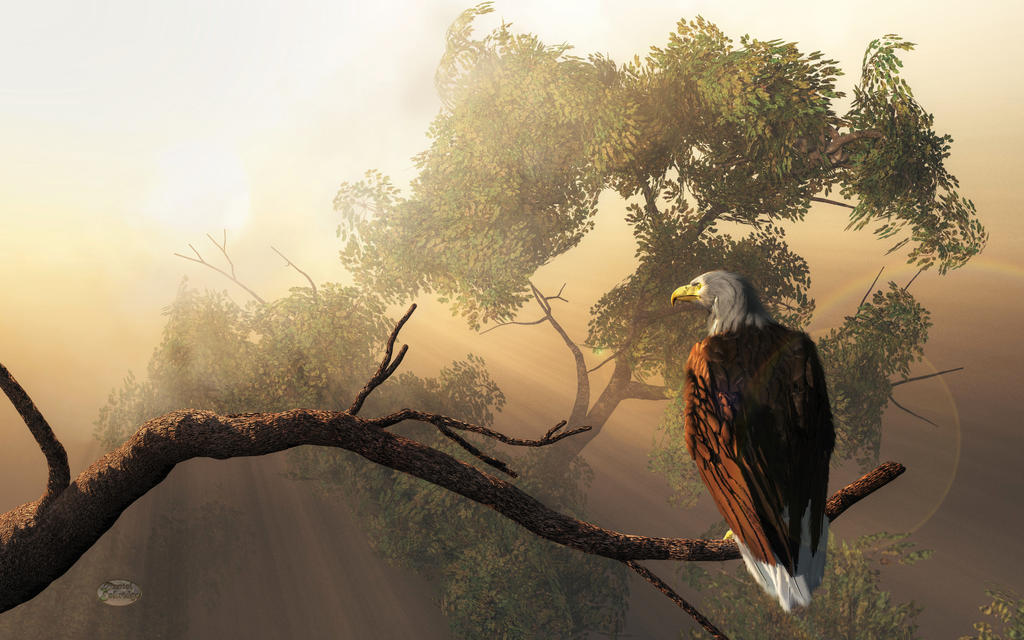 Watch
Prints:
fineartamerica.com/featured/ea…
A bald eagle sits perched on a bare gnarled tree branch and watches the dawn. The rising sun is nearly lost in the morning haze, but its light, shattered into thousands of rays by the leafy top of a tree that stands between the sun and the bird, blazes accross the scene. The magnificent raptor sits with its back to the viewer, yet it turns its head in profile as if to look back over its shoulder at you.
I've made a few images featuring predory birds (hawks and owls), but this image was my first to have an American bald eagle. Originally, I had not really planned what kind of character I would use in this artwork. It was mostly about creating a sunrise scene and what I could do with the light. Once I saw it though, I thought it was the perfect setting for an Eagle.
I made this using digital CGI and painting techniques. The bird was posed in Poser then exported to Vue for rendering. The rest of the scene was made in Vue. I used GIMP and Photomatix to do the post production work.
Resource Links:
Poser:
IntrovertArtist.com/Poser
Vue:
IntrovertArtist.com/Vue
GIMP:
IntrovertArtist.com/Gimp
Eagle:
introvertartist.com/eagle
Photomatix:
IntrovertArtist.com/Photomatix
Thanks for looking!
Daniel Eskridge
P.S.
Follow me on Facebook:
www.facebook.com/TheArtOfDanie…
Also, I have a Zazzle store:
www.zazzle.com/artofdanieleskr…
and, of course, a blog:
www.introvertartist.co