Hey guys!
2015 was an amazing year for me, lots of new things happened to me personnaly and also in my artistic journey.
Let's make 2016 even better !


New art project
This year, I'm taking art more seriously than ever and plan to develop new skills quickly (or not). I decided back in 2015 to assign a lot more time and energy into digital art and 2016 will follow the same plan. I'm considering learning again 3D to develop new technics.
I also started a new project called GAMING PAINTING : this is a new series of fan arts about the video games I loved the most accompanied each time by a timelapse video showing the process. You can view the first one here: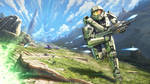 The link to the video is in the description
.
There are probably many more new things upcoming in 2016 so stay tuned!
Matte painting tutorial released (in French)
I forgot to share with you my last matte painting done for a tutorial. Nothing extremely original, just a lost temple in a mystic jungle.

Unfortunately the tutorial is
only commented in French
but here it is:
designspartan.com/tutoriels/tu…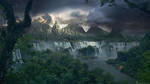 ----------------------------------------------------
J'avais oublié de partager avec vous ce matte painting réalisé pour un
tutoriel vidéo en français de 3h15
, intégralement commenté avec le
PSD fourni
. S'il vous intéresse, c'est
PAR ICI
:
designspartan.com/tutoriels/tu…
J'espère que vous aimerez !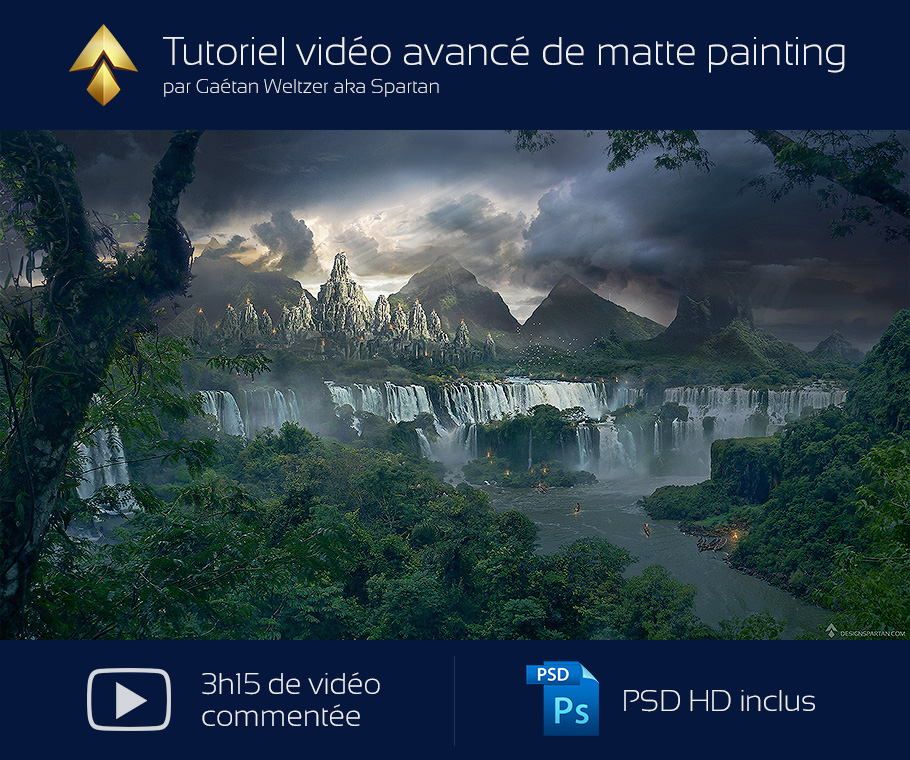 Thank you for your support !
Merci ! Keep it real!