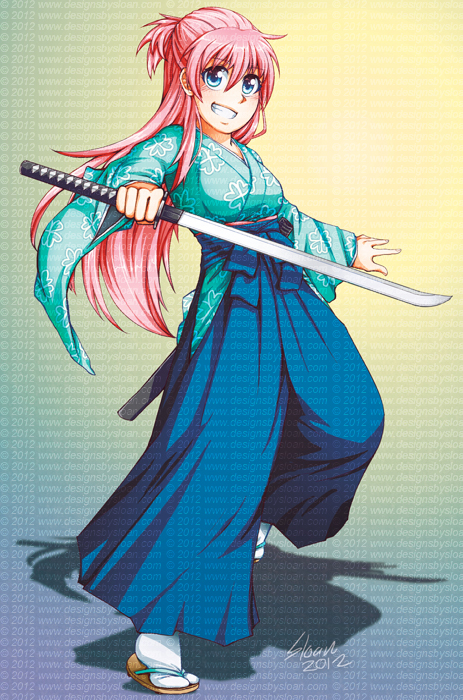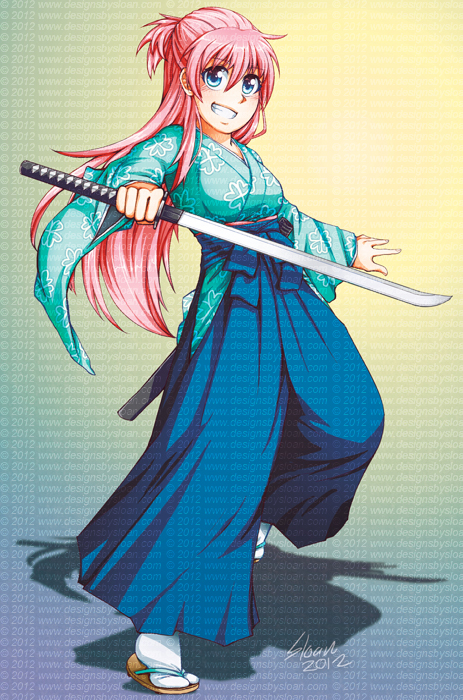 Watch

Website

Facebook

YouTube

Tumblr

Support me on Ko-fi

HAPPY NEW YEAR EVERYBODY!
And what a way to welcome the new year...
I won the mascot contest!!

The theme this time was "Warrior".
This was my only entry this year
(not including the three or so failed attempts 8P)
, but I worked really hard on it, tried to keep a balance of everything, and did a lot of research for it.
The outfit isn't as detailed or imaginative as some were, there's some things for it could be considered quite simple, but I tried to make up for it in other ways, such as: adding the pattern on the kimono, details in the folds and hair, just a little bit of perspective, etc. It ended up complicated in it's own way.
Like last year, I tried to take inspiration from the shonen genre, and made her into a feisty girl who could actually protect herself and others on any adventures~
I gave her long hair and the almost-flowery pattern on her kimono so she wouldn't be TOO boyish. :3
I also tried really hard to make it something that I could be proud of, so for the most part the line art and colour is nice and clean up close. Last year, I rushed it and it was messy by my own standards. >w<;;
Though I didn't really enjoy working in CMYK, so I think I'll stick to RGB when I can. |D;;
But anyway, thank you so much everyone. <33 ;w;
To the Ai-kon committee, my family, my friends, and everybody else too. I wish you all the best in the new year!!

Character © 2012 the Ai-kon Committee/staff
Artwork © 2012 Sloan/designsbysloan.com
Do not use without permission.
- - -
Last year's entries:
:thumb281004251: :thumb281005313: