Journal Entry:
Sun Aug 9, 2015, 1:18 AM
Markings and guides belong to

Tokotas
Sable
nSbl/SblSbl


Sable is a dark marking that covers the top-line from the forehead to
the base of the tail, and can often include highlights of lighter color intermixed.

Sable is much like a blurred blanket, or the polar opposite of pangare.

Sable must have a thoroughly blended edge without mimicking a much darker base coat.


---
Range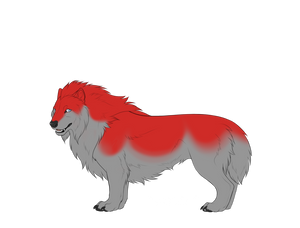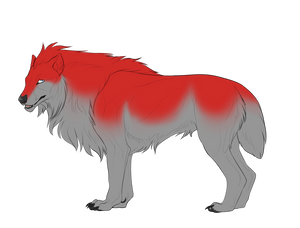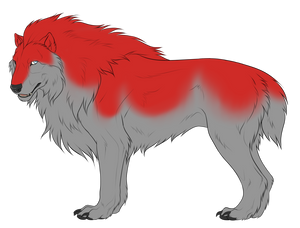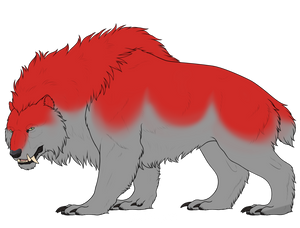 Maximum
The maximum range for sable is shown above.
Please note that even if your sable falls within the maximum range, your design may still
be denied if it is (for instance) a tundra with sable that instead resembles a brown with pangare.
Also please keep in mind that some of the base coat must show.
For instance, you cannot have maximum sable with maximum pangare and have zero
areas where the base coat is visible. The base coat should always be easy to distinguish.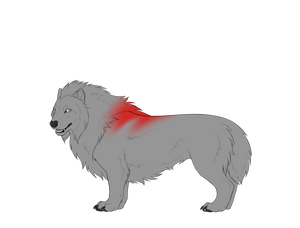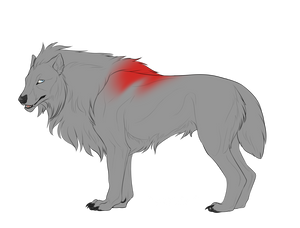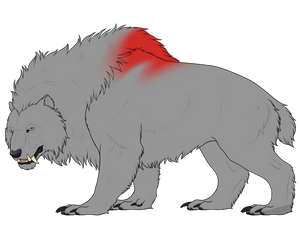 Minimum
At minimum, sable must be present on the withers as shown above.
---
Shape
Sable does not have to resemble a solid gradient or blended blanket.
In fact, it can take different fun shapes, within reason.
It can also have lighter areas within it to mimic the natural marks that wolves carry, called highlights.
Sable cannot be split into two or more separate coverages; it must be one solid marking.
---
Color
Sable is
always
darker than the base coat. The only exception to this
rule is that sable will be lighter than the base coat when the reversal mutation is present.
Unlike blanket, sable cannot be lighter than collar if collar is below sable - it must always be darker.
The color of sable should be similar or natural compared to the base coat; it cannot be, for instance, bright red on a white coat.
Sable can always be pure black, even without the presence of greying,
but otherwise requires saturation (unless the greying gene is present).
The only exception is that sable can have extremely minimal, subtle desaturated points, to an extent.
These points can never be fully grey, but can dip further into a desaturated
region than the base coat or markings normally could.
Notice the grey on the back of the withers: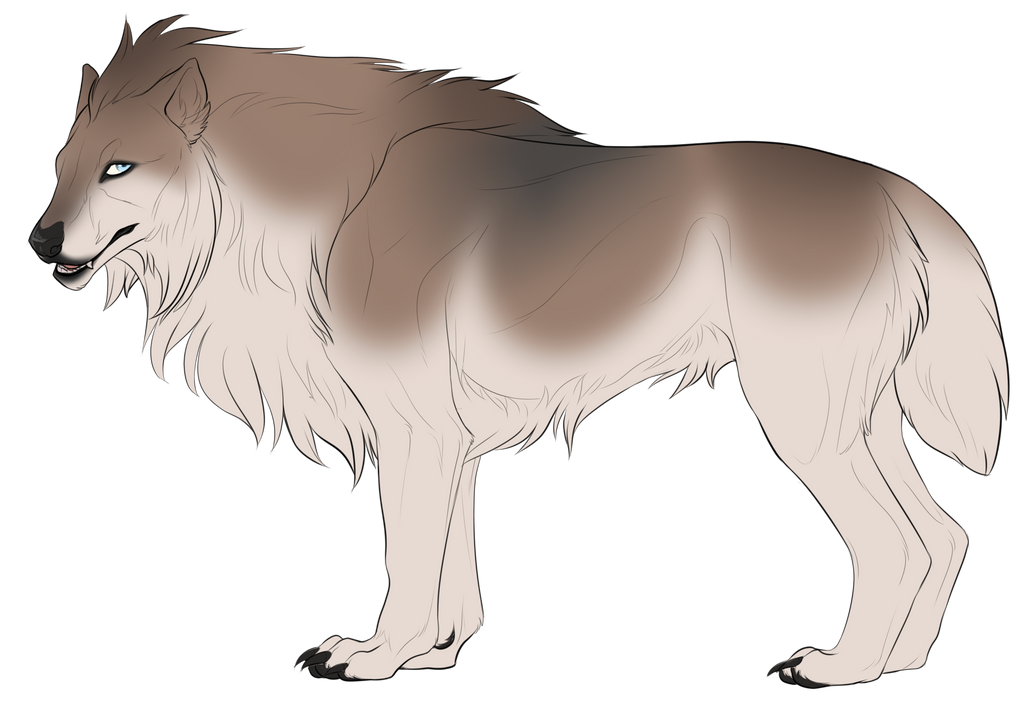 ---
Highlights
Highlights are lighter areas on the uppermost areas of sable, resembling dogs or
wolves
.
Below is a rough maximum of highlights.
Be sure to distribute highlights irregularly! If it resembles roan, it will be denied.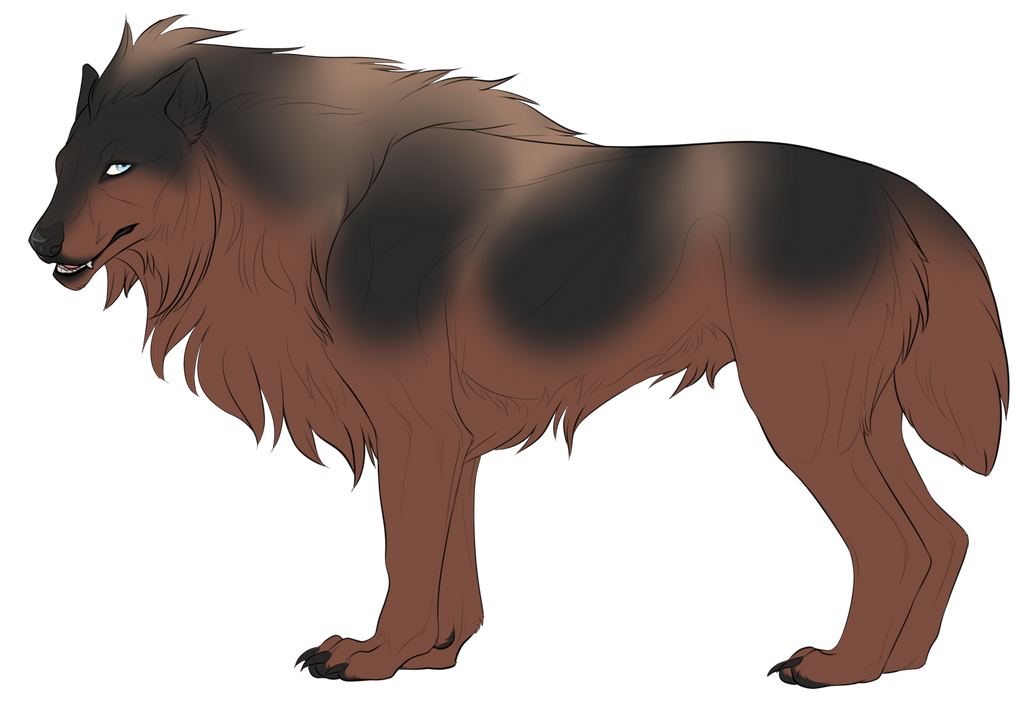 Above is a rough maximum of highlights.
Highlights Range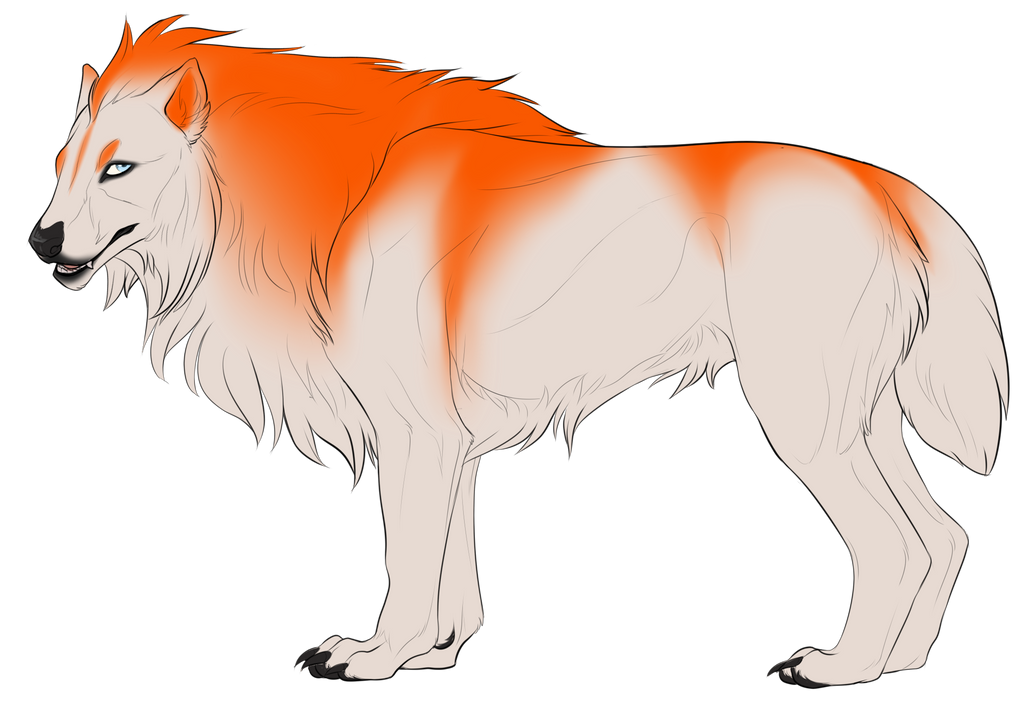 The orange denotes the range where highlights may occur.
Remember, this is
not
a maximum of highlights; they cannot be in all of those places at once.
Highlights Color
Highlights cannot be too saturated, but can be more saturated than the sable itself.
Highlights are always lighter than the sable.
---
Gradients
Gradients are permitted, and can include a wide range
of colors, following the same limitations above.
---
What Shows Over Sable?
Sable covers the base coat, pangare, blanket, and saddle; any other markings should show over sable!
Collar may show above or below sable.
---
What to avoid

- Patterns are unnatural, swirly, or stripe-like.


- Sable is too light and de-saturated for a non-graying Tokota.



- Not blended enough, and/or too shapeless and straight.


- Missing minimal coverage along the topline.

- Too much blending, resembles just a straight gradient, and may confuse the base coat.
---
Real life examples:
If you're stuck, a good idea might be to take inspiration from real life dogs, like the following:
---
Good Examples of Sable Tokotas