Markings and guides belong to

Tokotas
Restricted Piebald
nPb+R
Restricted piebald is a restriction gene, which leaves large de-pigmented areas on the coat.
Unlike
regular piebald
, however, restricted piebald will always be much more minimal.
Marked should not show over the white parts on restricted piebald, same as regular piebald.
On the left is a
regular piebald.
On the right is a
restricted piebald.
---
Rough Minimum / Maximum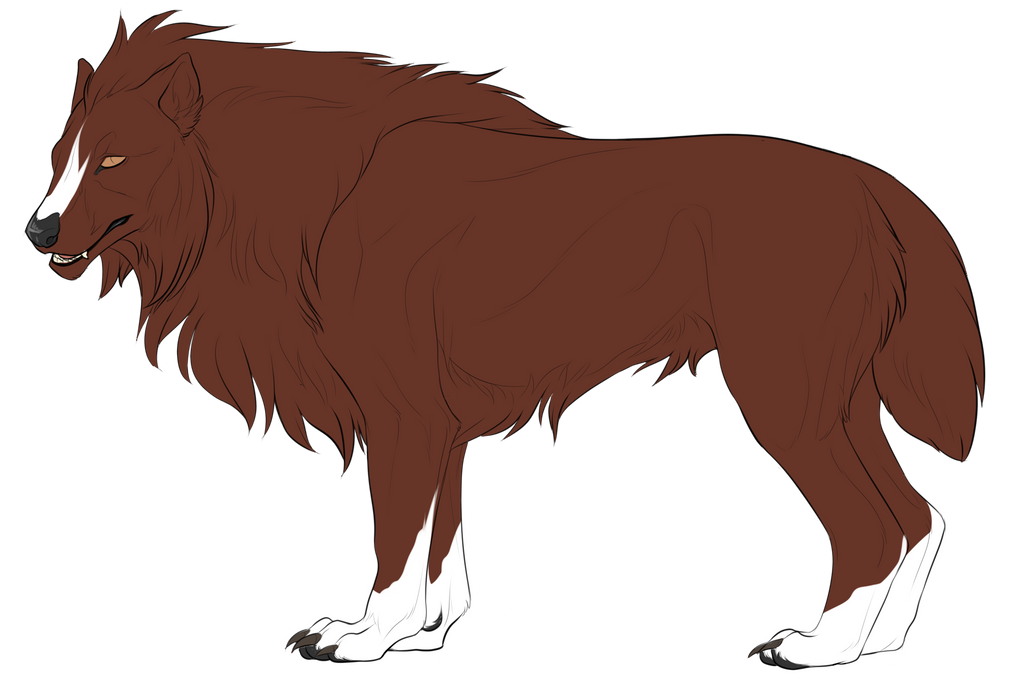 At the very
minimum
- as shown approximately on the left - restricted piebald
must be distinguishable from regular minimum white markings, and must be
at least somewhat irregular, instead of having a completely straight edge.
As mentioned below, the Tokota should never be more than 50% white.
On the right is a rough
maximum
, meaning that these examples are
just a general guide for the general amount of white markings.
---
Pattern
Restricted piebald follows all the same rules of regular piebald,
with the exception being that less than 50% of the Tokota will be white,
rather than the opposite, as with regular piebald.
For instance, you must, as usual, avoid the following: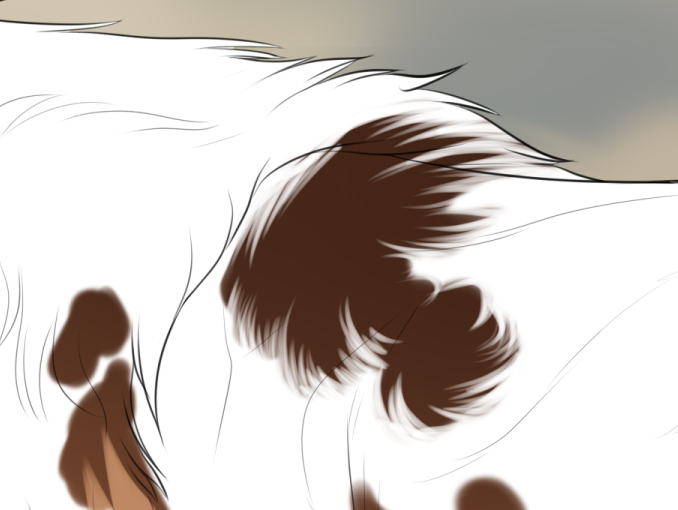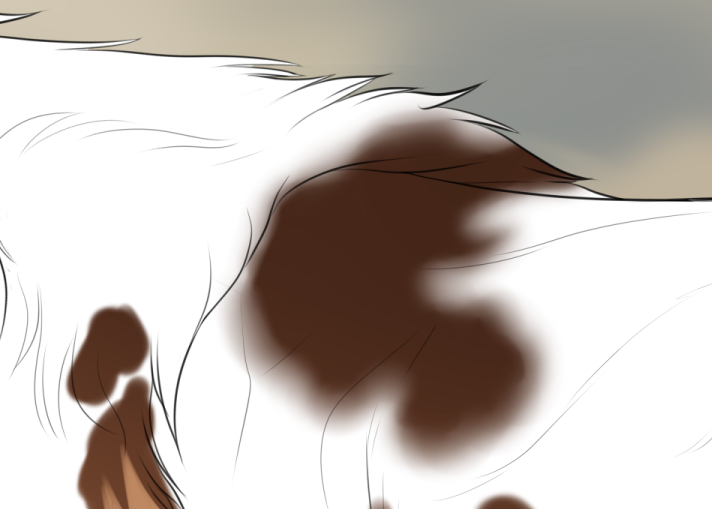 LEFT: Too wispy; piebald edges should not have such long bits of fur straying off the white.
RIGHT: Overly-blurred edges; the edge of piebald needs to be more defined.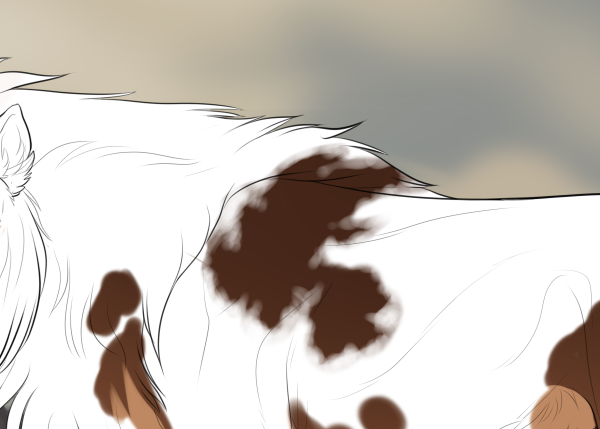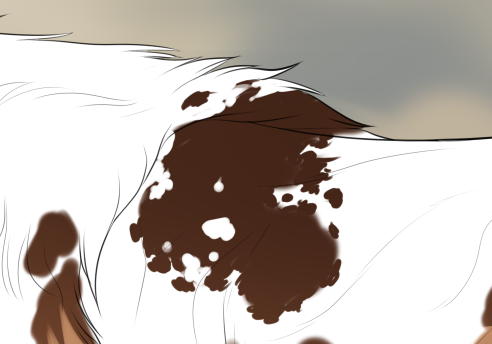 LEFT: Too feathery; a mix between wispy and blurry -- piebald edges need to be defined.
RIGHT: Too spotty; the edges should not be overly-complex or have so many tiny spots.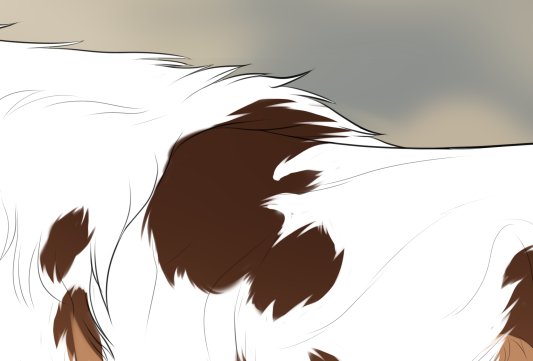 Perfect!
As for the positioning of piebald markings, all of the following would be correct examples:
white markings can cover any area on the body and will take a kind of "overo" shape.
---
Correct Restricted piebald: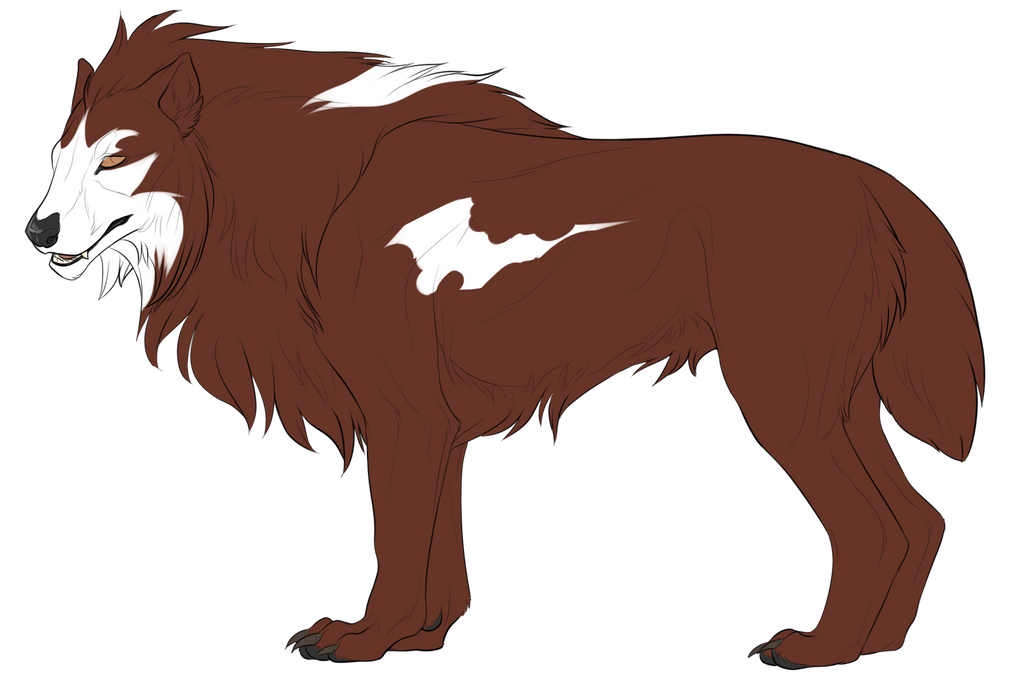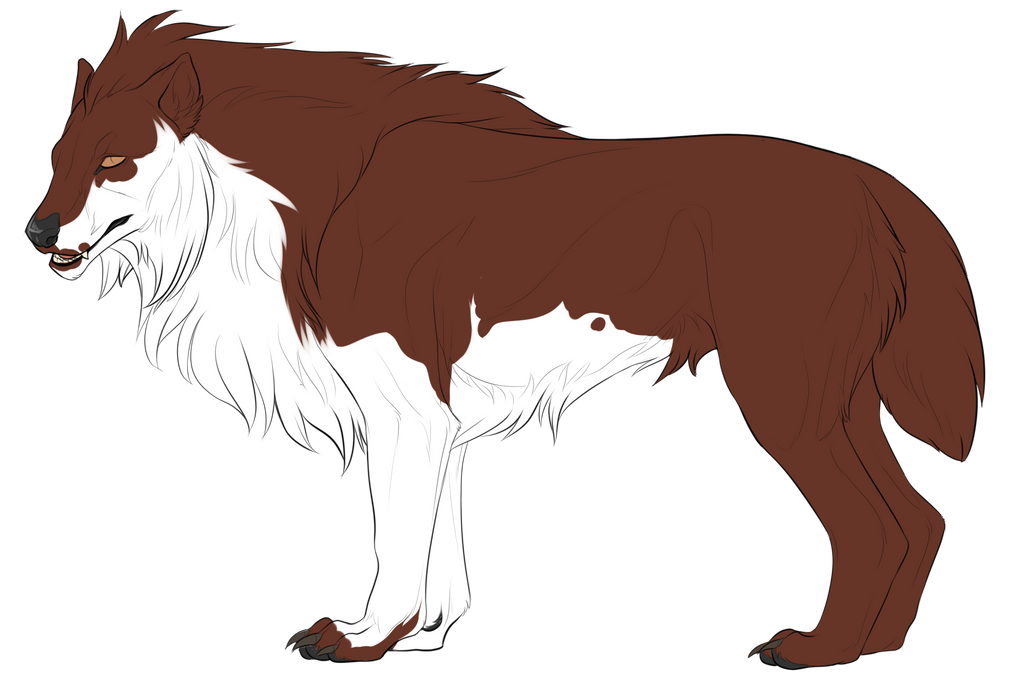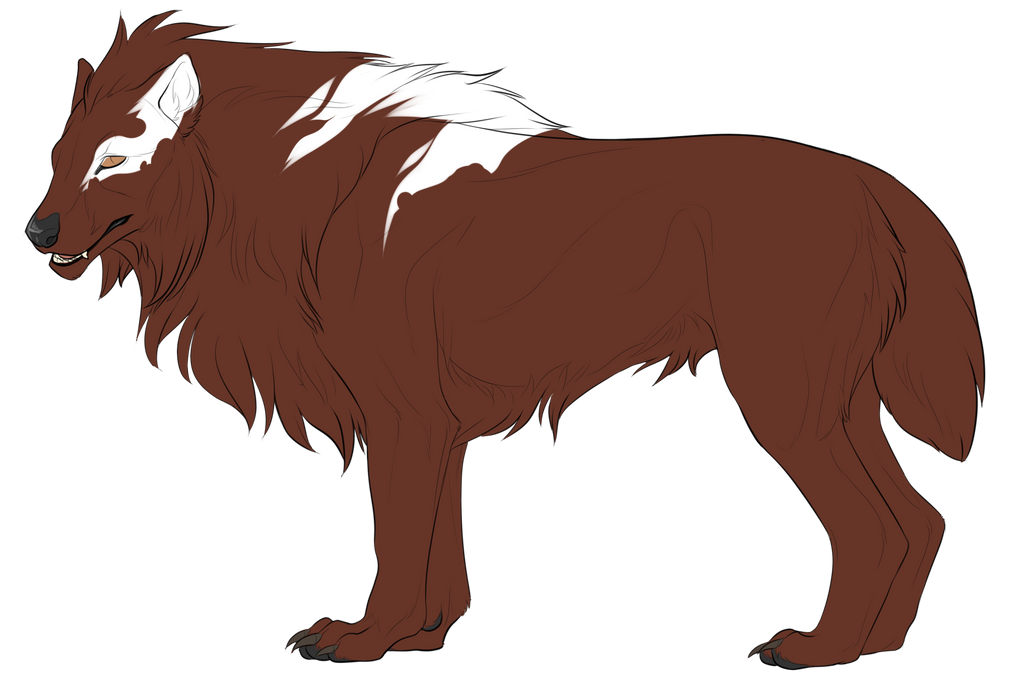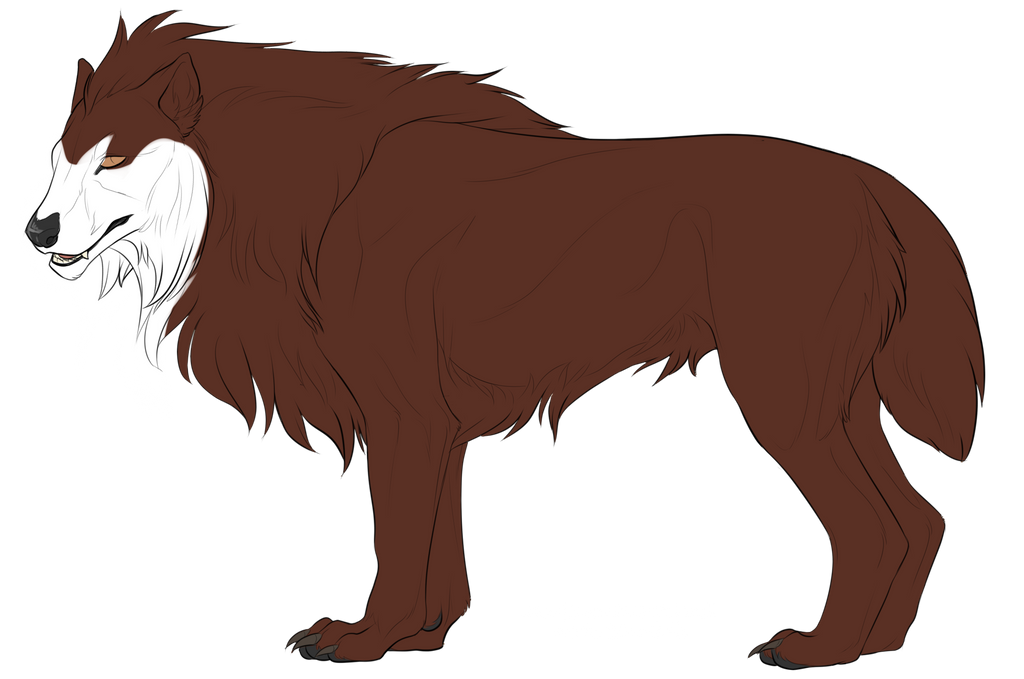 Incorrect Restricted piebald: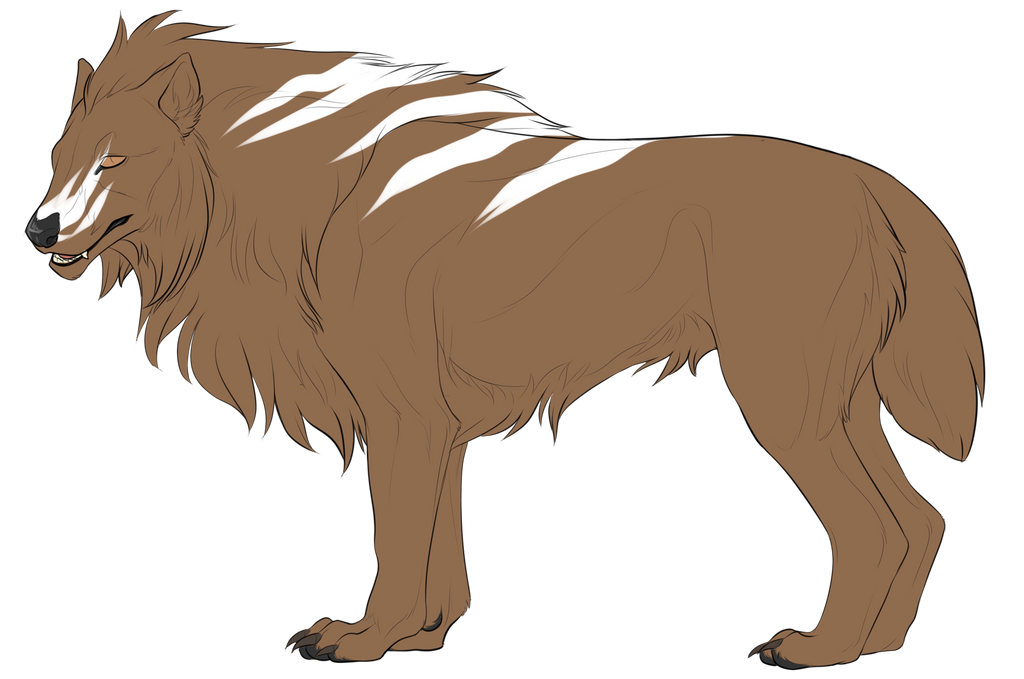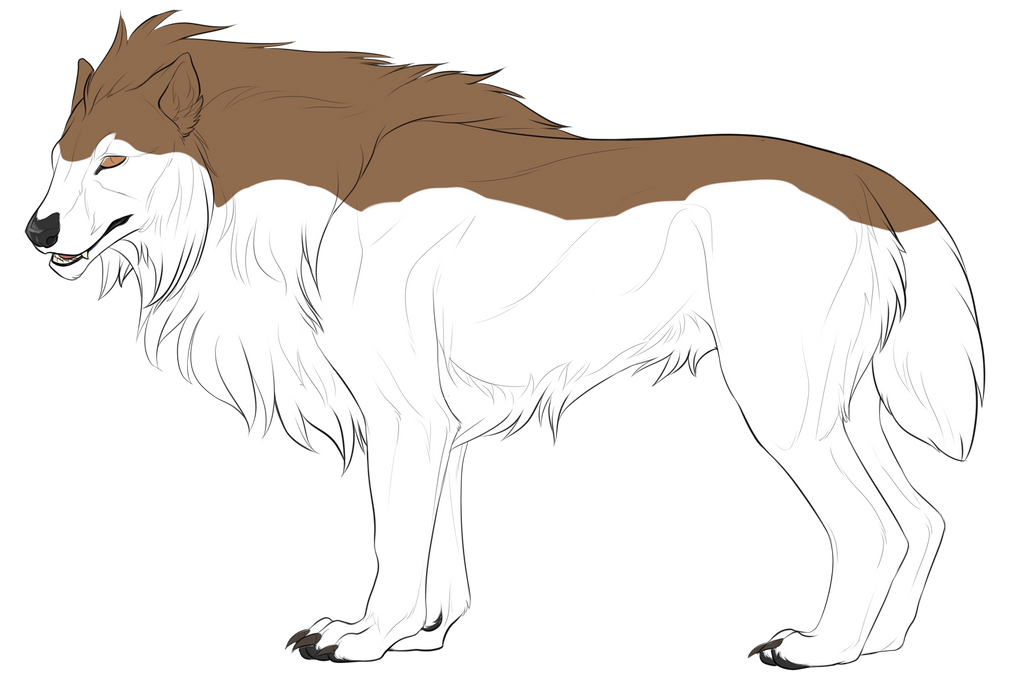 LEFT: White markings are stripe-like and unnatural.
RIGHT: The coverage of white is much too high. This Tokota is more than 50% white.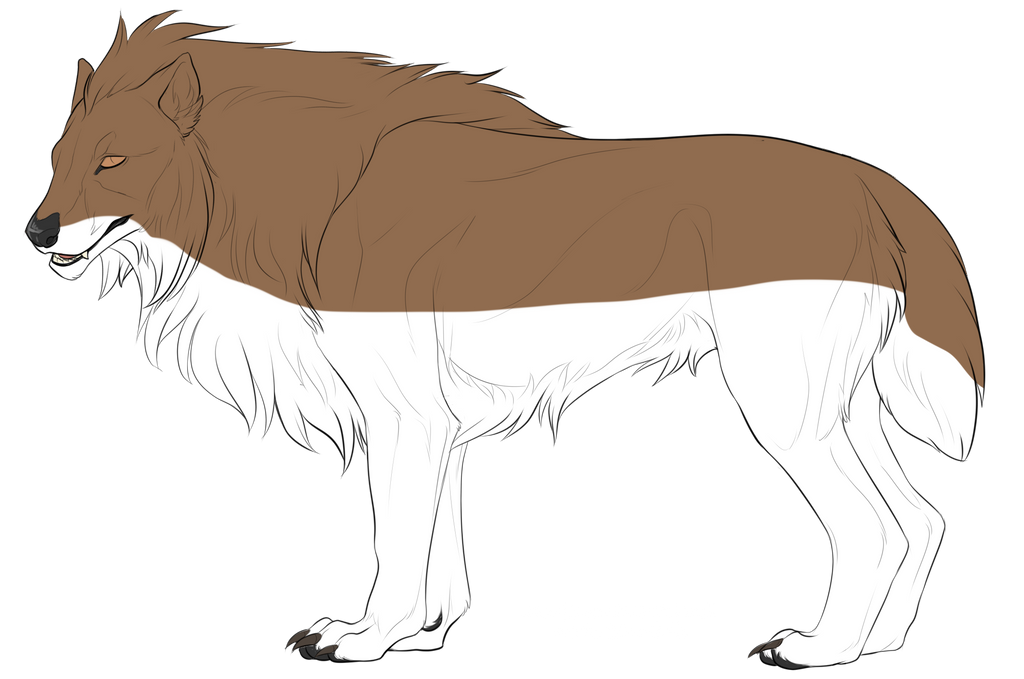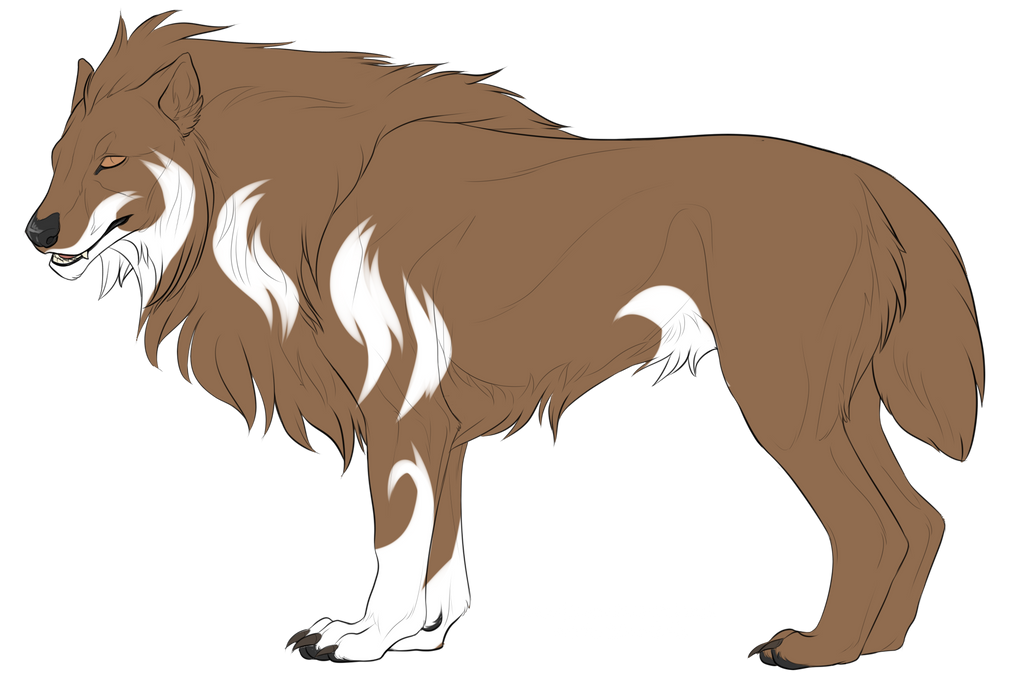 LEFT: While this is technically an acceptable amount of white,
the piebald is basically a line across the body - much too straight and not irregular enough.
RIGHT: The piebald is much too swirly and unrealistic.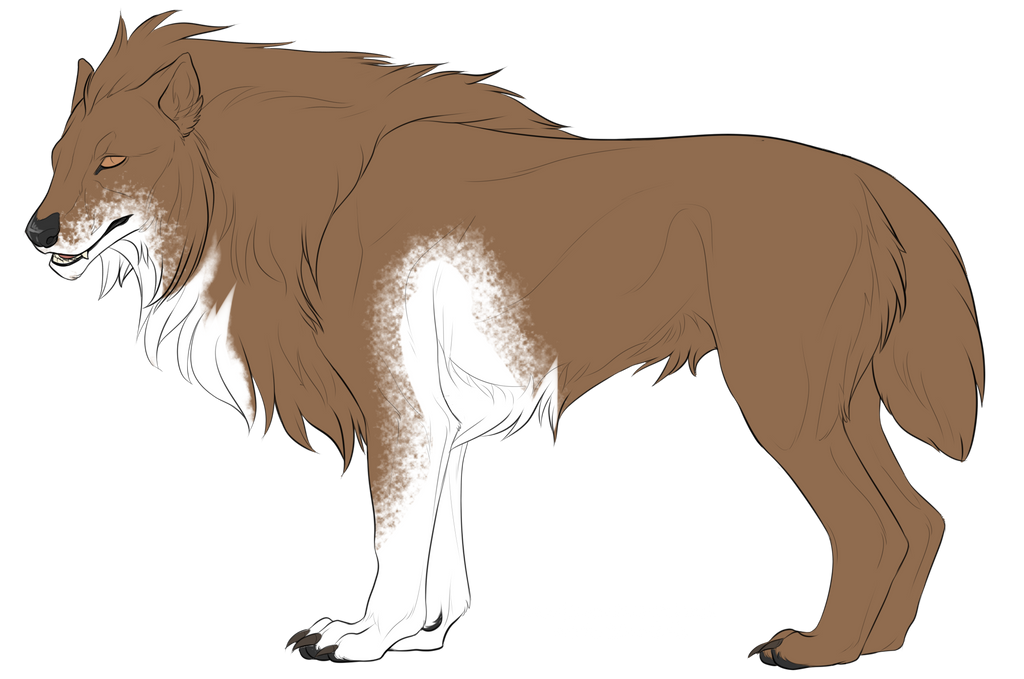 Likely meant to resemble Sabino - your Piebald should not
be textured or
too
irregular around the edges.
Remember, your Tokota will be rejected for having too much of an unrealistic pattern.
There are many incorrect ways to do this, so your best bet is to follow
the guides and look at horse examples of splash and overo!
---
Isolated white spots
Isolated white spots must be subtle.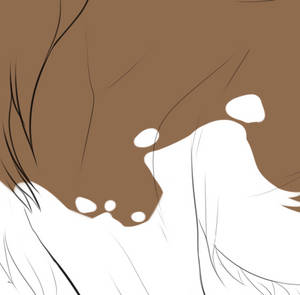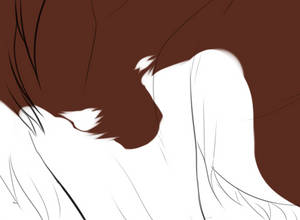 Left: incorrect || Right: Correct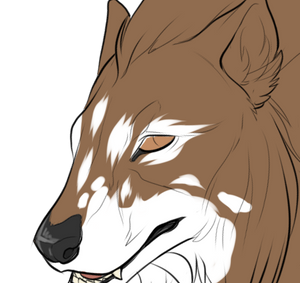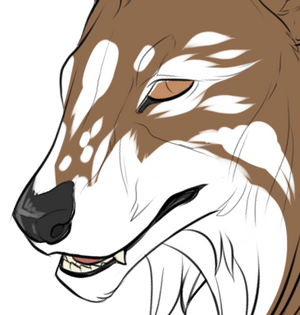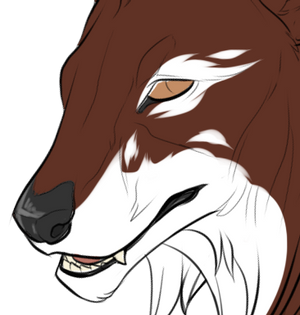 Left + Middle: Incorrect || Right: Correct
---
What it should look like:
Obviously, your restricted piebald should not look like a regular piebald Tokota.
A good method is to look at horses for realistic examples; this is supposed to
mimic splash and certain other white patterns in horses.
What it shouldn't look like:
---
Good Examples of Restricted Piebald Tokotas: