Journal Entry:
Sun Aug 9, 2015, 2:25 AM
Markings and guides belong to

Tokotas
Flecking
(nFl/FlFl)
Flecking is similar to ticking in dogs, and creates small to medium-sized spots of darker color on the coat.
Flecking shows over all markings
other than
dun, shadowmarks, vitiligo and barring.
It may optionally show fully or faintly over piebald (+ piebald's extensions).
On seal tokotas, flecking shows above the white base but below the grease spots.
Like bearmarks and starmarks, flecking will always travel in one direction where the fur is longer.
On the legs and face where the fur is shorter, flecking can instead resemble freckles.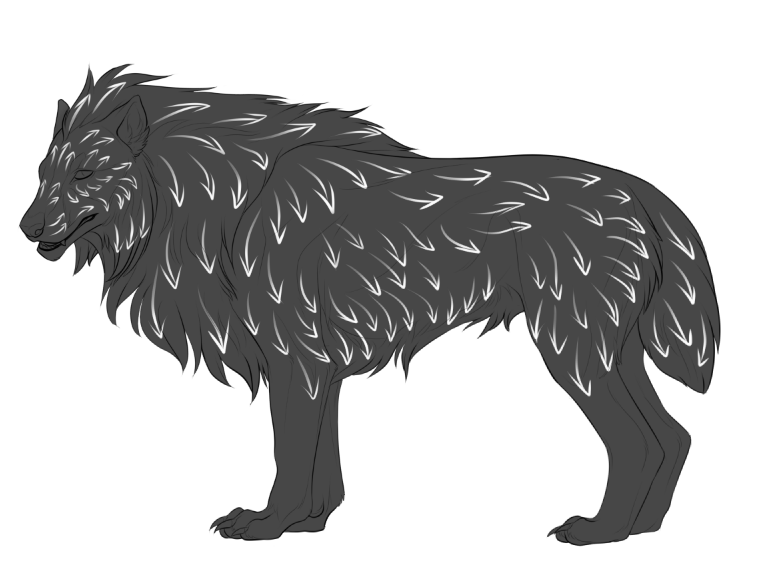 Note: Flecking should never create swirls or unnatural patterns!
---
Range
Flecking can appear anywhere on the Tokota.
Left: flecking in longer fur zones || Right: flecking "freckles" on legs and face
Based on your own preferences, you can choose to display flecking in either style, or both at the same time.
---
Minimum / Maximum
Approximate minimum (left) and maximum (right) for flecking:
Minimum
At minimum, several flecks must be present in the design.
They can be scattered throughout the design or concentrated in one area.
Maximum
At maximum, flecking can cover most of the body.
It should not be so condensed overall that it creates a texture or blanket of color, but it can have condensed or clustered areas (see below).
---
Density
Flecking may be more condensed and clustered in the dark blue range.
In the light blue range it should be much more sparse (unless on the feet, which may have freckling).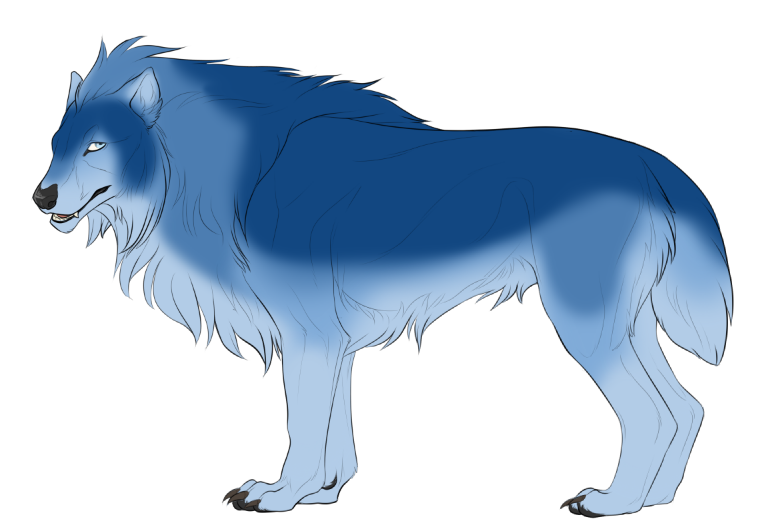 Example of clustered or condensed flecking: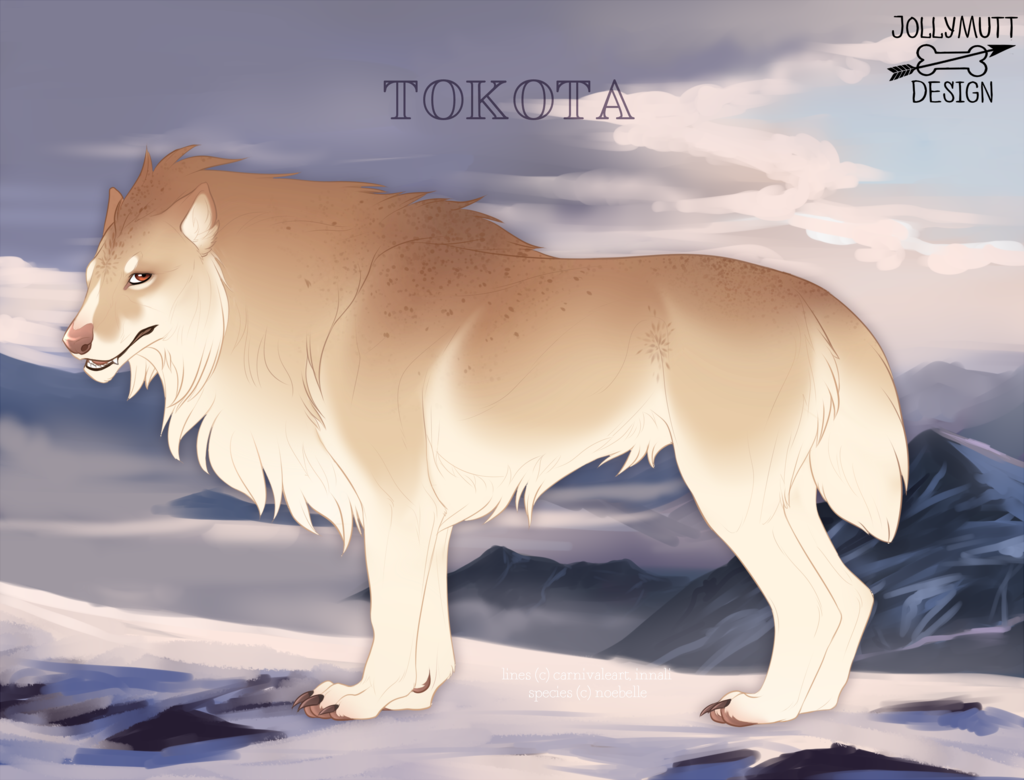 ---
Color
Flecking must always be darker than whatever it is overlapping and can
range anywhere from a few shades darker than the base coat/marking to pure black.
Flecking should never be grey unless the greying modifier is present.

Flecks must be dark enough to be easily visible, but may have subtle gradients and shifts in color.
They may also fade out into the base coat.


---
Size and Shape
An example of varying flecking sizes:
Approximate size of flecking above. Some flecks may be smaller or slightly larger (see below for larger spotting).
Flecks are never perfectly round unless concentrated on the face or legs. They should follow the flow of the fur.
---
Spotting
Flecking may create scattered spotting across the tokota, a collection of larger flecks.
These should be distributed across the body, and follow the same density rules as stated above.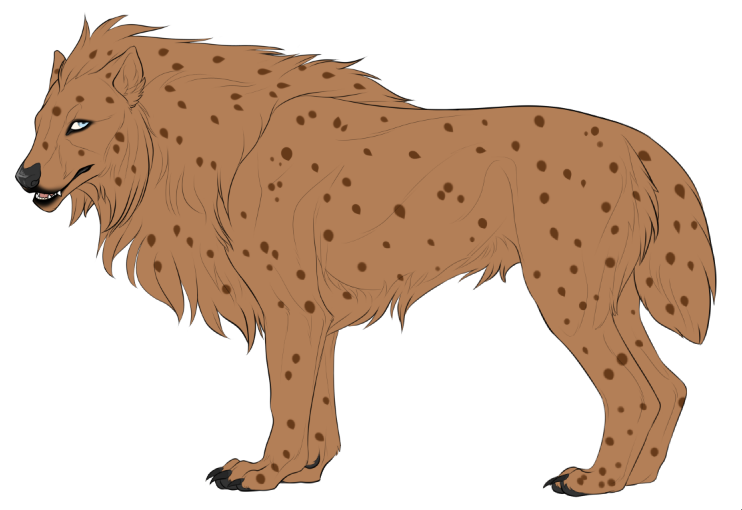 The above examples are the absolute maximum size for flecking spots!
Flecking spots should never be perfectly round or very large: here is an example of what to avoid: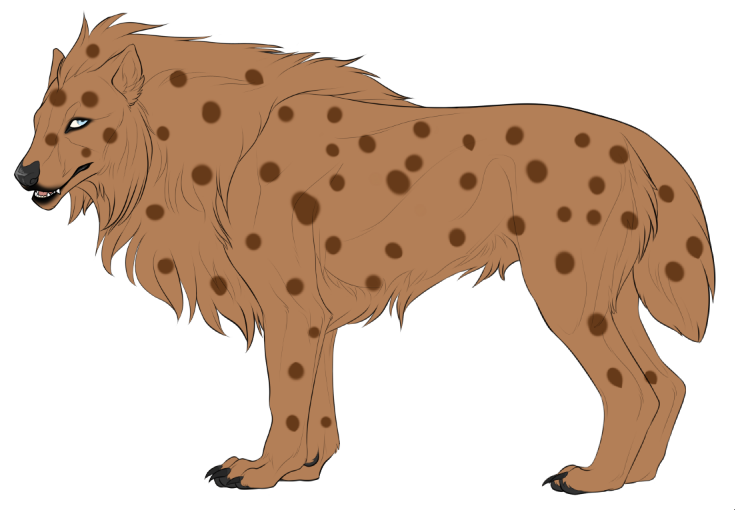 ---
Design Notes
- Flecking is
not
affected by the reversal mutation.
- Flecking can appear on albino tokotas in very subtle, light gray tones.
- Flecking appears over seal but below the grease spots.
- Flecking may optionally show either fully or faintly over piebald, and all of piebald's extensions.
- Flecking may go
over or under
roan.
- Avoid making your spots too large or too long!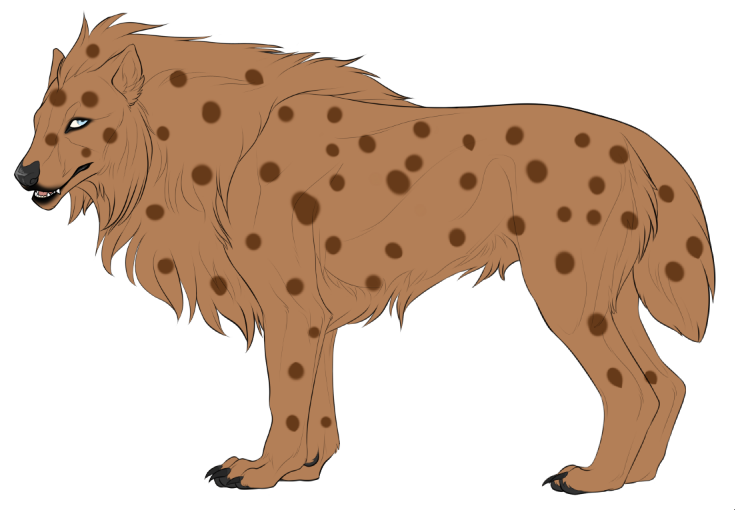 Left: the flecks are too long and narrow, and almost resemble small rainmarks.
Right: the spots are too large and much too dalmation like!


---