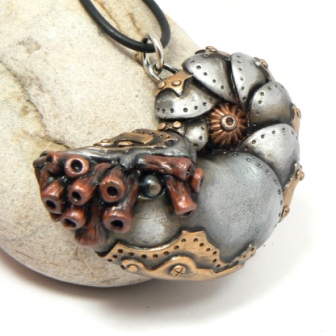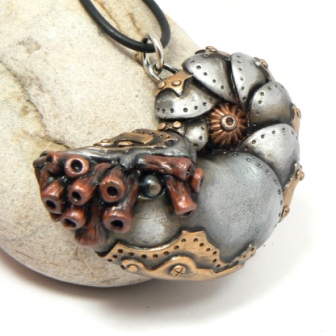 Watch
A nautilus made to resemble a bio mechanical ship with 'moving' sections of the shell and a faux metal cap covering the little guys tentacles. Made from polymer clay.
listed in my shop-
[link]

Reply

Very cool. I do like the armoring effect.
Reply

really awesome

love it!
Reply

Amazing! It is beautiful, stunning, creepy and a bit gross with a fantastic mix of mechanical detail! Love It!
Reply

lol SO many wonderful things all rolled into one, awesome

Thankyou!
Reply

Reply

Holy child, that's amazing!!

Reply