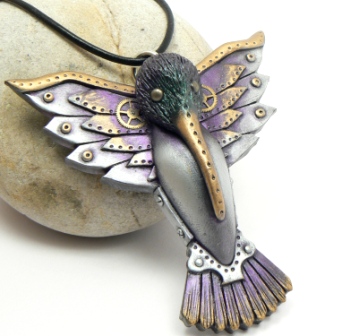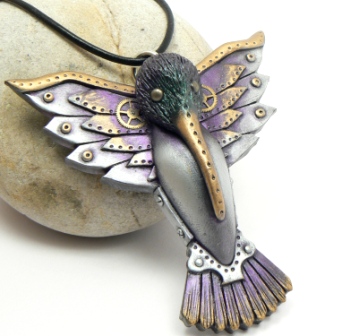 Watch
I really do my purple hummingbird pendants, they should exist in real life

Polymer clay
on my website-
[link]

Absolutely gorgeous work!
Reply

Reply

(((hugs))) Thanks girl

this is the drama free zone, huh?
Reply

Actually, I will be removing all forms of internet and media entertainment from my life for at least a week, so I won't be on dA starting Monday either. It's a mix of things. Trying to prioritize, and detach myself from the internet so I can attach myself to other important things. I will still be checking my email daily for orders and such but I just want to spend the entire week not looking at my computer, not marketing or promoting or dealing with anyone else's negative stuff. I may even make it longer than a week to catch up on some project ideas too. Between the marketing/promoting, socializing, house, and cooking and the baby and orders, I haven't had any time to make the things I want to make, which is resulting in a bit of burnout. So anyway, sorry for cluttering your comment feed! lol, but I love having a poly-clay friend who understands so I bet you know what I mean...
Reply

I know exactly how you feel, believe me! I can't make the stuff people are waiting on because I'm burnt out on them, and end up making nothing, so am forcing myself to make things I want to make right now instead, to bring back my mojo

I went awol from most of the internet for awhile, sometimes you just have to get things done. Good luck!
Reply