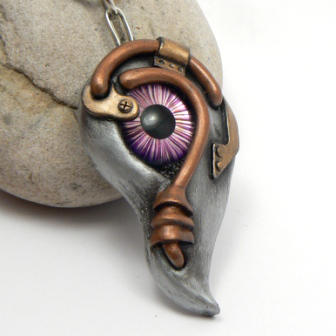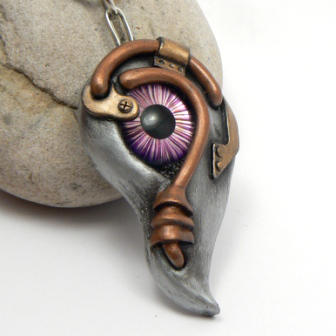 Watch
My original intent was not what I hope most of you can see in this, but when I did see it coming out, I did try to help it come out more. I think it turned into quite an interesting piece.
A bio mechanical,cyborg, cyberpunk eye handcrafted from polymer clay with one of my handmade glass eye cabochons. Highlighted in metallics.
more pics on my website
[link]

Reply

Very nicely done!

Reply

It turned out really well .
Reply

Yes! This is beautiful and spooky. I love the patina and the cabochon especially, and the result is very fun!
Reply

its a bird's head

love it!
Reply