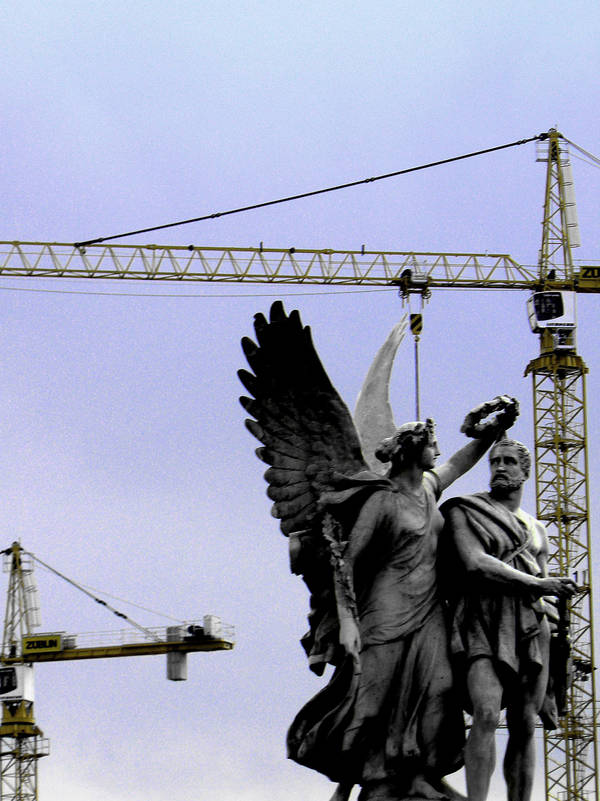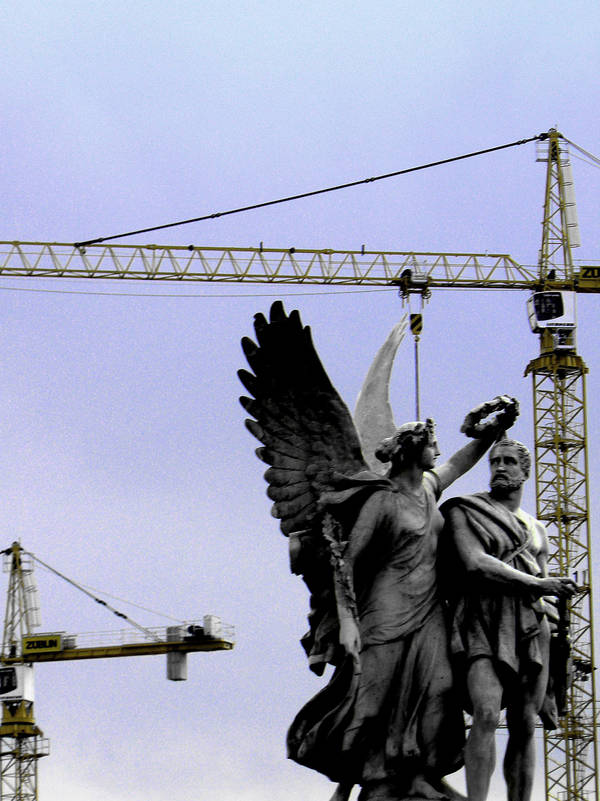 Watch
Photos from Berlin, year 2007, together with Zythaar.

berlin - city of contrasts. very good shot. and very 'true'.
Reply

Zdjecie super

Bardzo ciekawa kompozycja no i kontrast nowoczesnosci z przeszloscia, postepu z religia/mitami

Co do strony technicznej troche pomarudze, cos nie tak z jakoscia zdjecia (jaki masz aparat ?).
Kolor nieba tez nie jest wedlug mnie za ciekawy, lepiej by to wygladalo gdyby postacie i dzwigi bardziej kontrastowaly kolorystycznie z niebem.
Wtedy byloby wyrazisciej...zastanawiam sie jak ta fotka wyglada w czarno bialym

Reply

cool juxtapos. Did you try to get the wire coming down at just the right spot or was it chance? Either way...
Reply

I tried several shots, but on this one you get the impression like the angel is a fake, because he flows thanks to the machine stuff, so... yeah, I tried to get this result
Reply

The opposition its very cool. Nice pic!
Reply

It's a good one. With the opposition modernism/ tradition.
Reply

Nawet nie wiesz jaka radość mnie ogarnia, że na reszcie zdjęcia, które masz ujrzały światło dzienne! Piknie! Czyżbym dostrzegał manipulację kolorami?
Reply