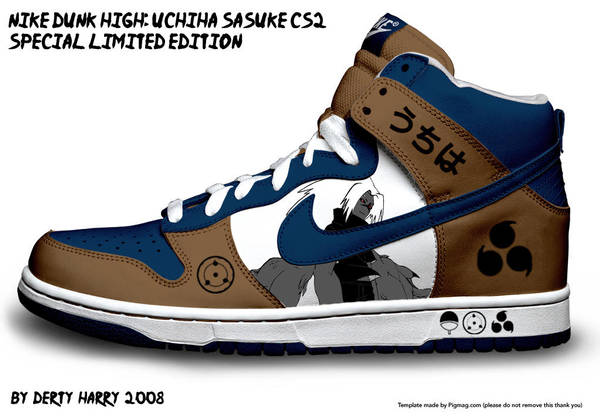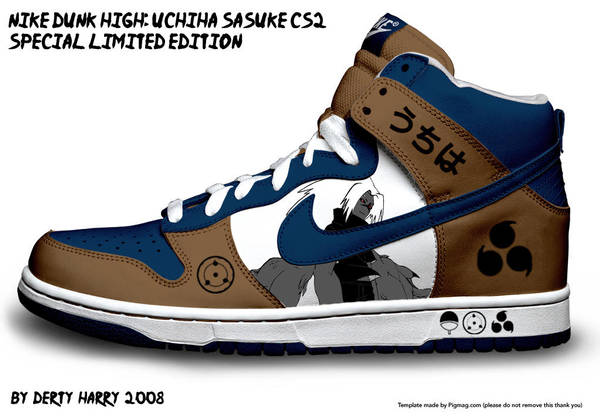 Here are Dunks High with Uchiha Sasuke CS2 Colouring. Man, these colors are shit, but I can't do anything about them, because those are the colours of body and clothes of cs2 sasuke :/. Anyway, I hope you like them.
Original CS2 Sasuke lineart by

Please, visit his page to see how great artist he is

Enjoy!
YOU CANNOT BUY THEM ANYWHERE AND I AM NOT DOING THEM EITHER SO DO NOT EVEN BOTHER ASKING!!!