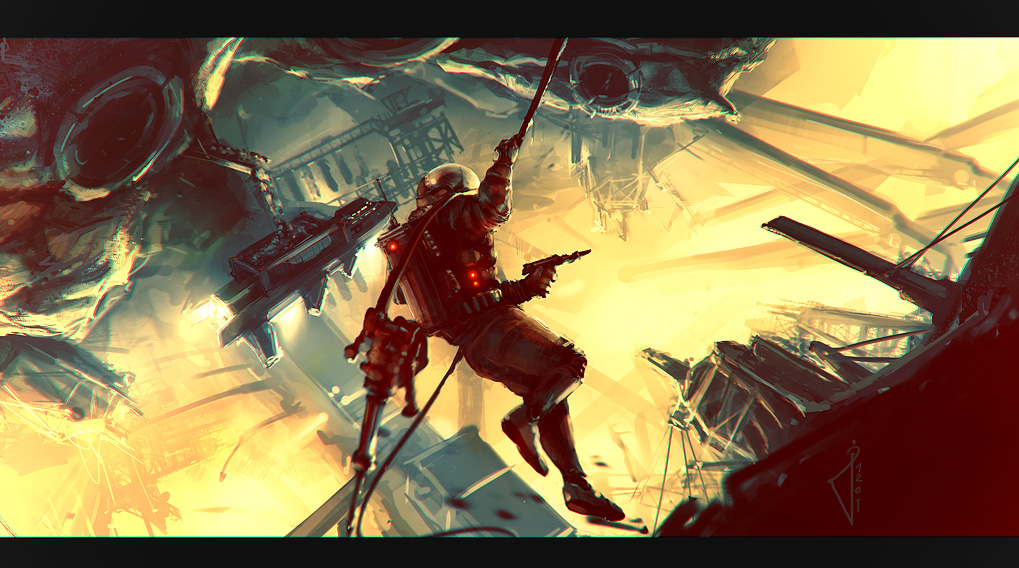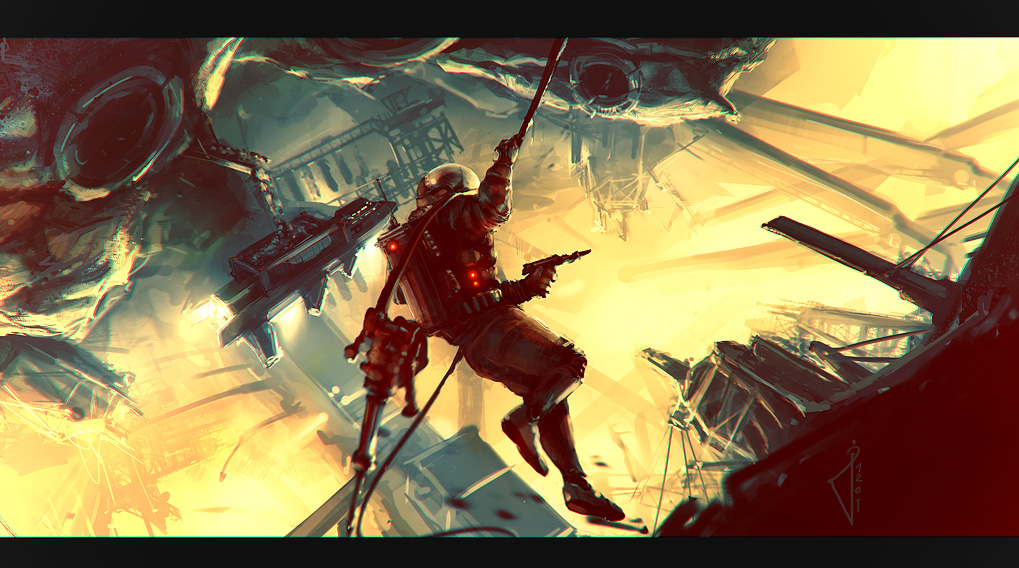 Watch
some more retro :> continued on the leap piece. i'm enjoying my first free days since ages (at least that's how it feels). just bumming arround and paint

does anyone still remember the pc game 'descent'?
[link]
one of the first games i've ever had- i loved it! more than a decade later i rediscovered it and actually understood the story... my english wasn't that good when i was 12 lol
anyhow, the post-terran-mining coorporation PTMC runs mines across the solar system. someday, later refered to "the PTMC-Incident", the mining robots are assimilated by an alien virus, going beserk. they kill the miners or take them hostage, and taking over the control. (the player is then sent into the mines, to kill the robots, rescue hostages and destroy every mine in the solar system.)
so he is one of the miners, right after the PTMC-incident on mars. he's lucky and isn't caught by the robots. armed with his drill and his mininglaser, he tries to reach the cargo-ships, which haven't been taken over yet. he's gotta hurry, they'll be leaving soon!
// Featured in IFX issue 56