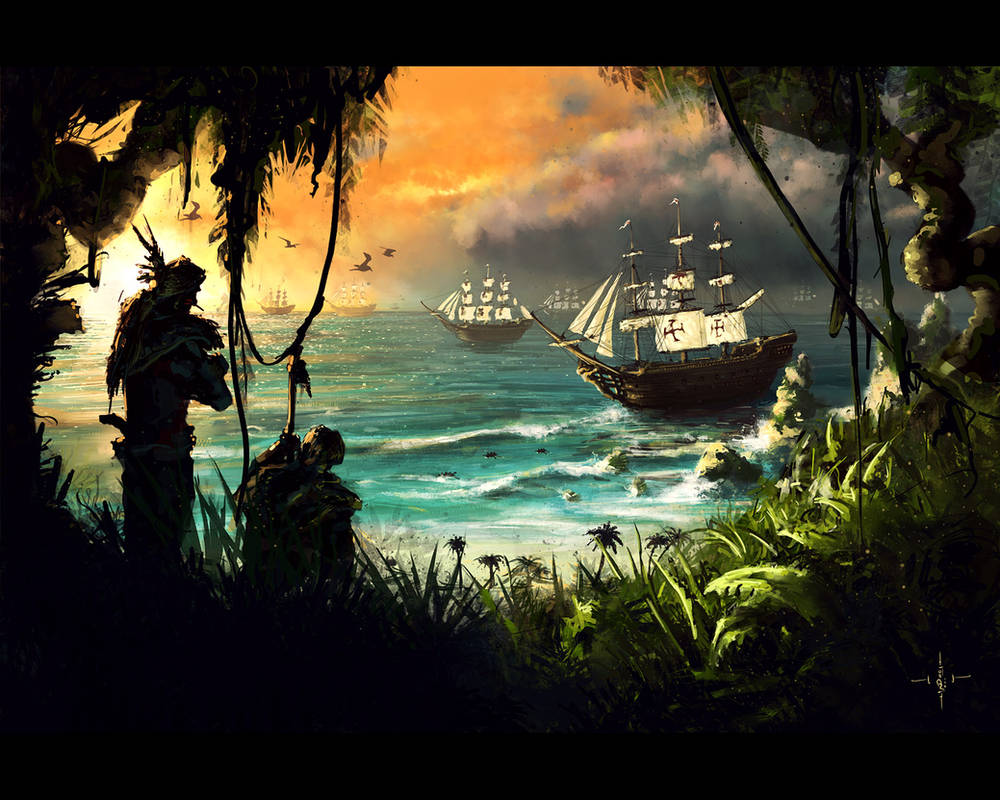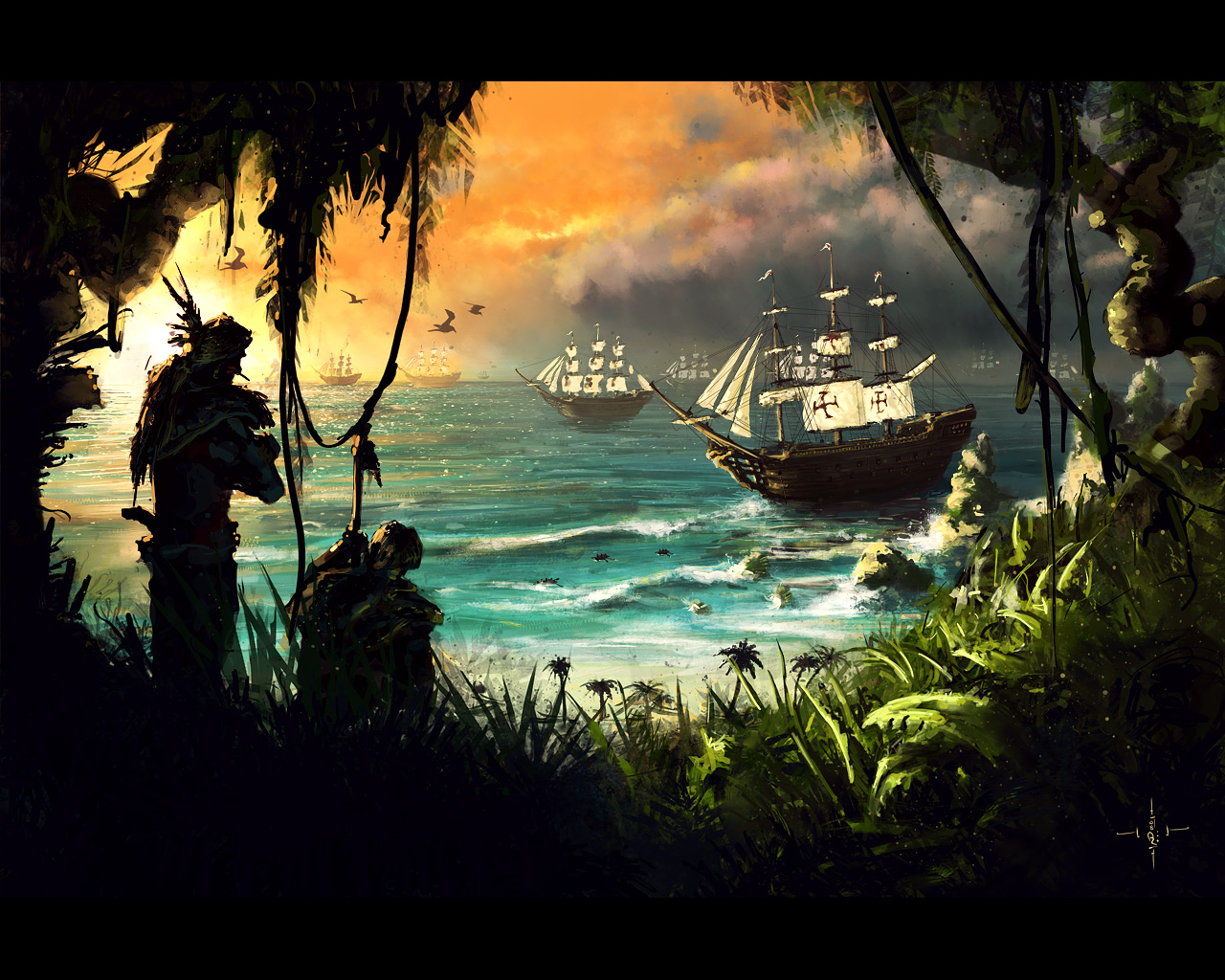 Watch
fullview or die!!!
ok this is it. i could work on this forever, but i have to move out this weekend, so i have no more time. and this is probably the last post from my old home. i don't know when we will have inet again, but i guess i'll be off for a few weeks -.-
my enry for the monthly challenge on cgpad.org; theme was 'danger in paradise'. everyone who submits a finished piece will recieve a 2d-artist magazine issue; the winner will get a 6months subscription of 2d-artist.

"on his second journey 1493, kolumbus returned with 17 ships and crew of 1500 men to 'the new world'. with the construction of the first camp on the 'hispaniola island', todays haiti and and dominican republic, the genocide on the indian people began."
(german wikipedia:
[link]
)
all painted in ps, no photos or tracing.
i used a few referenced though:
[link]
mainly for the rigging on the ship
and some of agnidevi's stuff for the waves

i know it's very kitschy, but there's much picture language in it, to provide a certain mood without showing a real threat.
the sun is going down, just like their civilisation, the rain approaching with the ships, like the end of the(ir) world; however the guy is standing and facing the destiny without fear. such kind of things.
felt good doing this, because i pretty much knew from the beginning where i was heading and how the final image would look like.
that's it folks, hope you enjoy it as much i did painting it.
also a little late celebration piece of 10k pvs

// Featured in IFX issue 42