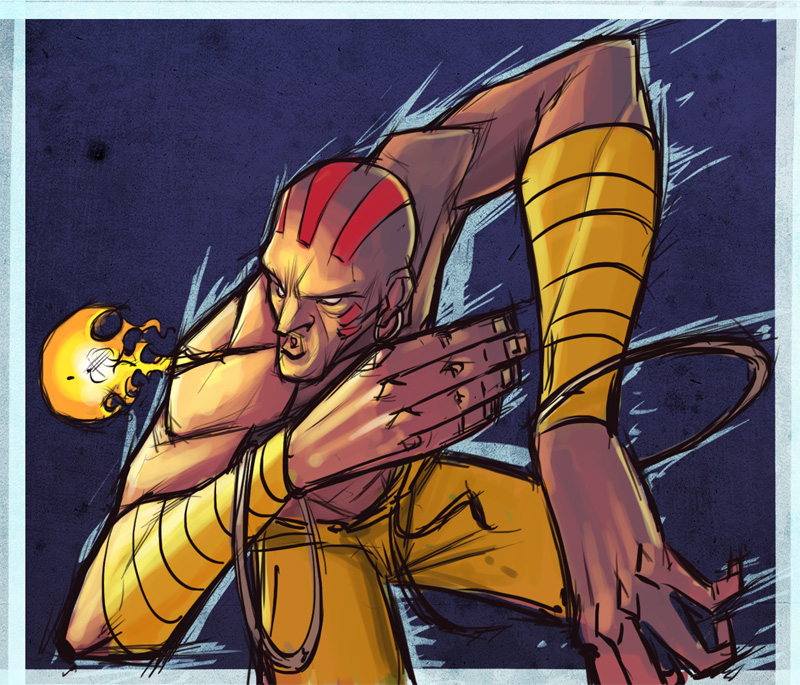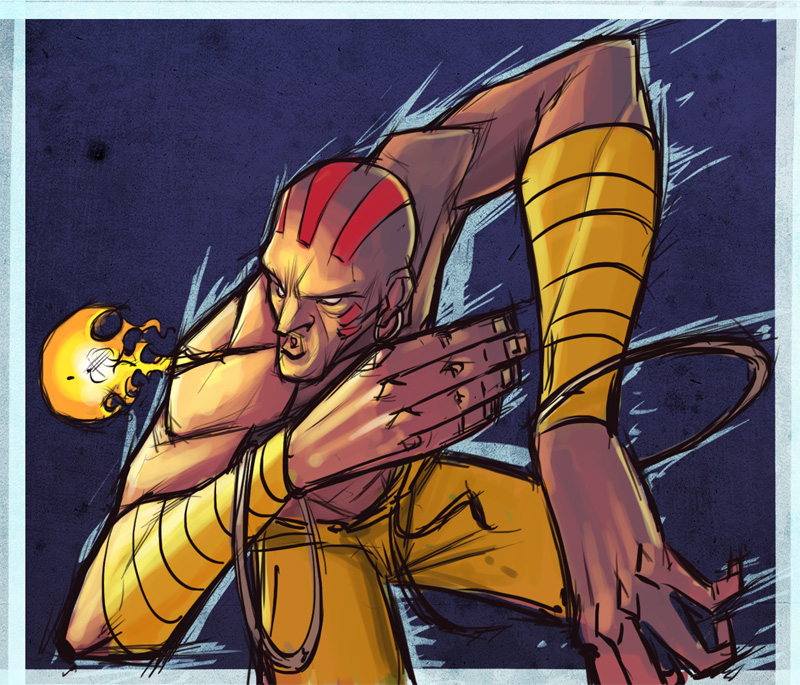 Watch
Scratch work Street Fighter Week.

Time: 1 Hr

Wacom Intous 3 and Photoshop

looking cool

Reply

Unusual pose, but then you get that with the yoga master. Cool work!

Reply

Dude, Dhalsim shoots fire out of his HANDS!

(I'm kidding, of course)
Reply

very cool yet again Sir.
I'd like to jam on something at some point with ya. A "years" later kinda collab.
Reply

For sure man! Let's get something going sometime this month?
Reply

love it!

Reply