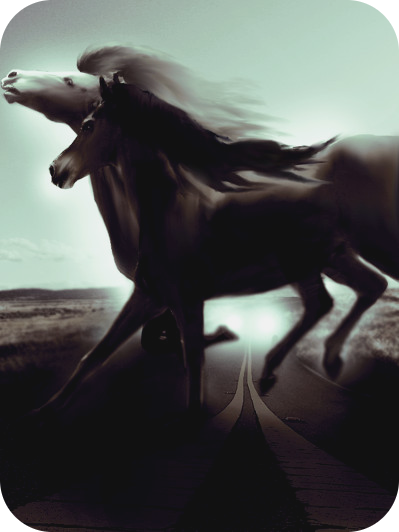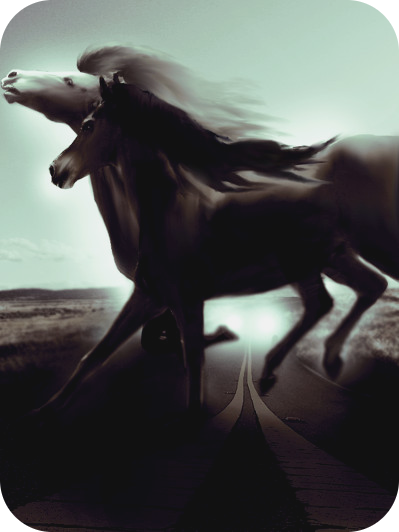 Watch

[HIGHWAY DONT CARE]

"
The Highway Dont Know Your Alive ; The Highway Dont Care If Your Coming Home
"
- - - - -


D E S C R I P T I O N


This image was by me .Only I have permission to use this image and if I find this image stolen or altered in anyway you will be reported and asked to take the image down.

So this is one of those pieces I have been working on - inspired by my excessive amount of country music I listen to : / But I like how this turned out even if I want to just asksadisdn over the manes. I got to frustrated with them and just gave up. So they are pretty half-assed. BUT this is all about our continues and constant exspansion into the wilderness around us; - a highway in the middle of once was herd lands. Our civilized lives meeting the wild ones. The bright lights obviously are the headlights of a car.
- - - - -

Horse[s] :
chunga-stock.deviantart.com/

Background :
roontoo.deviantart.com/

Road :
stockproject1.deviantart.com/

Other : Mane/Tail and everything else painted by me.