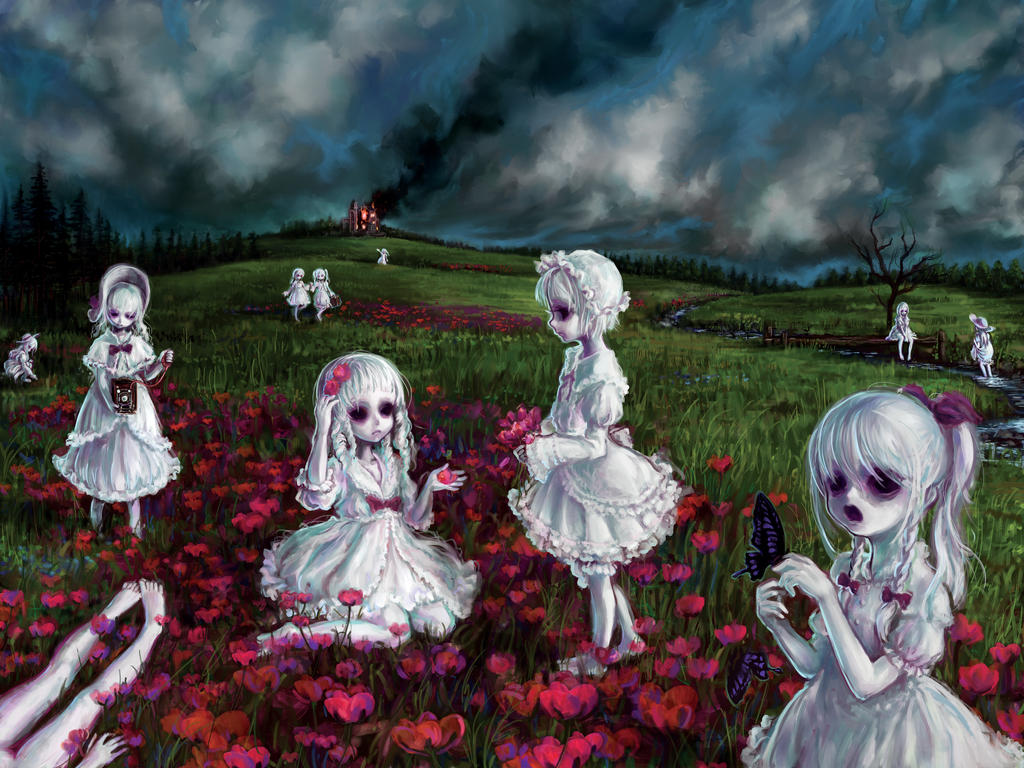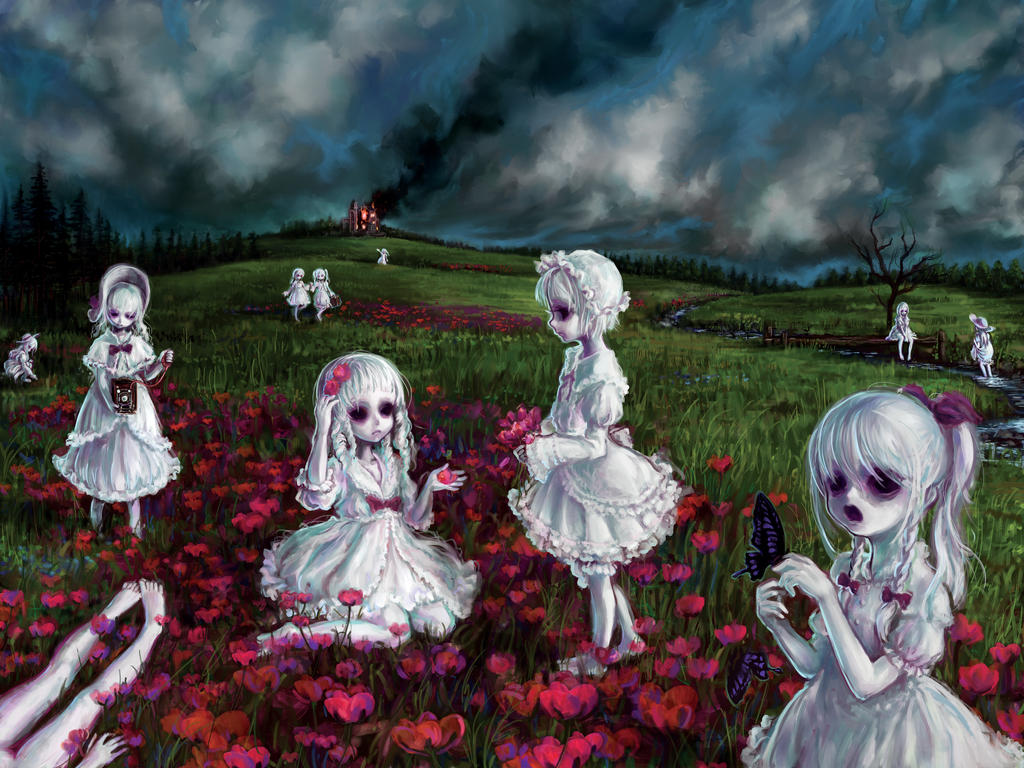 Watch
Complet version!
The picture that had been written before was drawn again for this "Design festa".
Past picture
↓
[link]
Daily Deviation
Given 2010-04-25
Holy wow! That is all I could think when I saw
Picnic at Smoky Hill -Complet
by *
DensenManiya
! This picture is so awesome! I absolutely adore the colors that were used and the overall atmosphere of this piece! My favorite part is easily how the girls are all missing their eyes. This is so cool and incredibly creepy! I love this picture! (
Suggested by BloodiRose and Featured by Damaged927
)
This piece is extremely balanced. I love the use of reds and grays to convey almost the opposite of excitement and a normal picnic day. The girls are all drawn anatomically correct and I love the way they are all different while all looking somewhat similar. The smoking building in the back is excellent and the picture itself portrays a cool and morose atmosphere. I almost want to say spirit infested when I look at this, and these girls all look like ghosts. I love the blend of colors, the purples and blues especially exemplify the ghost-spirit like appearence and give it the beauty it holds. Great work overall!
The Artist thought this was FAIR
250 out of 253 deviants thought this was fair.
When I clicked the thumbnail of this piece, I was not expecting what the full view image would bring. The colors contrast greatly with the girls pink tinted pallor. The burning building in the background makes me think that these girls are ghosts, lost in a terrible dimension, but still trying to make the best of where they are, the forest and the dark sky add to this though. What I love most about this piece, though, is how all the girls seem to know each other, playing in an apocalyptic "paradise" in their victorian dresses in a field of tulips. In my opinion. Daily Deviation well deserved!
The Artist thought this was FAIR
167 out of 171 deviants thought this was fair.