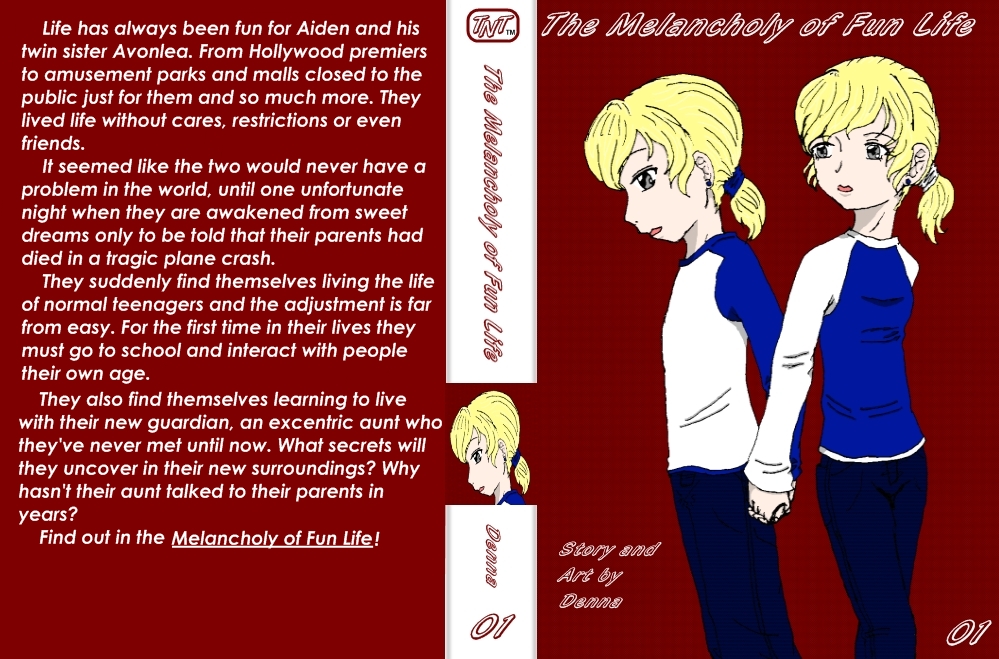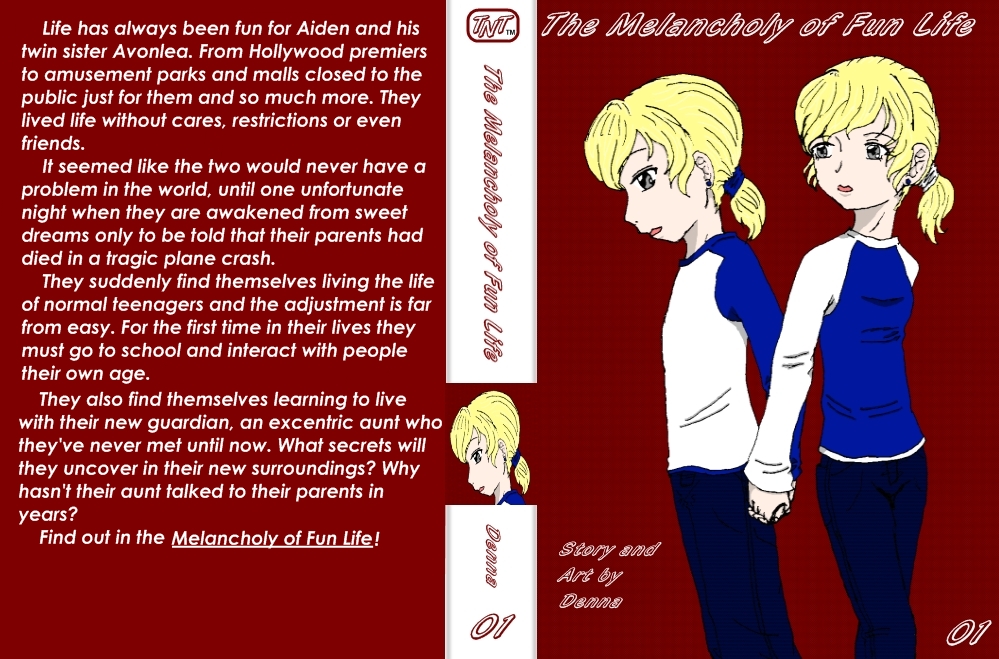 Watch
another entry for

's Autoshoujo contest.
i really fell in love with this title when i came across it. its not something i'll work on in the future but it was still fun to create the cover and synopsis. but as the contest is drawing to a close and i want to do one more entry before it ends i'm afraid i didn't word my synopsis as well as i should have...

Wow, that sounds interesting. I think there's a typo though, it should be 'eccentric' instead of 'excentric', if I'm not wrong. This if off-topic, but I LOVE YOU KUUKAI AVATAR! *ehem* Back to the subject--- I like the title too. I think the cover really suits the story! Good job! Don't worry; your synopsis is fine.
Reply

yeah. i realized the typo when it was too late. i did this for a contest. didn't win though. oh well. XD many thanks!
Reply

Awww, another really amazing manga!!~ : DD
I so love the story to this one too! <3
And awww, the characters are so adorable.
Seems just such a sad story too though, poor kids. >':
Reply

yeah i know. but thats what i got from the title.

many thanks for the fav and nice comment.

this one, however, i will not be doing. its just contest entry only. though if someone wants to do it, as long as they give me some form of credit, i wouldn't mind.
Reply

Great job! That synopsis was excellent :3
Reply

sounds like a good story; too bad you don't want to write it.

I like the plot idea, I'd read that series.
Reply

yeah, when i started coming up with it i knew it wasn't an idea i really wanted to progress with. to me it was just a contest entry.
many thanks for the fav

Reply