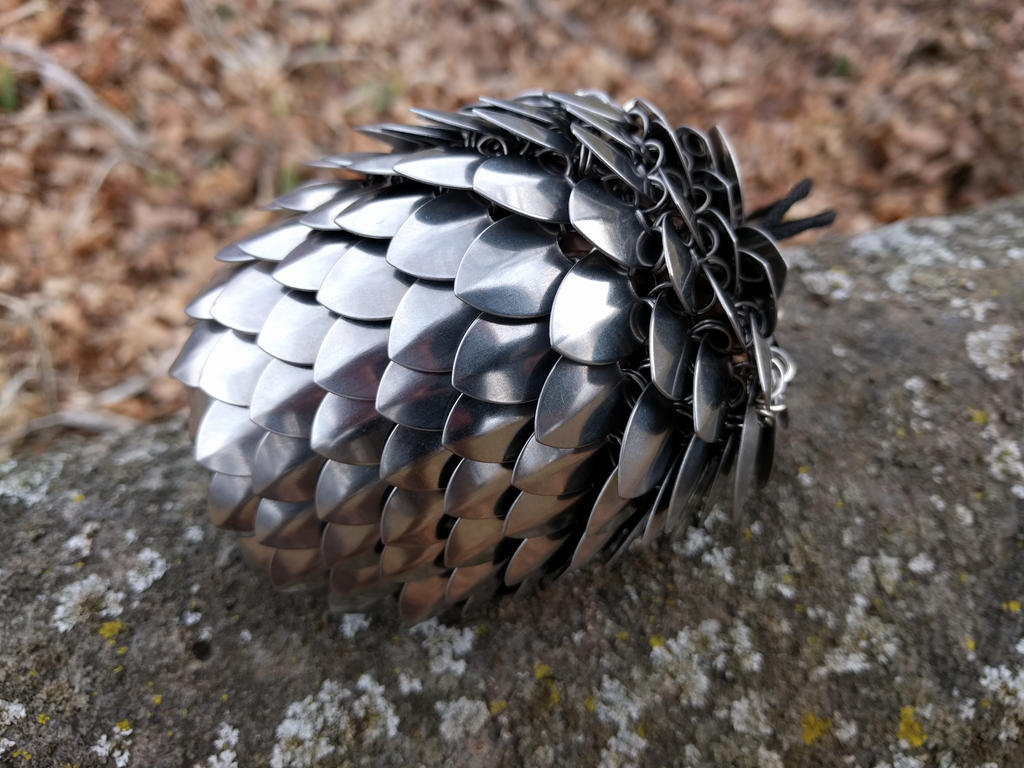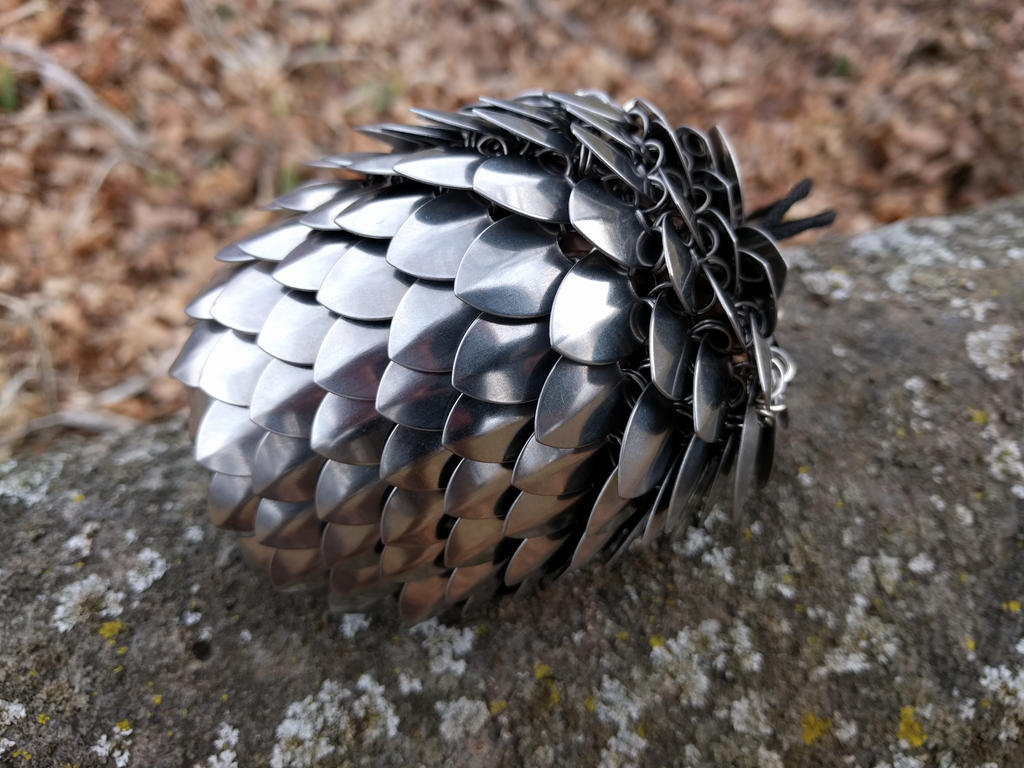 Watch
This has approximately 222 small stainless steel scales.
Since the ratio of scales to split rings is 2, there are ~444 split rings, but it's a little less as I used some stainless links.
There are ~145 18ga 3/16" stainless links. These were used to trim the top edges, as well as make the tip of the bottom after tapering the scales twice, and to help with the scale tapering.
I'm not sure how long this took as this was a learning experience with scalemail. My second pouch is taking a lot less time to start.
I kind of want to make a shirt of this now >_>
Empty picture
[here]