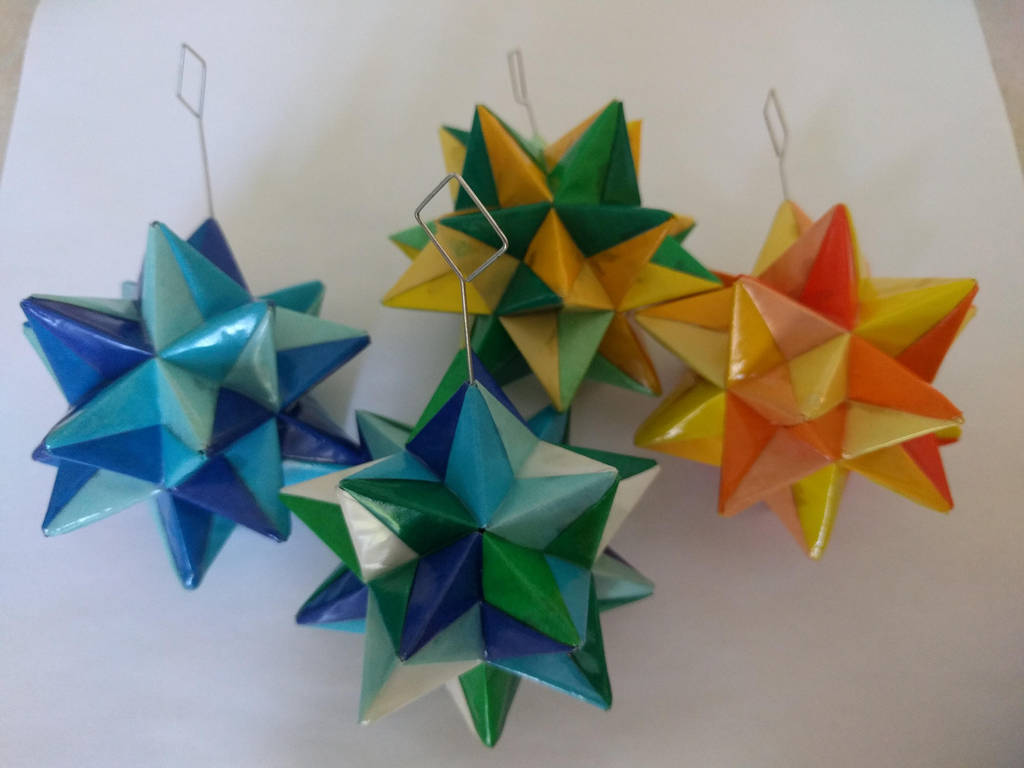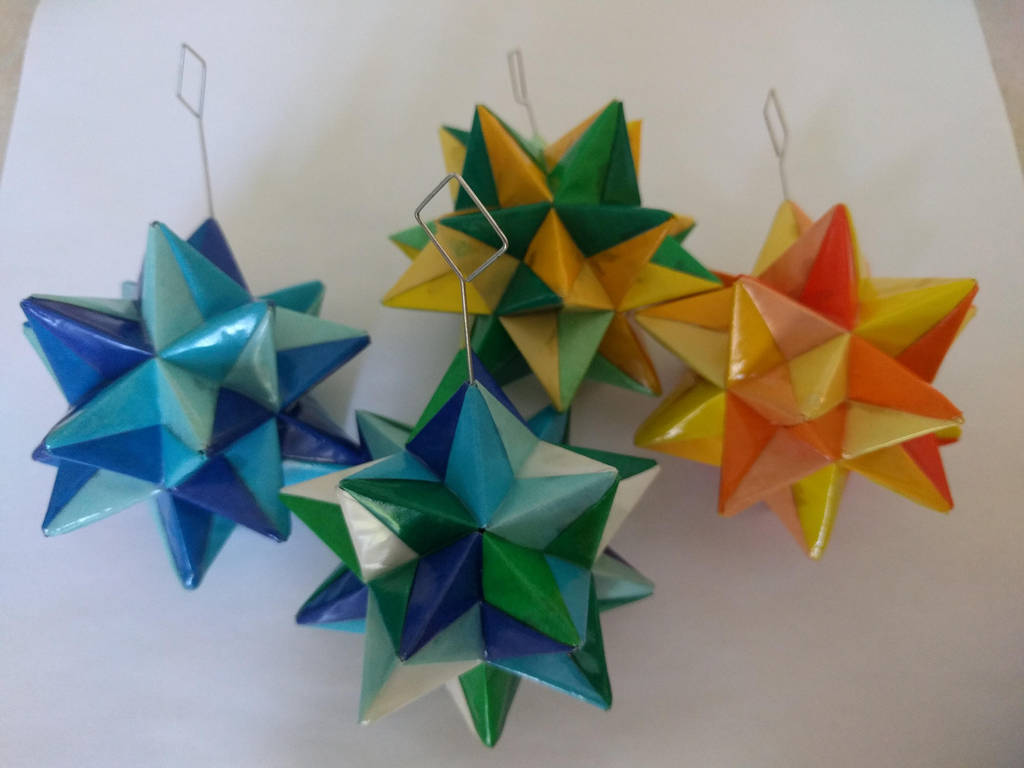 Watch
Here is a group shot of my recent origami binge.
These are all done with 5x5 cm paper, 30 pieces.
For the middle two stars, I used three colors from one 'shade', and three colors form the second 'shade'.
Five pieces of paper per color.
For the edge stars I used four colors, seven pieces each.
The two colors in the middle of the spectrum had an eighth sheet, to get to 30.
All have a piano wire hanger, and are coated in ~six coats of polycrylic.
I think they turned out quite nice.
Individual Shots:
Blue
Yellow-Orange
Yellow/Green
Blue/Green