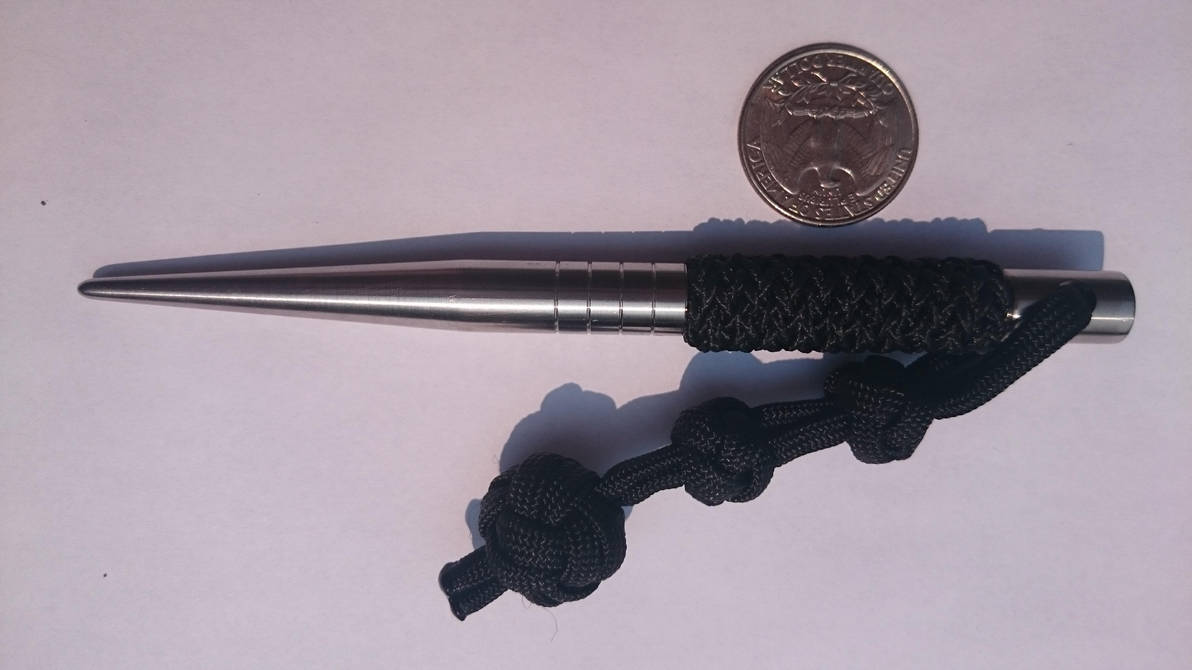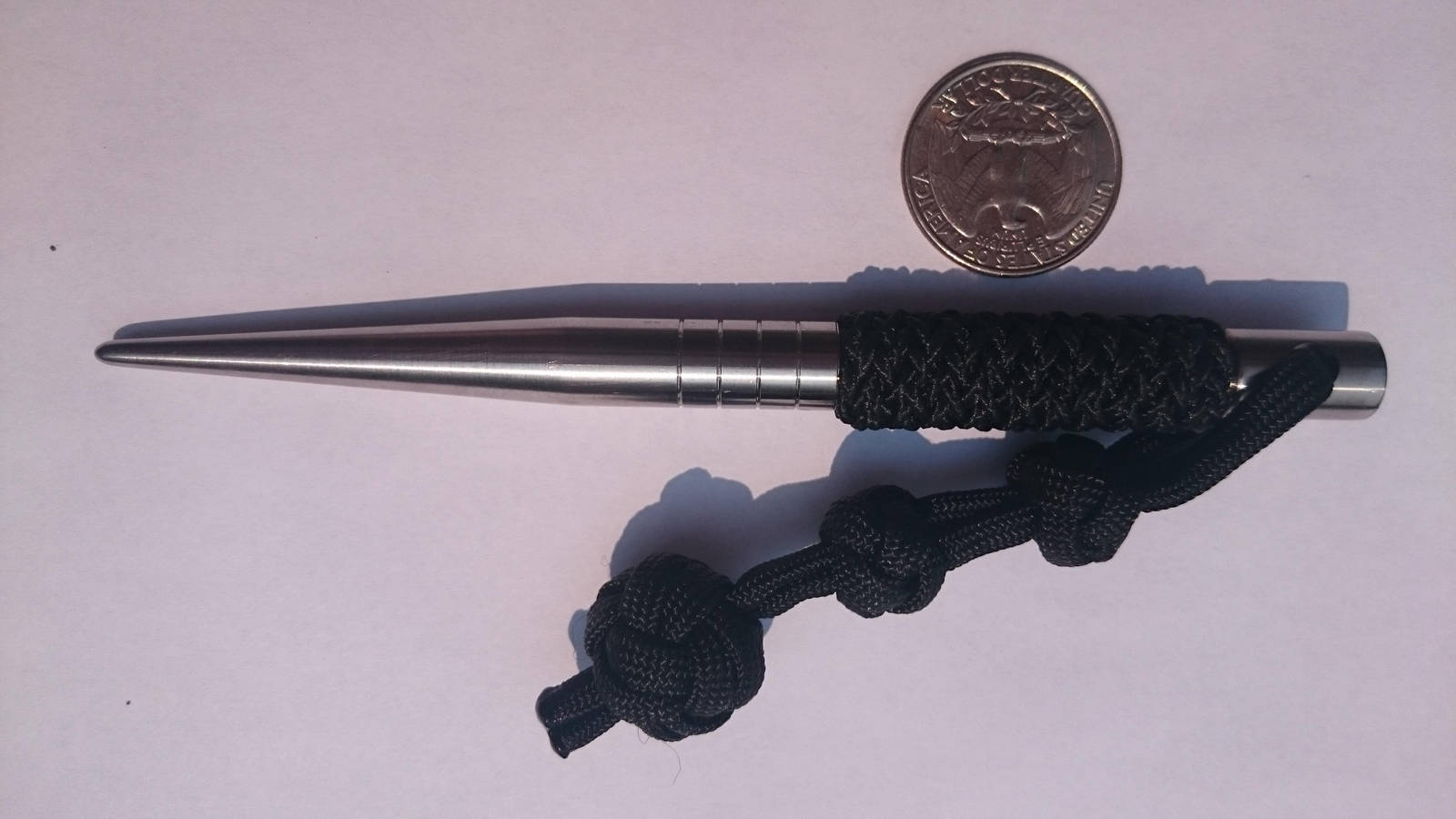 Watch
This was done around my marlin spike (which is for working with paracord).
I believe this was 21 lead, 4 bright.

I will probably end up redoing it so it is longer, as it can scrunch up a bit.
If I do, I will be getting blue cord, and using black/blue.

This probably used about 10 feet, but I started with 30 (which was way too much to work with).