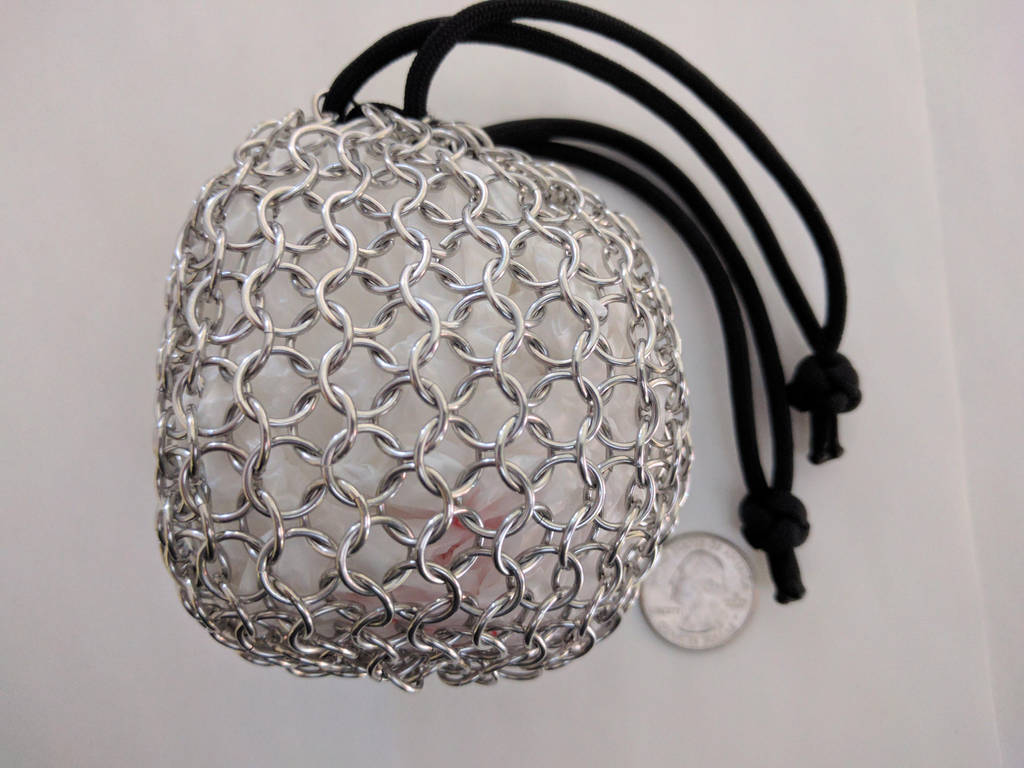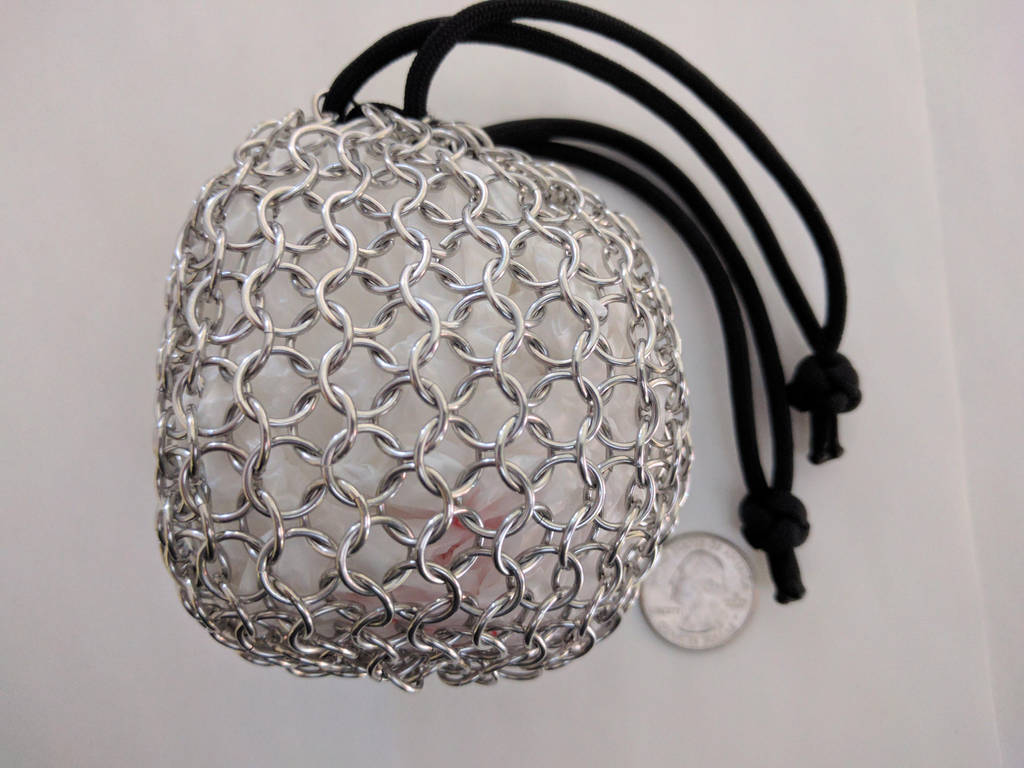 Watch
This was made using 18ga 5/16" aluminum links.
413 links where used.

These are the biggest links I have used, and most would probably consider then a 'normal' size... But they just aren't as much fun as the smaller links.
It did go a lot faster though, as each link covers more area.

Empty picture [here].