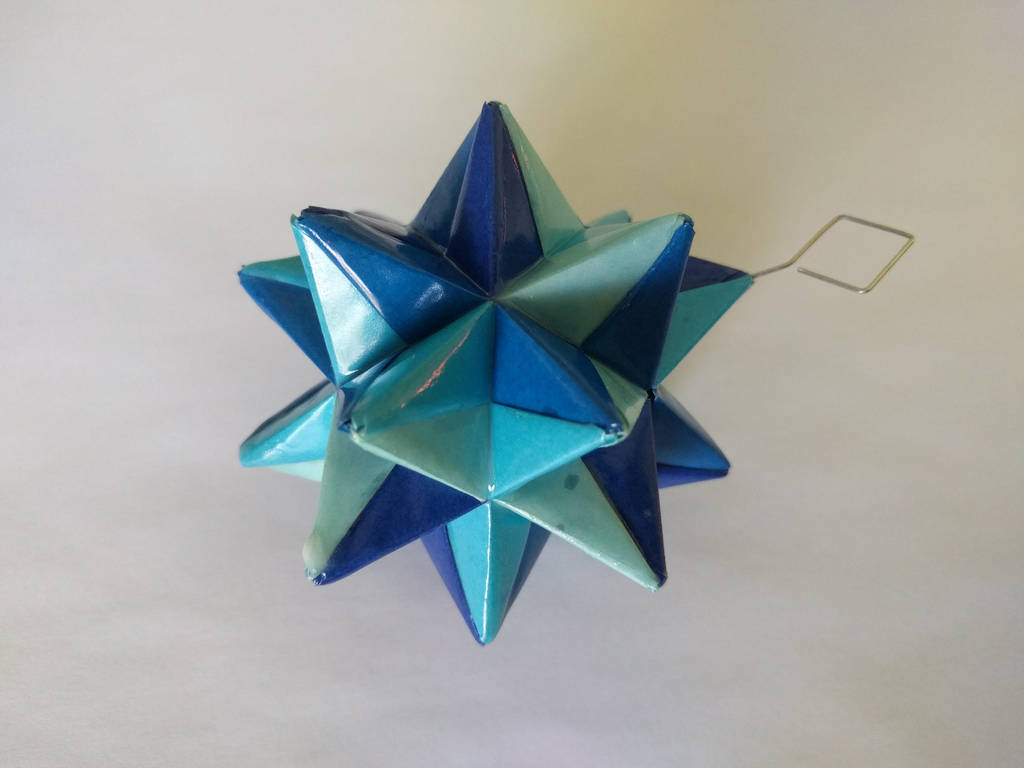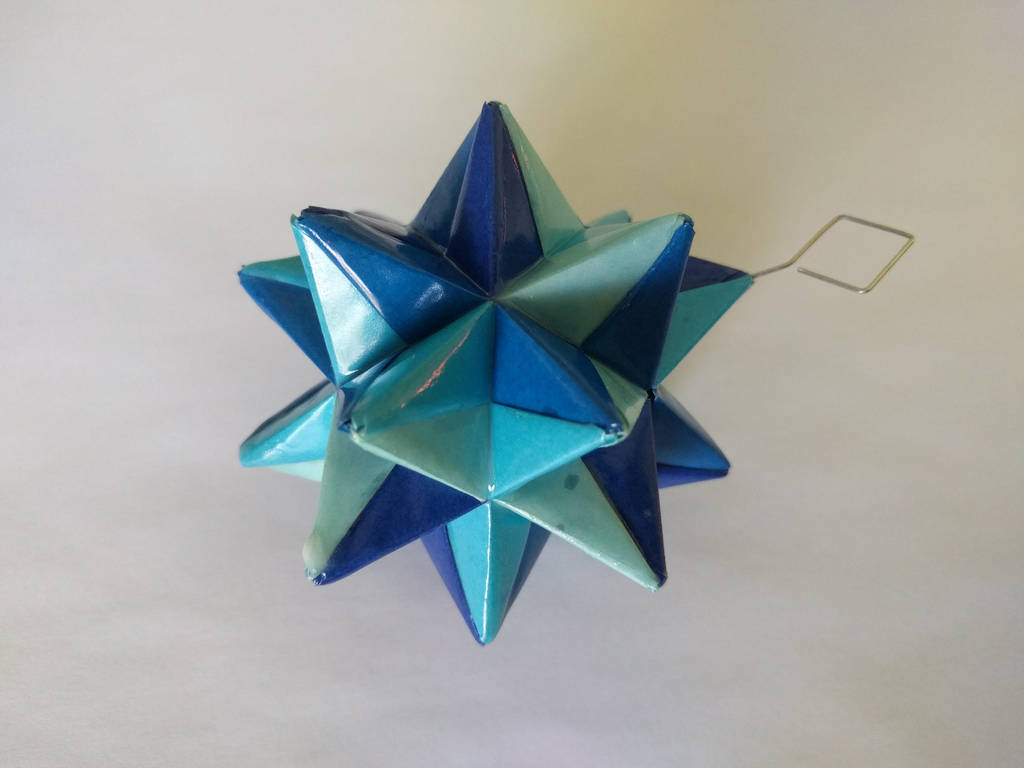 Watch
And my favorite of these four:
I used four colors, seven pieces each.
The two colors in the middle of the spectrum had an eighth sheet, to get to 30.
Done with 5x5 cm paper, 30 pieces.
It has a piano wire hanger, and is coated in six coats of polycrylic.
Group shot:
[here]