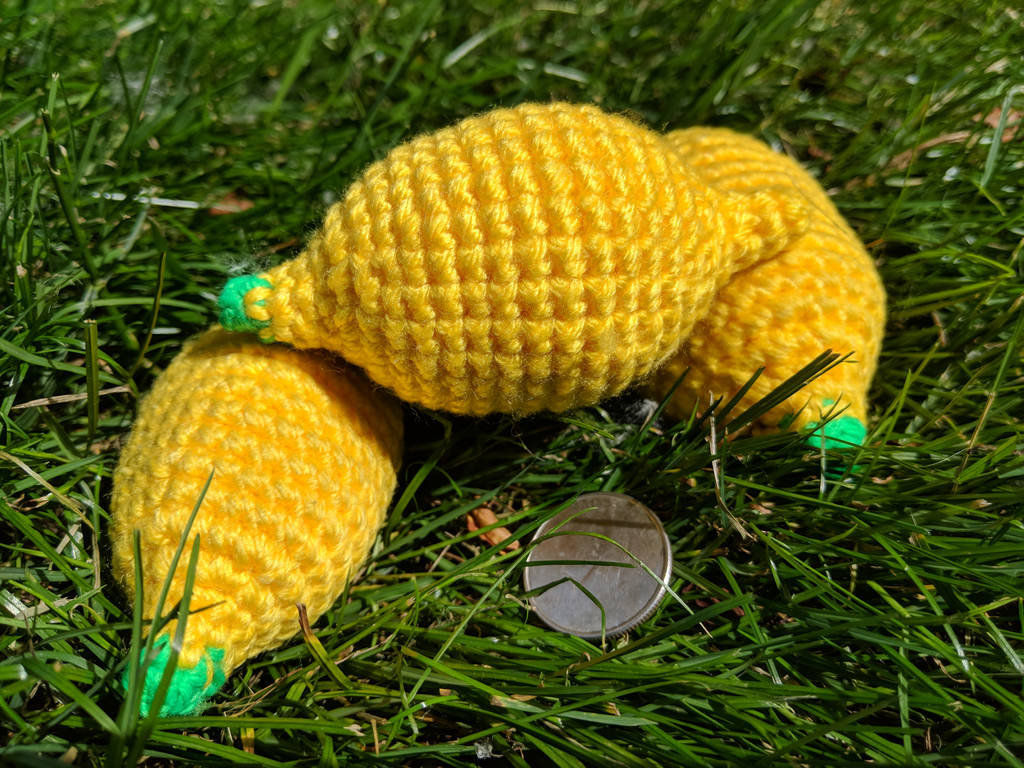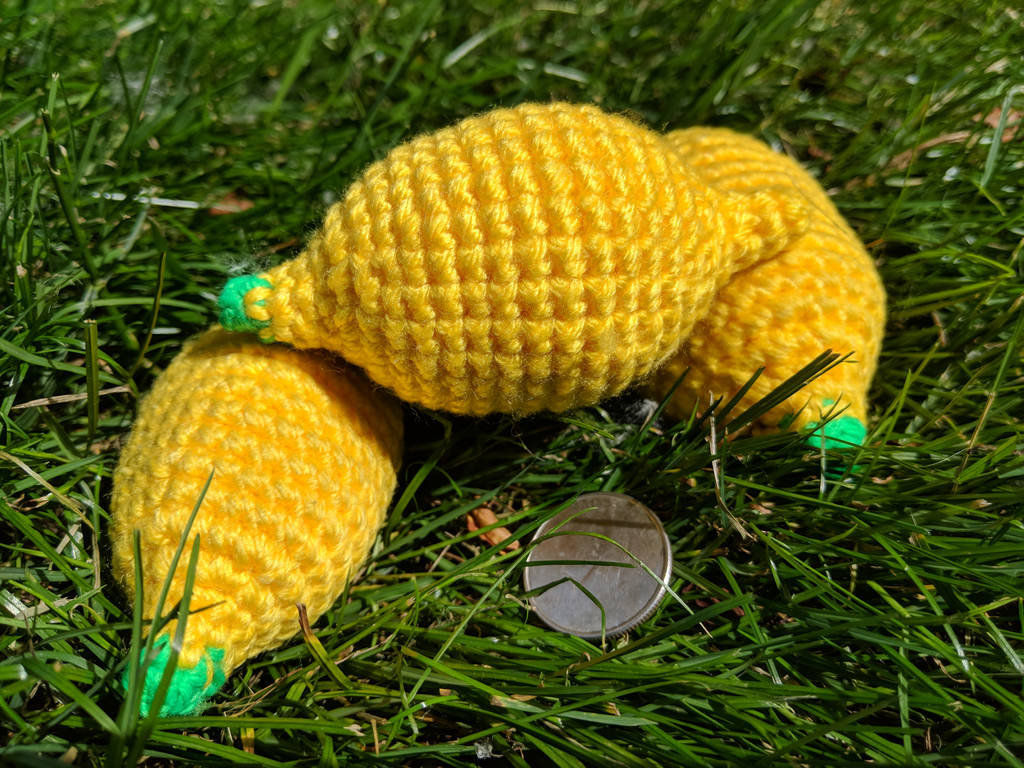 Watch
I've recently started crochet and one of these days I'll work up to making amigurumi with scale.
For now I've made a few of these squeezable lemons, and have a scarf in progress.

The first (bottom right) and third (top middle) are filled with polyfill. The third is much more packed, which makes it more firm.
The second (bottom left) has a balloon filled with polybeads. The balloon was a bit annoying to fill as the beads liked to stick on the rubber, and I really need to try filling pantyhose next time.
The balloon/pantyhose are need to contain the polybeads otherwise they would likely work their way out and shed.

This is not my pattern, and if you google "crochet stress lemon" you should be able to find the pattern/videos.
I would say this is a decent intro crochet/amigurumi project.