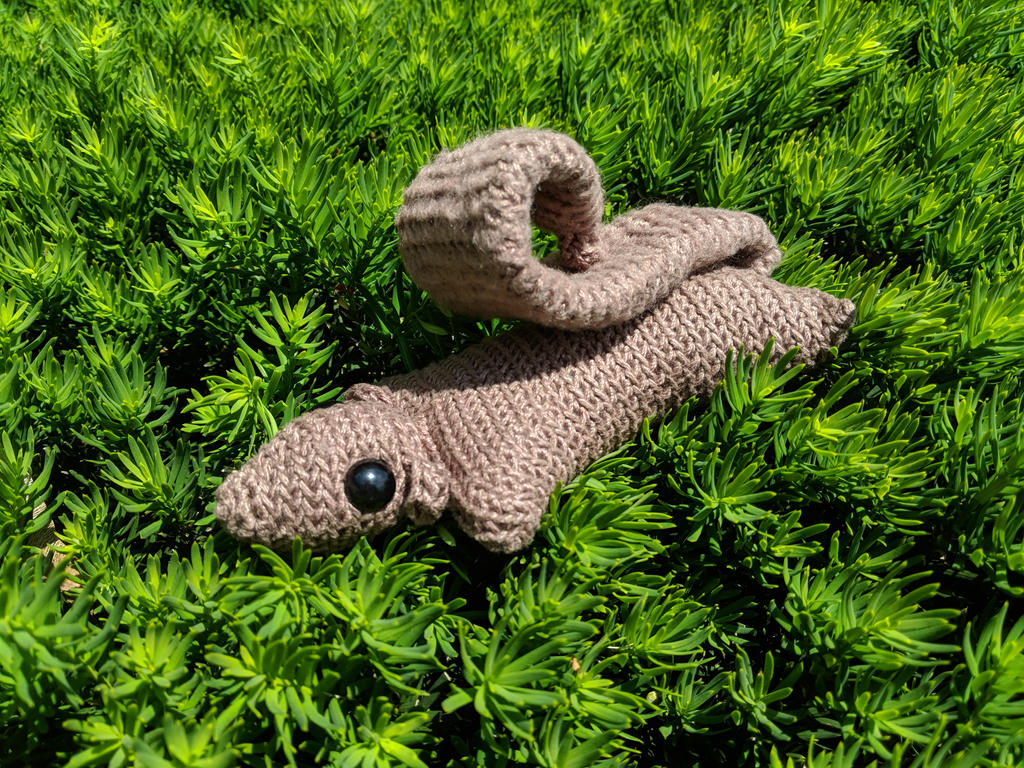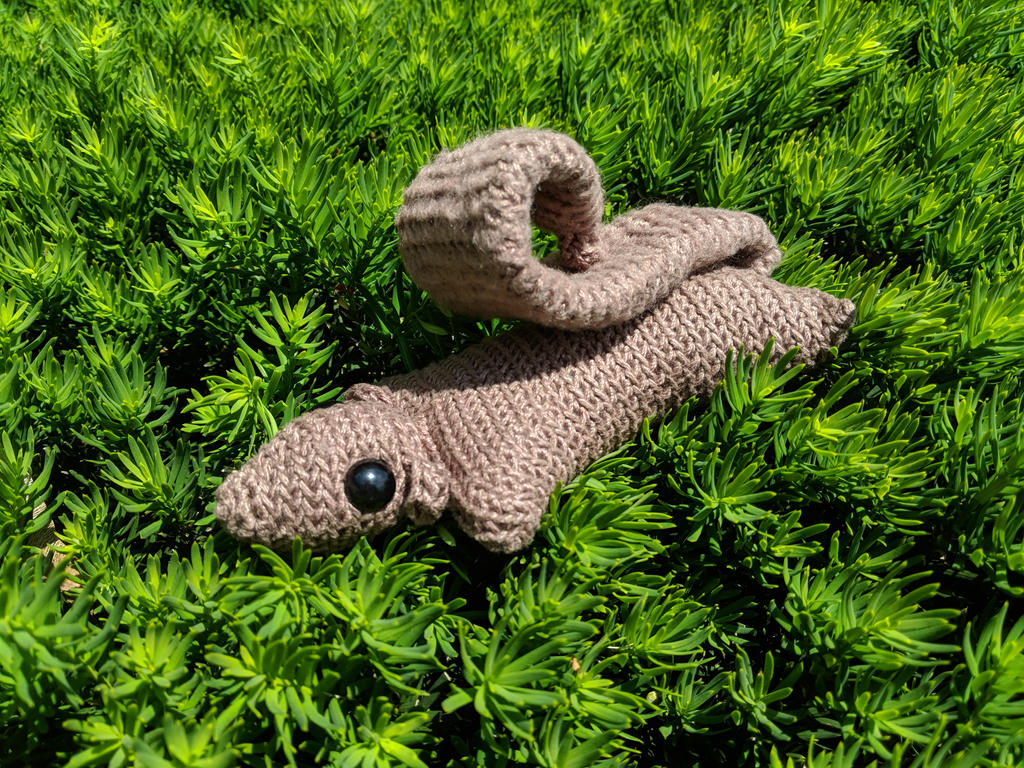 Watch
This is my first non lemon amigurumi.
It's a little bit imperfect, but I'm polishing my skills still >_>
It consisted of five parts: two ears, a head, a tail and a body (and then some safety eyes).
The tail has a nice fluffy due to being distresses with a brush

I'm liking the yarn I used for the squirrel, it is Lion Brand Yarn's "24/7 Cotton" line, made of "100% mercerized cotton".
This is not my pattern, you can see the pattern maker's stuff at
hookabee.com/