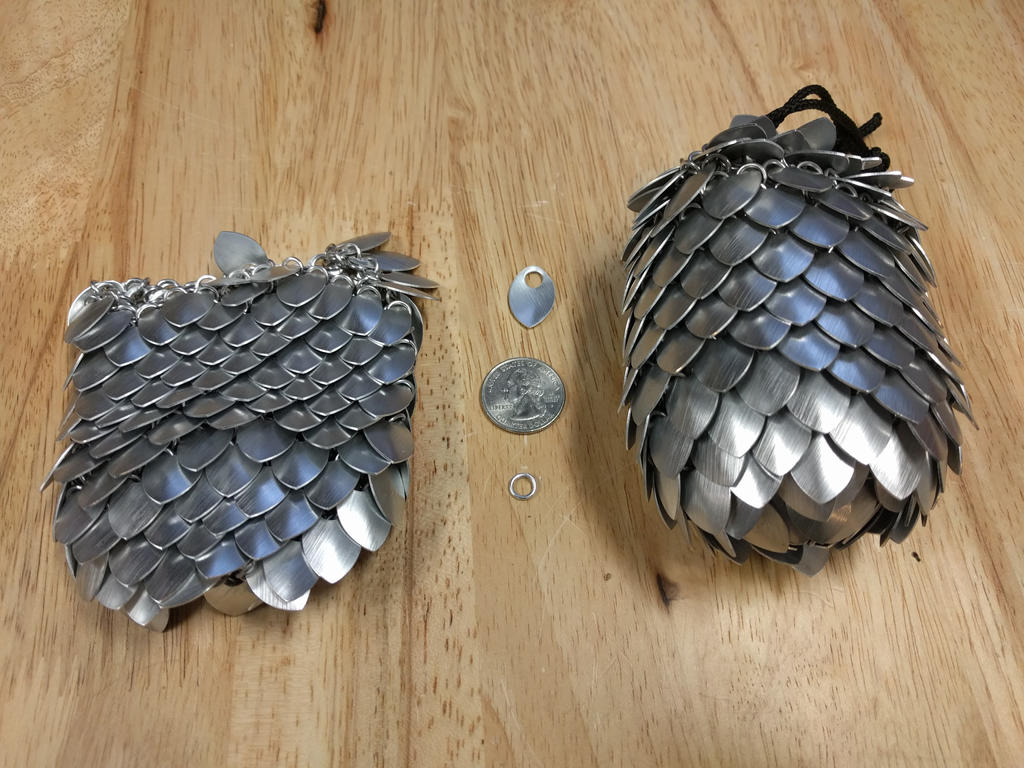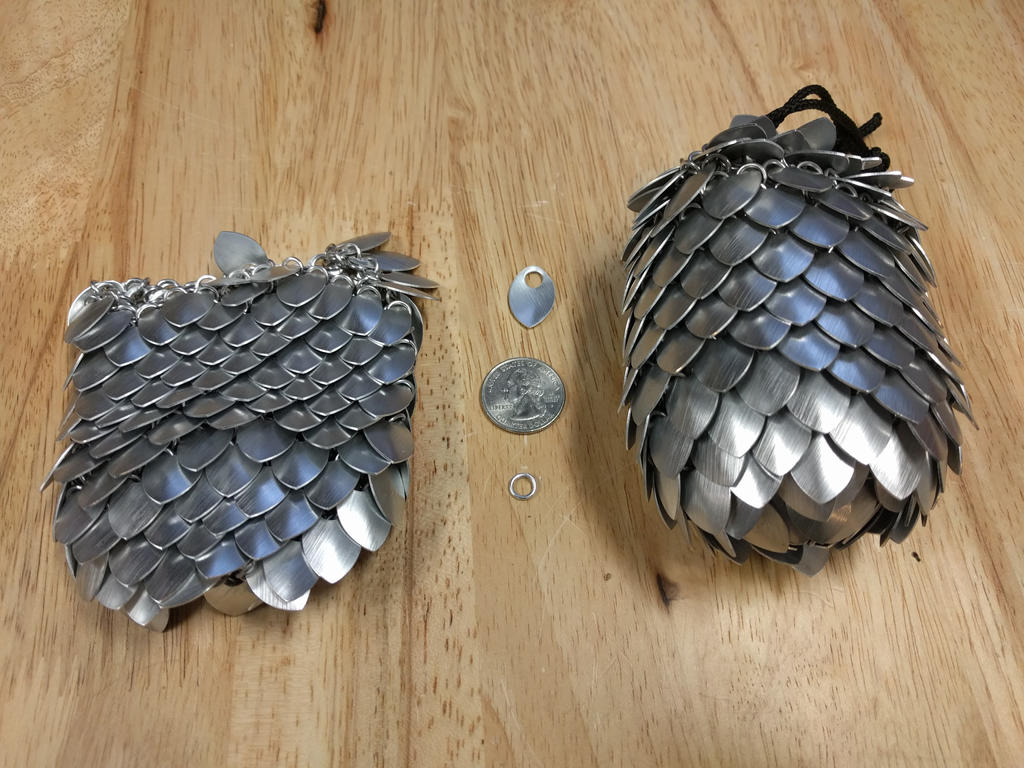 This time I used brushed aluminum scales and aluminum links.
I initially didn't like the brushed scales when they arrived, but they started to grow on my once I saw them in the pattern.
The butted links made things faster to put together.
I changed up my pattern to have only one taper of the scales, followed by a stabilizing row of the same count.
There are 203 scales, and 488 links by my math.
I seem to have left my cord at home, so the empty pouch is not strung yet.
I am now thinking that a nice light aluminum scale shirt of the brushed scales for be great

You may be able to find one on my
[etsy]
page, if I have some on hand.