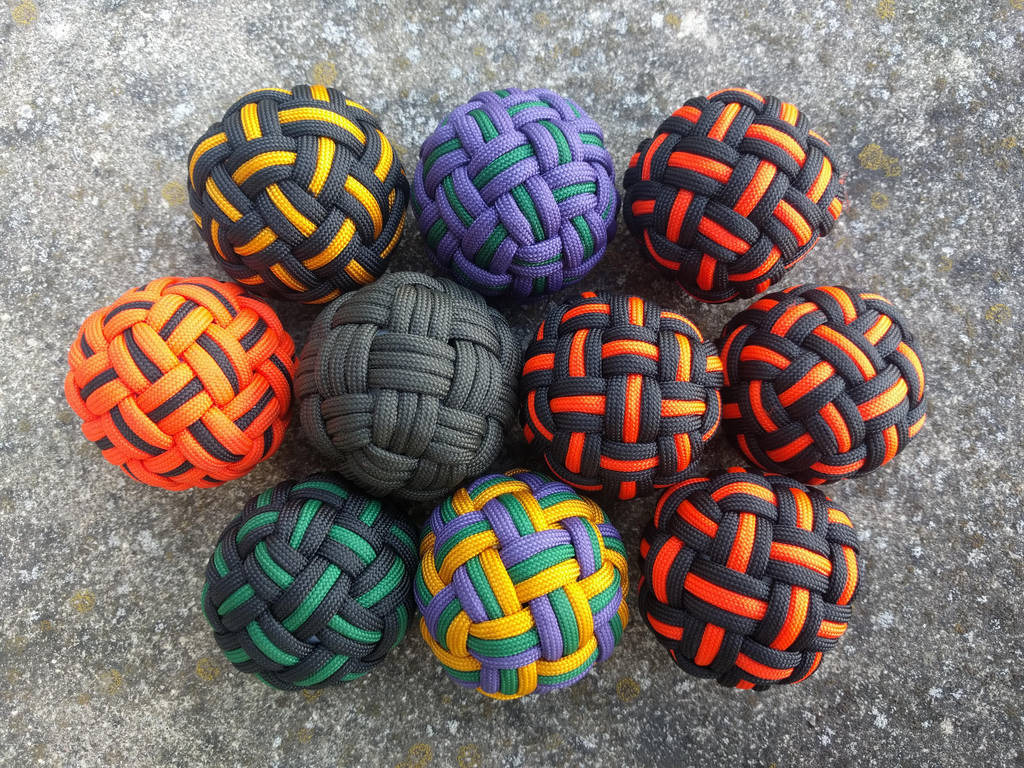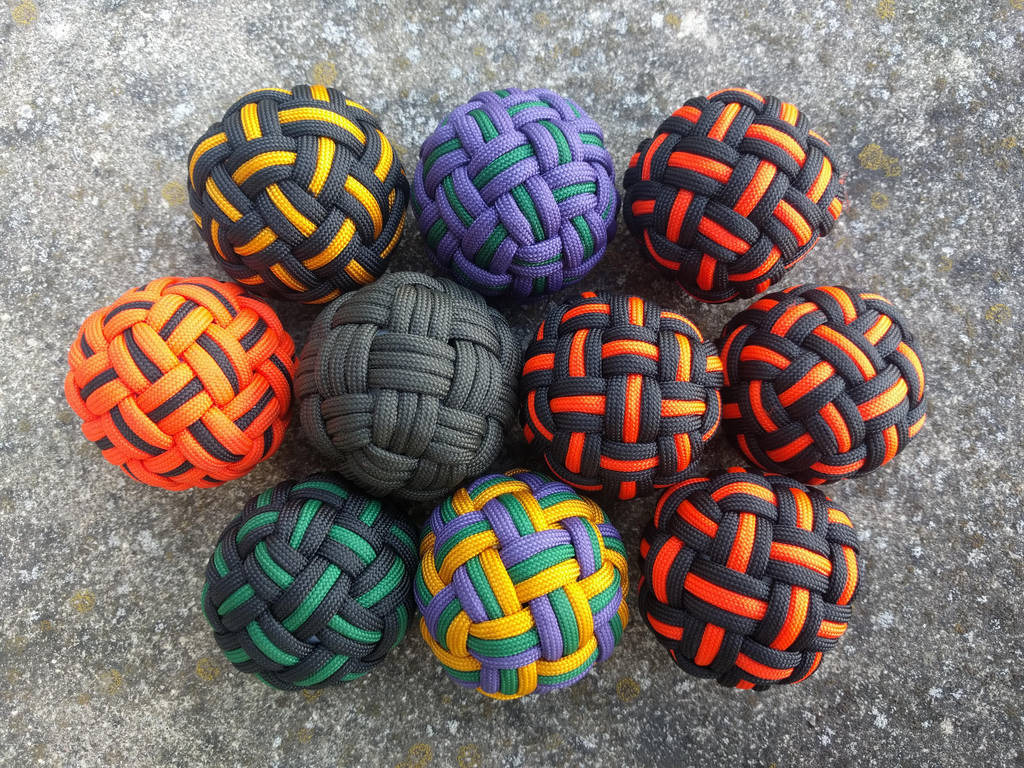 These are things I make to keep my hands busy, as the supplies are fairly portable.
These are made around a golf ball sized wiffle ball, fit in the hand pretty well, and can be tossed around comfortably.
The purple/green, and the black/green one were made for peoples who asked for them.
I like the two pass of a main color with one pass of an second, as the accent can really pop.
I'm not as keen on the three strands with one pass each, as the end points become a bit noticeable.
Details: Knot type - Globe Knot, Style - Turk's Head, Type - 45 Faces, Line - Paracord, Passes - three total.

Note to self so I don't forget again: 10 feet for the main color, and ~5.5 feet for the second. (while there will be waste, it is needed to get it started)
You may be able to find one on my
[etsy]
page, if I have some on hand.