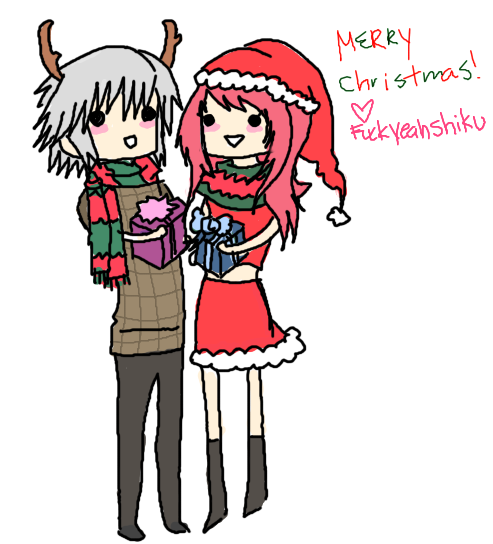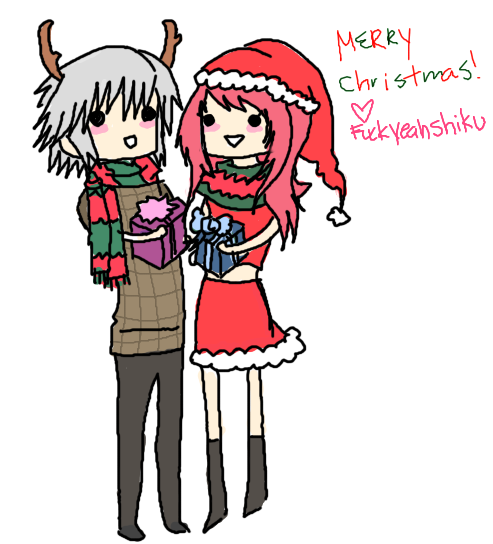 Watch
Drew this to wish my followers over at the Riku x Shiki blog a Merry Xmas. c:
If you want to see~
[link]
♥

I knew this pairing would start popping up after that trailer. xDDD
Reply

There's a Riku x Shiki blog?! Do want!
Reply

the cuteness is too much!!!! <3
Reply

This is utterly adorable.
Reply