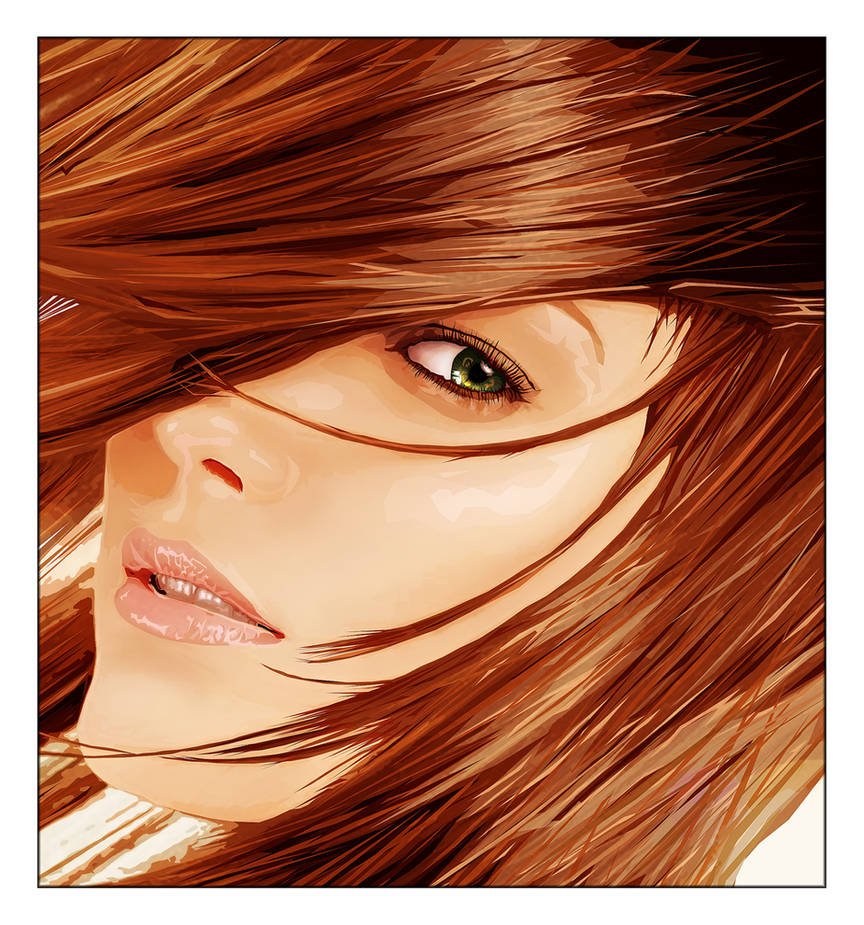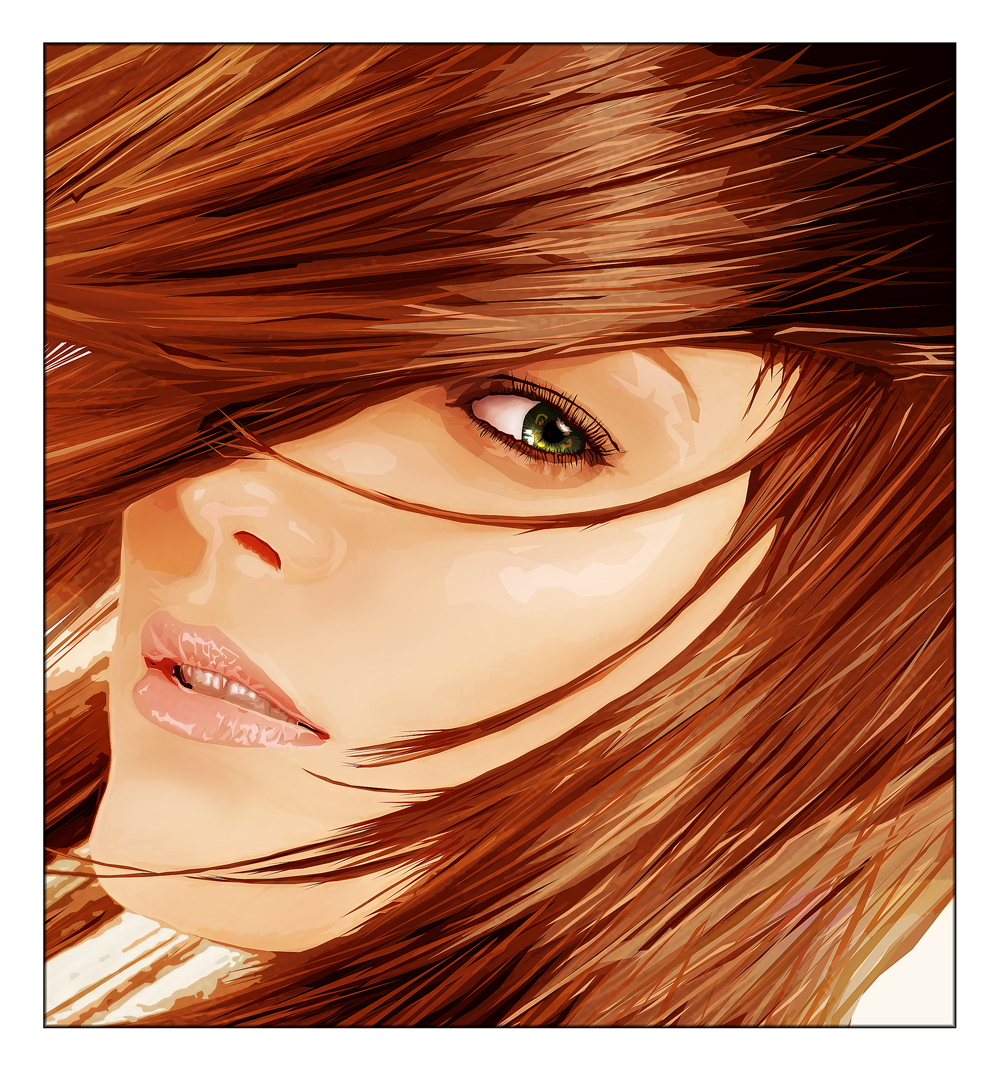 w00t!
Finally managed to get this finished, it's been hanging around on my other computer for absolutely ages.
I started it when I went through a vector patch a while ago, then needed to finish it off tonight as I had to send it to someone as an example of my work. I might have a new job, omgwtf how the hell that happened, I don't know! But it's exciting and I could certainly do with the money.
Then I can buy my loan/overdraft new shoes for Christmas. Although they'd probably just use them to kick me in the face the next time I'm down. Humph.
Maybe I'll just save up for the Limited Edition Advent Pieces Boxset. *drools*

Ahem.

Yes...

Mainly did this to practice hair, experiement a bit. I'm still trying to find a style of vectoring I'm comfortable with. I always tend to overcomplicate things so I'm going to experiment with minimalism for a while. Just to see what happens.

This took rather a long time, it was the hair...

Thanks for looking, you're very nice.