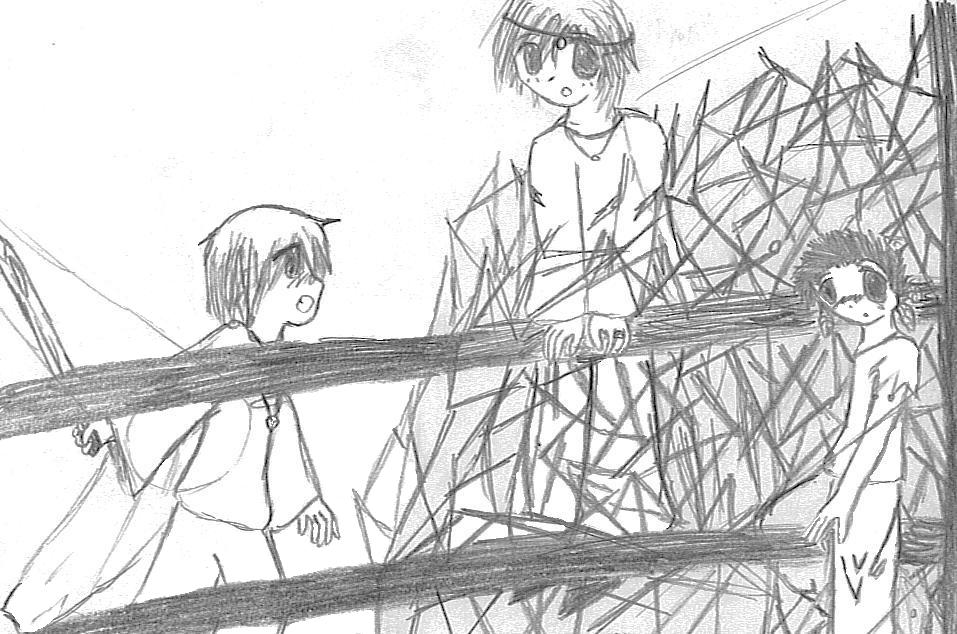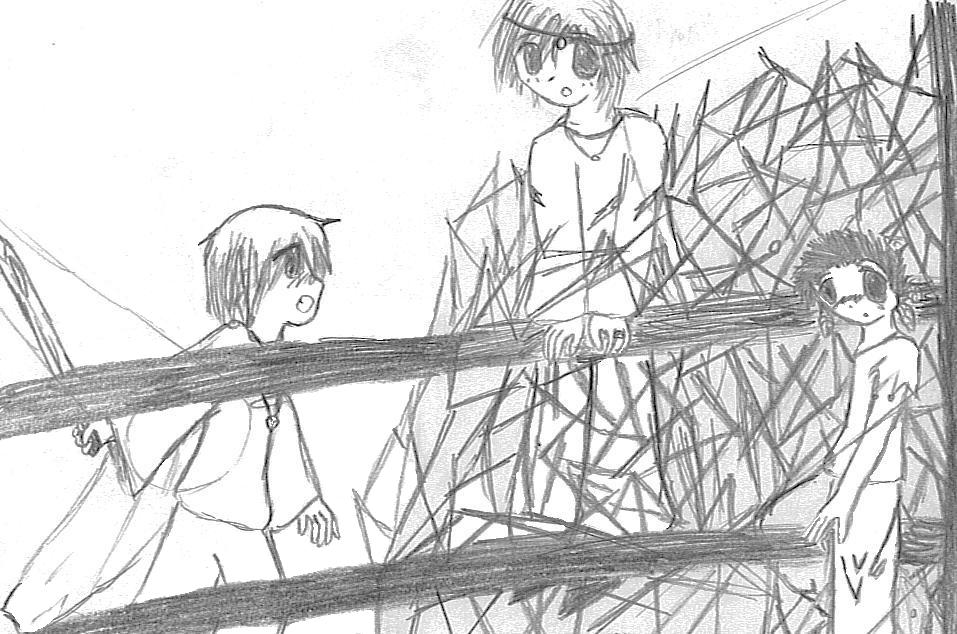 Watch
I dunno. I was sorta out of it in 2nd Period, and I decided to draw Ryoki as a kid. So up pops Ryoki, originally wearing a GAP T-shirt. Then I end up drawing a very unproportioned Subaru. (I really really suck! >_&lt

and I draw leaves around him, so now Subaru is Peter Pan and Ryoki is the prince. So now theyre in a play, and I feel oddly compelled to draw a background. So I draw a trunk-ish-thing and have a seizure cuz it looks more like a fence than a tree. So I make random lines and now, Prince Ryoki is trapped in a thorny brush, and Azusa, the amazing knight of justice pops up and is running to save him. Subaru is watching.
Somehow, this reminds me of my preschool play that we completly made up. I was Peter Pan.


Reply

I think it's cool..xD lots of action is fun and good.
Reply

kewlies


Reply

wow kyute pic and crazyness of description

wait for it .... wait for it...
*glomps you* NYAAAA

Reply