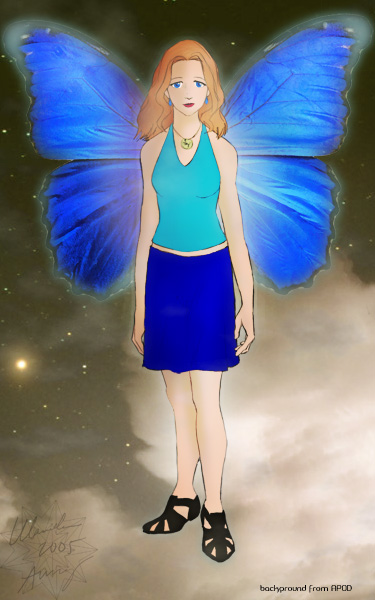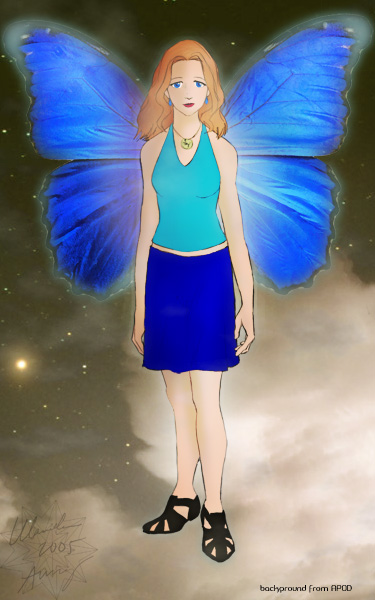 Erin gets wings.


YES!! Is it done? I LOVE YOUR BACKGROUND!! IN fact that's the only thing I really like about this picture and the wings. There's just something wrong with Erin (is that her name) that just doesn't suit the picture. But other then that I really love the background. Keep it up though!
Reply

I'm actually quite amused that the only thing wrong with this picture is Erin. I actually thought so too. XD I don't know what's really wrong with her, though. The elements around her are just too majestic, I guess. Oh, well.
Reply

yea i guess it's just the coloring of her and all, but yea everything else just looks super great,she just doesn't matches the bg.
Reply