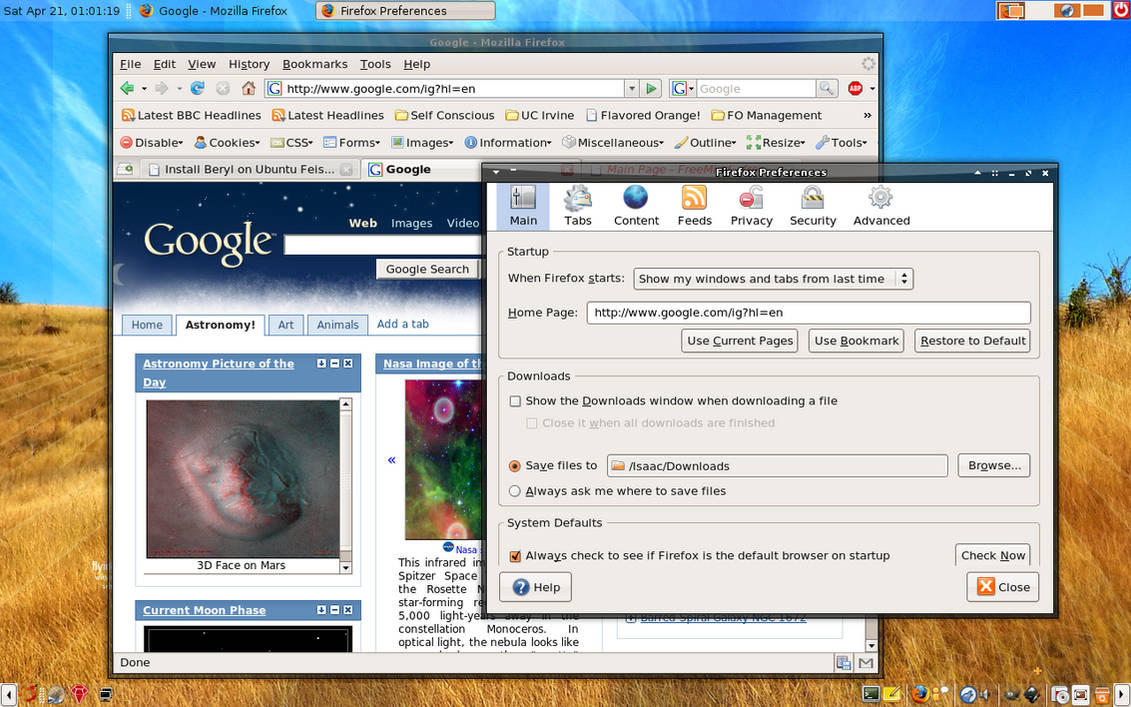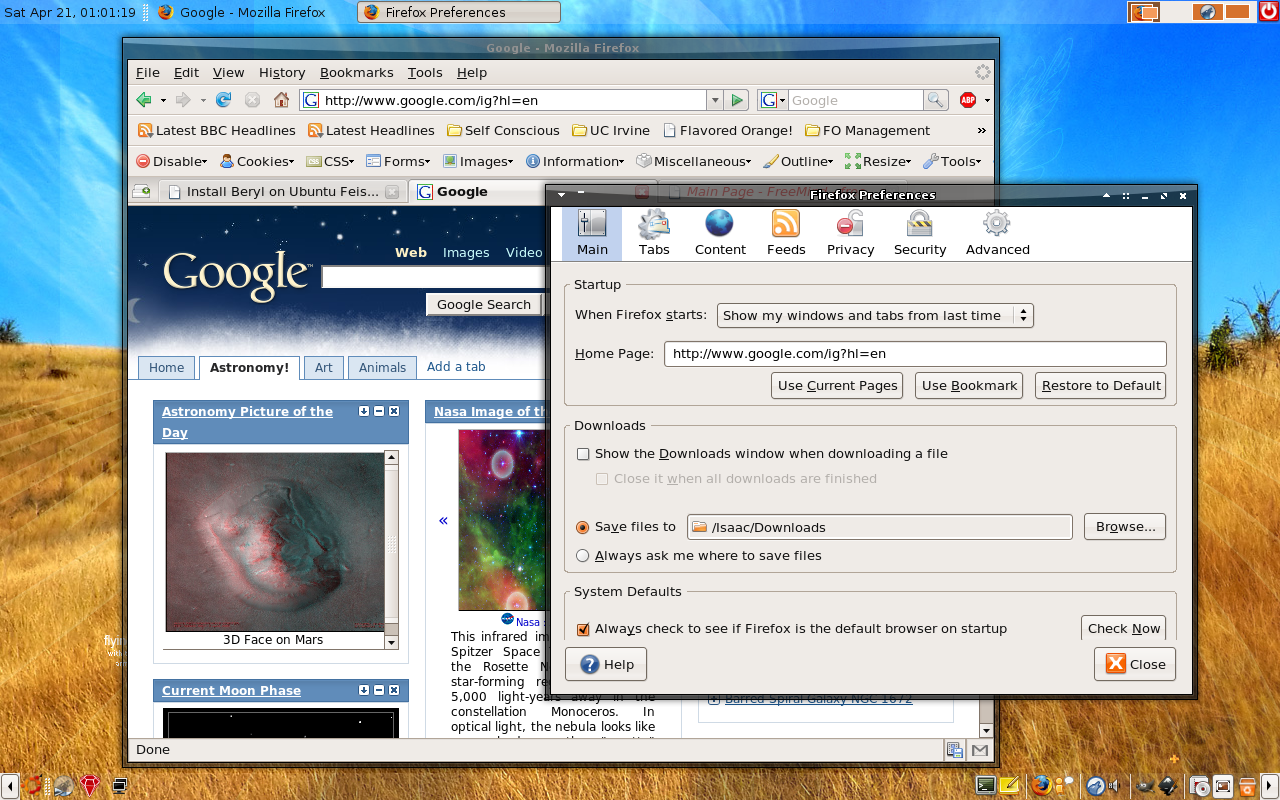 Watch
Oops. I haven't been to dA for such a long ass time. But anyway, yeah I'm using both XP and Ubuntu. I've been dual booting some flavor of windows and some flavor of linux for a while.

I think I should maybe switch over to linux for a while and see how long I can live without all the proprietary software.

But anyway, I couldn't bear to hide the beautiful background from desktopography.net (ExII). Check out the windows. I heart transparency.

wallpaper link please, please!
Reply

nice SS .. i doing my upgrade now to 7.04

Reply