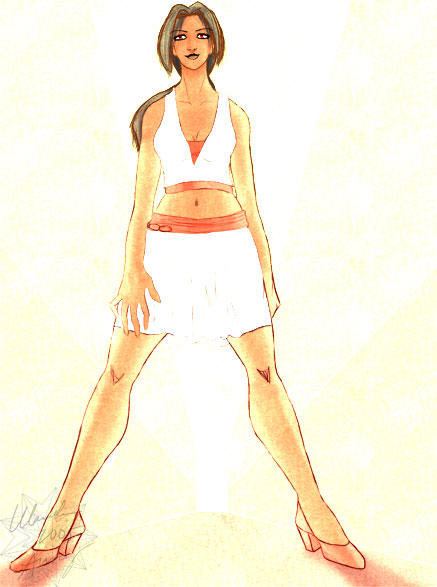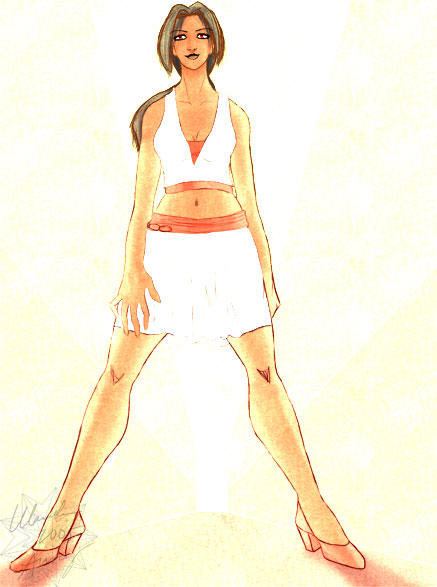 (psst: there's a hallway like thing in the background if you use your imagination and decrease brightness on your monitor... >_&gt

Oy. I don't remember why I wanted to draw that again. Maybe I was inspired by hallways. I see enough of them daily. @_@; Except I didn't make the hallway prominent. That's okay. I like the girl. And there's actual texture in this thing. WOW.

Wow, that looks veeeeeeeeeeery nice the way you have it, and I do see the hallway!!! What media did you use for this one???
Reply

Sketch + wacom tablet + photoshop + textures + a white layer on "hard light"? I... forgot...
Danke!

Reply

hey pose and outfit are awesome! I also really love the expression on her face. kinda that "don't mess with me" look.
Reply