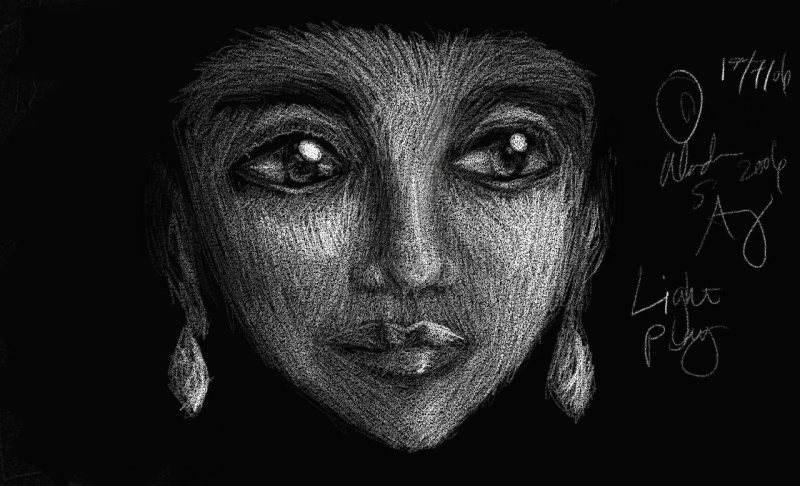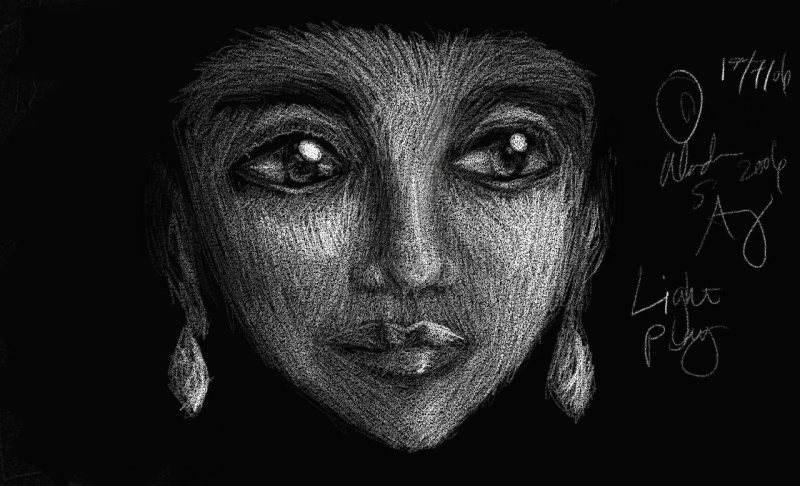 I drew this white on black. I wanted to see if I could still do shadows. I think I did all right.

Awesome! I like the effect of the white on the black! How did you do it?
Reply

I started with the eyes, for some reason. I did a really outline of everything, and then filled in the lighter spots with a lot of white, and then got lighter with the white as I spread out. It was a neat exercise!

Reply

Reply