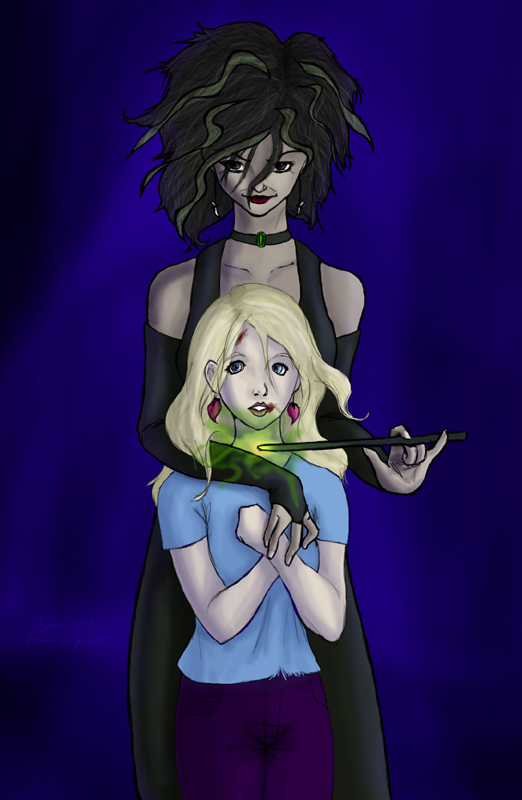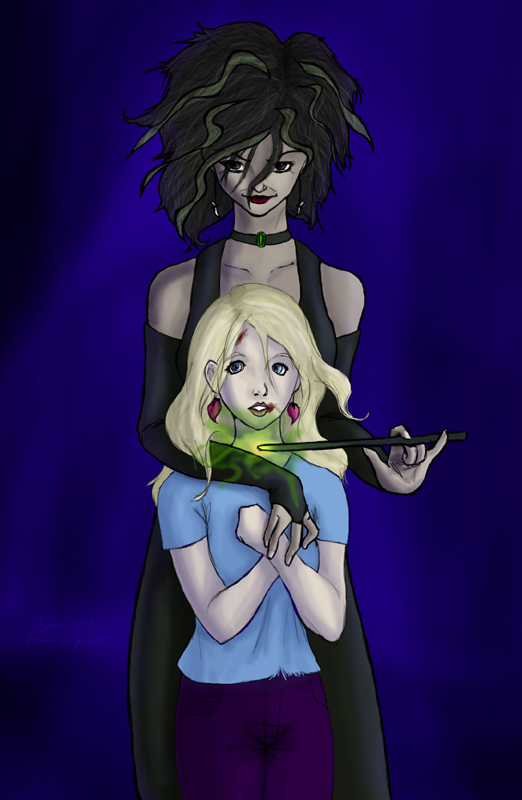 I was trying to make a decent background and have the "veil" thing behind them, only I suck at making backgrounds.

This is like, 2 years old. I drew this when the 5th Harry Potter movie came out and forgot to color it until now.

But here it is! I liked Helena Bonham Carter as Bellatrix. She's crazy good at crazy.