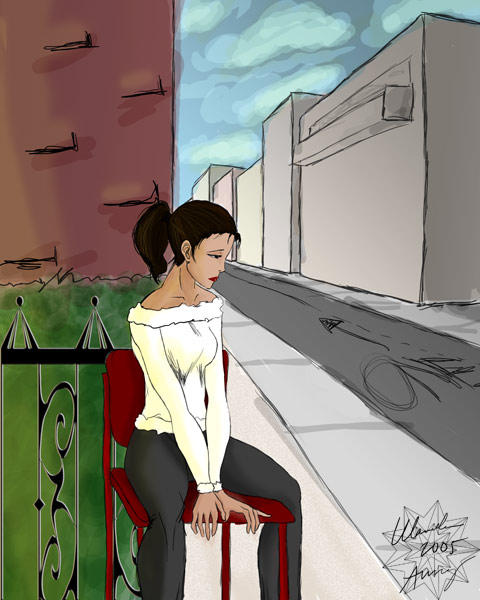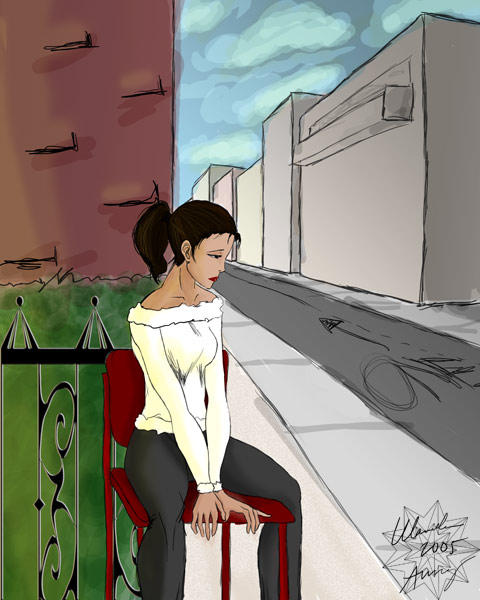 Watch
Just an image I thought up. I actually tried on the background, too. Sorry if the perspective sucks, I don't like making backgrounds.

The longest part of that image was actually making the lineart. I don't make straight lines. ;_;

Oh, and sorry for the "ONE" arrow thing. It was more of a reminder to myself that it's a one way street (and thus why it's so narrow), but I was too lazy to edit that out. Heh.

i like it. its got a lot of emotion and i think ya did good with the backround.


what you been up to? its been a while since ive been on here. i kinda like your new stuff
Reply

Heh, it could be better. I've been up to a lot, but I come back here every so often to stalk people.

Blech, I am artistically behind, as well as academically and, like, everything else. @_@ You?
Reply

well, im at the vocational school, so i think thats the only reason im passing highschool! hehe. ive not drawn a picture in 5 or 6 months, ive been too invalved in teaching myself music and picking up writing again.
Reply

Oy, I haven't drawn much of anything either! I'm busy with lots of things, I guess. Like procrastinating! I have a paper due in 3 hours! And I haven't done it completely yet! XD
Oh, but it's nice to hear that you're into music and writing

Reply

Ulanda, that is a really coll picture! I really like it, do you have a story for why she is so sad and sitting there by the fence...? It would be neat to hav a story to go with it.

But how are you doing? I have not seen all of you in forever. I have been so busy. (work sucks, it takes all of your free time)
Reply

Story's too complicated to explain. She can't remember her past, is what I'm going to say

Yeah, I'm sorry about work. I'm actually not doing much of anything, but I have no transportation out of my house, so I'm being a loser right now. XD
We haven't seen each other in forever. @_@
Reply